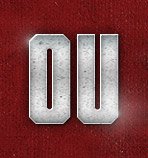 Open Post | Wednesday, January 11th
Posted on: January 11, 2017
– Jacob Phillips: Yesterday, Woody Womack of Rivals.com reported that 2017 OU LB commit, Jacob Phillips (Nashville, TN) will visit LSU later this month (Jan. 20th).
As we noted last week, Phillips had previously told us he had no plans on visiting LSU but it would now appear that he's adjusted those plans.
We have, so far, been unable to confirm the visit through Phillips but have no reason to doubt the report.
Brandon let me know that OU will visit Jacob's this Friday. That trip will then be followed by a visit by coach Bob Stoops next Monday.
We still remain optimistic that Phillips will ultimately sign with the Sooners but obviously this late addition to his visit schedule isn't exactly the news Sooner fans wanted to hear. – (Brandon & Super K)
– Tyler Taylor: As we noted yesterday, the Sooners will head to Georgia tomorrow to visit 2017 LB, Tyler Taylor. Bob Stoops will be one of the coaches to make that trip to see the talented linebacker.
In speaking to a couple sources we are told that Taylor is essentially down to Oklahoma and Auburn. Taylor is expected to visit Auburn this month so that could obviously help the Tigers.
While Auburn clearly has the advantage of proximity, I am told that Taylor's family, and more specifically, his mother. has given Tyler the green light when it comes to Oklahoma. She's apparently very impressed with the Sooners and should Taylor decide that's where he wants to end, he will have the support of his family.
The latest word I've received is that this one is trending towards Oklahoma. However, again, with Auburn getting the last visit that could change. – (Super K)