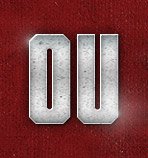 Open Post | Wednesday, February 8th
Posted on: February 8, 2017
– Team Note | Newcomers: Here are a few notes on some of the new guys on campus…
Marcelias Sutton: The good news is OU's JUCO RB/WR, Marcelias Sutton is incredibly explosive. He broke the Oklahoma broad jump record during testing a couple weeks ago.
The bad news? Per multiple sources Sutton also recently broke (fractured really) his foot. I've heard different expected return dates from different sources that range between 5-8 weeks. – (Super K)
Kenneth Murray: Sources tells us the coaches are very high on Murray early on, "Kenneth Murray is a freak…so strong, athletic and long…he is unbelievable…he's good at everything he does". – (Brandon)
Trey Sermon: Source said, "They (coaches) love him. He's got to get in college shape by they (coaches) see his versatility in that they can move him around and it reminds them of Joe". – (Brandon)
– Darrell Simpson: In continuing with our look at the regional 2018 prospects that Oklahoma has a real shot at we turn our attention to 2018 OT, Darrell Simpson (Justin, TX).
Simpson is one of the top offensive line targets in the region and he has visited multiple times. Most recently Simpson visited for OU's Jr day a couple weeks ago. I spoke with Simpson's father and he said the visit went well but there was nothing that really surprised their family as, again, they have visited OU on multiple occasions.
Simpson said that the schools that communicate with him the most are Florida, Ohio State and Oklahoma. He also noted that Darrell will look to narrow his list of schools to a top 5 or 10 in the near future. I fully expect Oklahoma to be on that list. Simpson's family is very close to the family of 2017 signee, Robert Barnes. In fact Darrell played select football under Reggie Barnes (Robert's father and former Sooner football player) when he was young. So, there is certainly a Sooner presence around the Simpsons and given the proximity of OU, OU has a good shot here. – (Super K)
– Byron Hobbs: A recent 2018 OU offer that went out that I missed was to linebacker Byron Hobbs (Ft. Worth, TX). The Sooners were the second school to offer Hobbs (OSU was first) but that offer was completely followed up by a few others including an offer from TCU.
Hobbs is a tall, long athlete that can do everything well. He looks comfortable dropping into zone coverage, he's ferocious closing on the ball and has the kind of athletic ceiling that you can't outcoach.
Hobbs has already made trips to Oklahoma State and TCU and tells me that he will visit Oklahoma next weekend for their second jr day. I will be catching up with Hobbs soon and should have more with him. – (Super K)
– Taylor Upshaw: Per our Andrew King, Oklahoma will host FL 2018 DE, Taylor Upshaw…
Braden River (FL) DE Taylor Upshaw (@UpshawT80) plans to visit #OU on 2/19, and #Texas on 2/25. @SuperK_TFB

— Andrew King (@Andrew_TFB) February 8, 2017