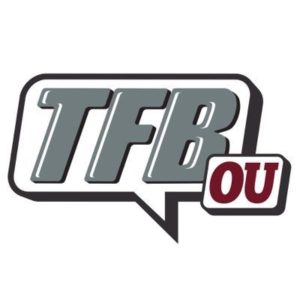 Open Post | Wednesday, February 27th
Posted on: February 27, 2019
Notebook | Kendall Milton, Covington, Huntley, Akinola & Mims
– Super K
***Had a chance to speak with Kendall Milton earlier this week over the phone.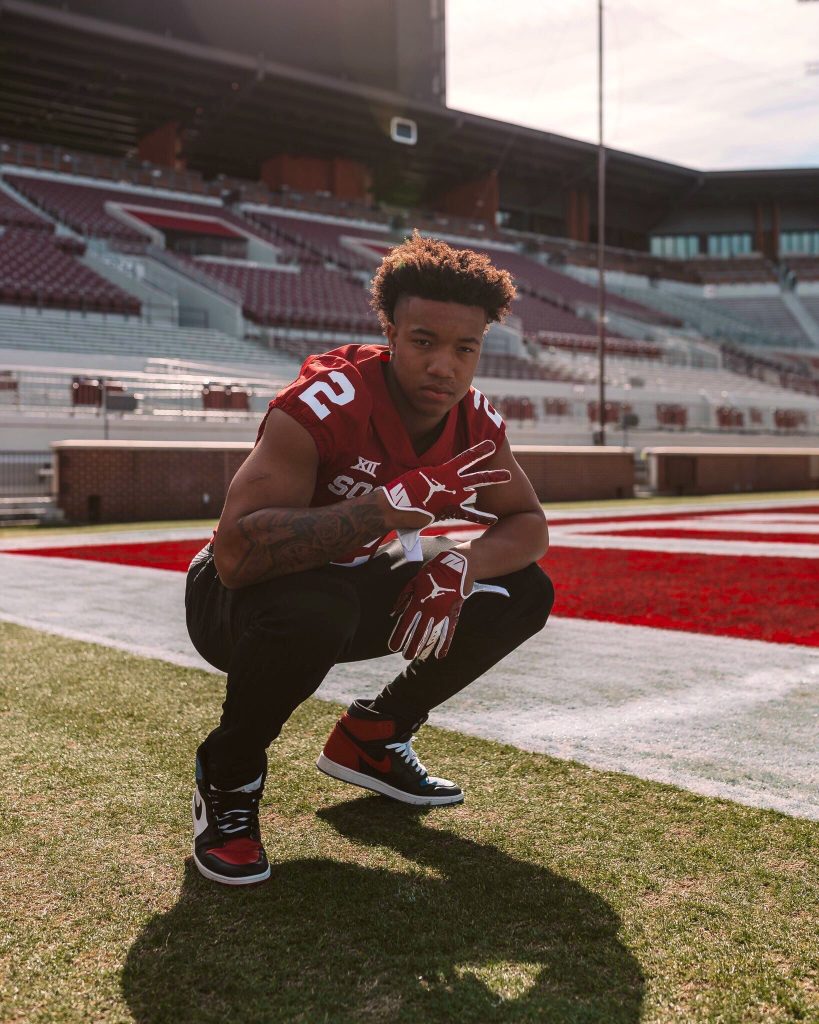 Milton played things pretty close to the vest and sounded exhausted so once things settle down a bit more I'll see if I can get a little more detail about how things went but he said the visit, "exceeded my expectations". I think going into it the Sooners just needed to meet his expectations to get a an official visit even though Milton says he has yet to make a final decision on which officials he will take.
The relationships Milton had going into the OU visit seems to be in their favor. In fact you'll recall the first time I spoke with Milton, which was last year he called Chip Viney, "family".
As he told me, there are a lot of familiar faces at OU, "I was able to spent the whole day with coaches and the coaches' families. I was around Viney a lot. You know he's a Fresno guy. And I was around coach Jay Boulware. He comes out every chance he gets so I have a good relationship with him".
Milton went on to say that he spent a lot of the time with guys like Theo Wease, Fresno native, Caleb Kelley, Jadon Haselwood and TJ Pledger.
If you know Kendall and his family at all, you'll know that Kendall has a focus beyond his years both in terms of football and life after football. In fact, I remember Kendall's father, Chris, telling me that Kendall already knows what kind of business he wants to go in after football.
But in terms of football itself, Kendall doesn't just want to be good, he wants to be more than that, "I want to be a household name. I want to set a new standard for the position".
When you stand 6'2 and around 220 lbs in high school and you can run and accelerate like Milton, genetics are on your side.
I remember being in Fresno watching him and there were two things, among others, that really stood out.
The first was how quickly he can accelerate out of the hole when he slows his feet to find space. That caught my attention because of how big he is.
The second was what happens when he's at full speed. I recall thinking, it would be terrifying for a DB to tackle this fella coming at you full speed. And despite that speed, he can still give you a lateral step or a hesitation move and keep trucking.
Milton said that among the things that stood out to him about the visit was the plan coach Riley and company laid out for him in terms of how he would be utilized.
"They set a program of how they would use me in the system. They made it clear that they had a plan on how to utilize my capabilities to help me reach my potential".
Kendall went on to say that Riley's ability to modify his offense every year is part of what makes the OU offense successful and attractive, "Riley builds his offense every year around his players. He isn't going to make something fit that doesn't fit. He adjusts for what he has".
Finally, Milton went back to speaking about the relationship he has with the OU staff and the kind of atmosphere Riley has created in terms of a family environment. At OU the coaches' families are actually on campus. This is something a lot of recruits and their families note to me and seem to really appreciate.
Again, Milton said he has a few more unofficial visits to take before he makes a final decision about which official visits he will take. But I'd be a bit surprised if the Sooners don't make the cut.
***As you all know, the Sooners hosted 2020 DB, Jacobe Covington (Saguaro HS, AZ), this past weekend.
I told Charlie after I first met Covington that Jacobe seemed like the type of guy who would really like OU.
I wasn't wrong.
I'll have more on Covington later but I'll let the following speak for how his visit went.
Exhibit A)
Exhibit B) Jacobe told me after the visit that he plans to return for the OU Spring Game in April…
For an unofficial visit.
He will then take an official visit during the season.
The fact that the Spring Game is an unofficial struck me so I asked him about that. I'll say this. Don't be at all surprised if he ends up returning to OU for the Spring Game to make a commitment and then going back for his official in the fall as a commit.
***2020 DT, Alex Huntley got back to South Carolina late at night so I haven't spoken with him yet. But I did exchange a few texts with his mother in the morning and it sounds like the Sooners did what they needed to do on this visit.
And I'll say it again, I think it is going to prove to be a good thing that Broughton, Princely and Collins didn't make it in on this visit. I think it gave OU more time with Huntley who is outside this region and it will give OU more individual time with the regional guys when they make it up.
Anyhow, Huntley's mother said the following to me via text (btw Alex's nickname is "Boog" or "Boogie"), "Boog is going to check out one more school for an unofficial and then start officials in the spring. I think Oklahoma may be his first official. Everyone at OU was great! Really made us all feel welcome and Boog really likes the coaches".
Just to clarify, when she says "may" be the first, she doesn't mean they are still deciding on whether to take the official. They plan to return for the Spring Game. It's just a question of whether they will take another official before or after that.
***I had a long conversation with 2020 OL and weekend visitor, Akinola Ogunbiyi (Kempner).
Again, most of it was off the record but a few things I think I can note.
– Aki, like Kendall and other recruits, really loves the OU staff and the family atmosphere they create at OU. It's not just a rehearsed line with Oklahoma. It seems like a genuine statement. Riley has created an authentically family-oriented environment. That's big for these kids. Because of their size, it's easy to forget sometimes that they are still 16 and 17 year olds.
-The Sooners recruit Aki the hardest and he probably has the closest relationship with the OU staff.
-I don't expect anything to happen with Aki right now, but again, I think in the end there is a good chance he ends up a Sooner.
-He told me he will be back at OU for the Spring Game. A critical part of that visit will be finally getting his mother on campus.
***Finally, I got a chance speak with recent Sooners wide receiver offer, Marvin Mims (Frisco Lone Star) at the Under Armour Camp in Dallas.
-He's good. Very good. Probably the best wide receiver I saw at the camp. Silky smooth through transitions, pops off the LOS, soft hands and a blazer in open space. Also, like how comfortable he is between defenders. Some guys can't feel the zone, they have to see it.
This is a very explosive wide receiver and high IQ guy. Riley certainly doesn't need my seal of approval but he's got on this one, nonetheless.
-He did make a visit up to OU for the Junior day. That was his first real visit there outside of a game he went to back when he was a freshman.
Speaking of freshman, as a side note, he's 5'10 and he's been able to dunk a basketball since his freshman year, at which time, I doubt he was 5'10. Again, very explosive guy.
---
Update | 2021 Wide Receiver Latrell Neville + Insider Note
– Charlie S
*** Sooners hosted 2021 wide receiver Latrell Neville out of Willowridge High School in Missouri City TX on the Junior Day (pictured below with Akinola Ogunbiyi)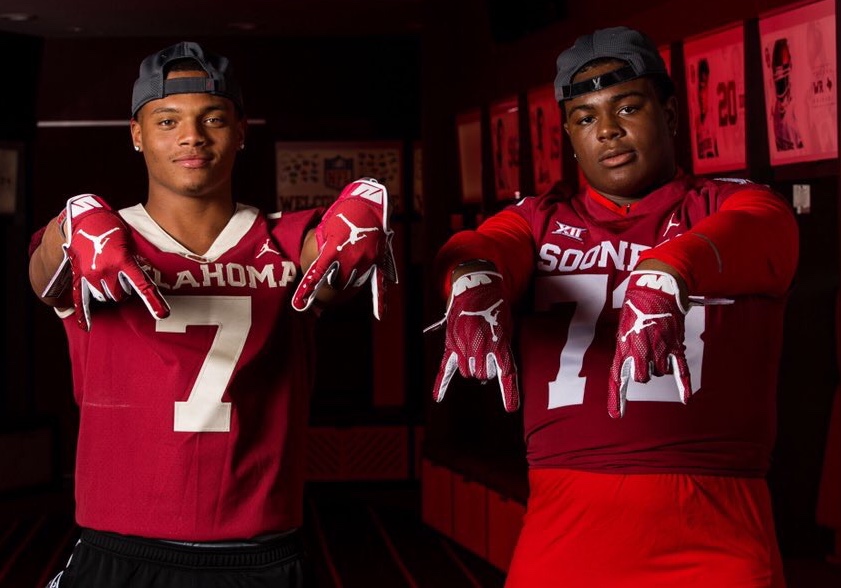 *** OU offered Neville back in December of 2018 and since that point, he has been building his relationship with the Sooners coaching staff.
*** Neville made his way to Norman this weekend for the Junior Day and came away very high on the Sooners.
*** Shared some messages with Latrell and I am scheduled to speak with him in the near future but I wanted to share what he had to say.
*** Asked him what his favorite part of the visit was and Latrell said "Spending time with coach Dennis & spending a lot of time with players I look up to like Kyler Murray, Dede Westbrook, Jadon Haselwood, & Theo Wease.
He added "The best part of the visit was eating lunch in coach Lincoln's office with just me & him. He's a great coach and an even better person, He's the type of guy I wanna play for."
*** I then asked him about his relationship with the staff and who is recruiting you the hardest from OU and he said "I have a good relationship with the staff . Built good relationships with Coach Thibbs, Gundy, but the guy who's always consistent and recruits me the hardest is Coach Simmons and that means a lot to me with him being my position coach."
The Sooners are in a very good spot with Neville (who his friends call 'Prime Time') and while the 6'3″ 195 lb sophomore will be one of the most sought after wide receivers in the country for the 2021 cycle, the Sooners will be in this one until the very end and could quite possibly get his commitment in September of 2020 when he plans on announcing.
If you would like to read the Insider Note to this article, please check the Donor Board.
---
Dallas Under Armour All-American Camp Notebook: Offense
– Darius Terrell
I was able to make my way over to Arlington Martin High School this weekend to take in the talent on hand at the Dallas site for the 2019 Under Armour All-American camp. There were numerous Oklahoma targets and Commits participating in the event and Sunday was my first opportunity to get eyes on a few of them in person. Let's get started:
WRs Lead the Way
There was a ton of talent in attendance on Sunday, however, no position had more depth than the Wide Receiver group. The group was very deep and very talented. From a lightning-quick slot guy like Aledo WR Jojo Earle, to tall, rangy X Receivers like Booker T. Washington (OK) WR JJ Hester, to Tight Ends sculpted out of granite such as Denton Ryan ATH Drew Sanders, Dallas did not disappoint.
Frisco Lone Star WR Marvin Mims, Jr. (2020) had the best day of all performers in attendance. Mims was not one of the bigger WRs on hand, (if I had to guess, I would say he's about 5'11) but he makes up for having average height with long arms, quick-twitch muscles, and a oven-mitt-sized hands. Mims is an explosive route runner and was unstoppable in 1-on-1s as well as the 7-on-7 portion of camp today. He has the ability to play both in the slot and outside, which makes him one of the top overall WRs available in-state this year in my humble opinion. Mims was recently offered by Oklahoma and has offers from pretty much every big-time program in the region, except for Texas. Mims is originally from Baton Rouge, which means that LSU is a team to watch in this one. Mims was rewarded for his standout performance with a well-earned invite to the 2020 Under Armour All-American Game.
This was my first time getting an up-close look at Booker T. Washington (OK) standout JJ Hester (2020). Hester was impressive. Measuring in at 6'3.5, Hester surprised me with his fluidity in and out of his breaks while also showing off some nice top-end spend during 1-on-1s. Though he worked both in the slot and out wide during the camp, Hester profiles as an outside WR and has a lot of upside at the next level once he gets some time in a college weight room program (he's in the 170lb range currently).
Duncanville WR Zeriah Beason (2020) was arguably the most physically impressive player WR that was participating on Sunday. Beason doesn't appear to be a target for OU or Texas, but someone (Illinois maybe?) is going to be getting a good one.
Denton Ryan ATH Drew Sanders (2020) and Bishop Dunne TE Elijah Yelverton (2020) were the players listed as Tight Ends in the camp, so they spent the day working with the Wide Receiver group. Sanders may be the most chiseled high school athlete that I've ever seen. He looks like an action figure. Sanders was selected to participate in the Under Armour All-American Game as a TE at the conclusion of camp. Sooners getting a real one here.
It's never too early to take a peek at the future and the 2021 class refused to be ignored on Sunday. The state of Texas has been producing quality WRs at a very high rate for nearly a decade now and 2021 appears to be a potential banner year for the position.
Aledo WR Jojo Earle (2021) is a known name to many already. He holds a Texas offer and gave opposing DBs fits all day long. He is not very big (5'9 170) and is likely limited to the slot but Earle is a dynamic athlete and has the film to back it up as well. Earle was rewarded for his efforts with an invite to the Under Armour Future 50 event.
Allen WRs Bryson and Blaine Green (2021) are two players that are already being heavily recruited and after seeing them in person it is extremely easy to see why. The twins are both in the 6'2 190lb range and very impressive physically. They are hard to tell apart in general and their skillsets are similar as well. The Green twins have excellent footwork and showed off some impressive hands making numerous acrobatic grabs on the day. I expect them to both be among the highest rated players in-state for 2021.
Plano John Paul II WR Jerand Bradley (2021) is going to be a name to keep an eye on in the future. Bradley measured over 6'4 210lbs on Sunday and his ball skills were on display early and often. While speaking to Bradley after the camp, he reported early offers from Arkansas and Colorado while also mentioning being a big fan of both Oklahoma and Texas growing up. I believe that Bradley, who is also a standout Basketball player, has a chance to grow into a dominant Tight End/H-Back type player at the next level. By this time next year, he will have offers from every major program in the region. Very high character young man.
Denton Ryan ATH JaTavion Sanders (2021) is not a new name to me. I've seen Sanders play live and came away believing that he was the best player on the field at the 5A level of a Texas High School playoff game. Sanders is measured in at 6'4 215 lbs at the camp on Sunday. He didn't participate in a ton of reps, but when he did his fluidity and ball skills at his size were a matchup nightmare for every DB that he faced. Sanders should be a top 10 prospect in-state in 2021 and will likely be unanimously considered a national top-75 type prospect regardless of position (TE or DE).
Denton Ryan WR/CB Billy Bowman Jr. (2021) was an All-State selection this past season as a Cornerback after recording 5 interceptions (3 returned for TD) and 7 PBUs as a Sophomore for a traditional 5A power program. Bowman spent the day working at WR and showed off some electric physical traits, but he is likely going to be a very highly rated DB. Bowman is extremely well put together for his age (5'11 185) and will be considered a top 20 in-state prospect this time next year.
Dual-Threat Running Backs on display
Aledo RB Jase McClellan (2020) entered Sunday's camp as the headliner of the RB group and he did not disappoint. McClellan was impressive going through the bag drills and showed off some fancy footwork. There's nothing new to report on his recruitment at this time as he remains solidly committed to Oklahoma but is in regular contact with a few other schools such as Texas and Texas A&M.
Lancaster RB Kevontre Bradford (2020) Bradford is put together extremely well (6'0 195) and there wasn't a Linebacker at camp that could cover him coming out of the backfield. Bradford has long, powerful strides that eat up ground quickly. He looked very natural running routes and he never allowed the football to get into his body when catching the ball. I got a chance to speak to Bradford after camp and he reported Baylor, Nebraska, TCU, and Oklahoma State as the schools currently recruiting him the hardest.
West Mesquite RB Ty Jordan was at OU on Saturday for their junior day and really enjoyed himself and he already holds a Texas offer and would be dynamite as a second back in either class. Short-area quickness is the name of the game with Jordan as he isn't very big (measured 5'7 185) but is thickly built through his lower body and he was repeatedly making LBs look silly in 1-on-1s.
Miscellaneous
Longview QB Haynes King (2020) was selected to the Under Armour All American Game after apparently putting down one of the faster 40 times recorded for a Quarterback according to Under Armour reps.
Unfortunately, high profile 2020 prospects/targets Duncanville ATH Jaquinden Jackson, Carrolton Ranchview ATH (OU Commit) Mikey Henderson, Mesquite Poteet RB Seth McGowan, and Rockwall WR Jaxon Smith-Njigba were scheduled to be present but were ultimately unable to attend the event.
---
Grad Transfer Offensive Line Updates | Jackson & Proctor
– Charlie S
*** As many of you know, and as we talked about in a thread yesterday, Rutgers Offensive Line grad transfer Jonah Jackson has announced he will play his final year of eligibility at Ohio State.
There are a number of factors that made Jackson heading to Columbus the logical decision. Chief among them is the fact that Ohio State does have ample opportunity for playing time for him and that is obviously very important for a grad transfer.
Family considerations also may have played a role as Ohio State is much closer to his home in Media, Pennsylvania, and they have long been a dominant presence in the Philly market. along with Penn State.
All in all, the Sooners had a shot, but the depth chart and proximity were always playing against them.
*** As for another grad transfer that OU has been looking at, that would be RJ Proctor out of Virginia. I have been in touch with RJ and he confirmed that he will be visiting Norman on March 8th for his official visit.
Proctor has already visited Texas, and when I asked him if he still planned on heading to Norman he said "Yeah, it is a must! Coach B and I talk every day".
In my previous conversations with RJ, he mentioned he planned on visiting Ohio State, Texas, FSU, and OU but things have changed a bit. He made his visit to Texas but with Ohio State landing Jonah Jackson as mentioned above, he is no longer looking at them.
I asked him if he planned on taking any additional visits following the OU trip and he said "It depends on how the visit goes. Right now, I have Florida State and Houston scheduled but again, it just depends on how the visit to OU goes."
So naturally, I followed that up by asking him if he may shut it down following his visit to Norman should OU check all his boxes and he said, "Yessir, it's all about the feel".
It looks as though the Sooners are very much in play here and should they put the full press on and roll out the red carpet as they usually do for official visitors, the Sooners could potentially find their man at offensive line grad transfer.
---
OU Commit Trevon West | In-Person
– Super K
The Sooners recently secured the commitment of 2020 wide receiver Trevon West out of Arlington Lamar High School. I went by Arlington Lamar to see Tre and get to know a little bit more about him and what he brings to the table as a person and a football player.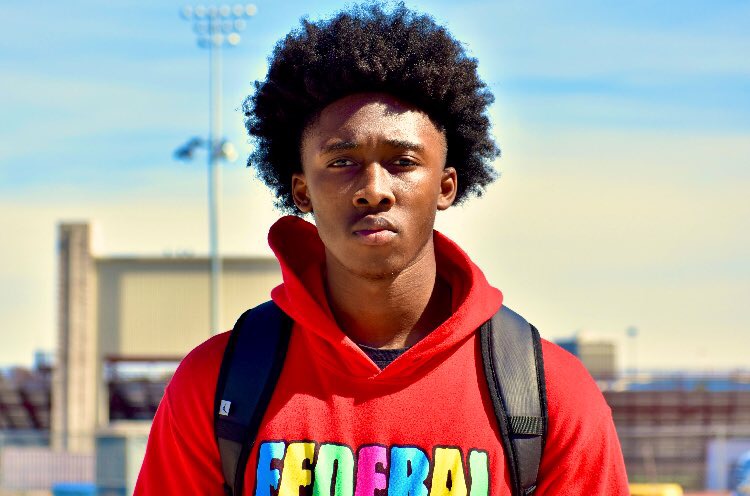 When Tre committed, we didn't know a ton about him. He's a worker who keeps a bit of a low profile. But while some of the public may not have known about him, the OU coaches certainly did. Tre hails from a high profile program and is coached by coach Laban DeLay (head coach at Lamar) and coach Daniel Wilkinson (receivers/special teams coach and recruiting coordinator at Lamar). Coach DeLay has coached plenty of fantastic players including recent guys you would be familiar with like Bobby Brown (Texas A&M DL), DeShawn Gaddie (UNT CB) and others.
Background & Ability
Some track guys are track guys playing football and some are football guys running track. Tre is a football player who can moonlight as a track guy.
Like him, both his parents were star high school athletes, "my mom and my dad were both athletes. My mom ran track and my dad played quarterback in high school". Tre says his mom was a sprinter and lit up when I talked about her saying, "She was a beast!"
Tre's followed in the footsteps of both his mother and his father. He's an outstanding football player but an excellent sprinter as well who has already run a 10.8s 100m in this early part of track season and is likely to bring that time down further.
Coach DeLay has coached plenty of fast guys in his career but says Tre's pure football speed is the best he's coached.
"You know 10.6. 10.8 guy with lateral quickness and the football skill. I've had guys that can run straight ahead but they couldn't catch anything…he's got it all. He's complete".
It seems the Sooners noted that pretty early on.
"Cale (Gundy) came through and saw him and it kind of took off from there," Coach DeLay noted. "They've had their eyes on him since last spring when they came through. OU has been pretty good about coming through here and keeping tabs on the younger guys who are two or three years out. But they jumped on him (Tre) pretty quick come December, January"
It isn't hard to see what OU likes about Tre and coach DeLay laid out his thoughts on what the Sooners like see in him. It's what he sees in Tre, as well.
"I think it's his ceiling, his potential. You know, he fits what OU offense is looking for. He's a great kid. He's not ever going to act up. He's going to do right all the time. But for the most part, I think it's the explosiveness that he has and the ceiling, the potential that he has is really what caught fire for them".
On film you see Tre show off his elite speed by running past defenders. The question, then, is how does he do with shorter routes and in tighter space.
"He's very explosive there, too. He's quick from here to here. He can turn on the jets and get by you but I think it's that initial quickness that makes him go. So, he's valuable for us in the short perimeter game, screens and in just finding open space for him and letting him go and be a playmaker".
Tre is a lean young man but he has a wide frame. At around 6'0 tall I see him continuing to fill out being a strong, muscular receiver with elite speed.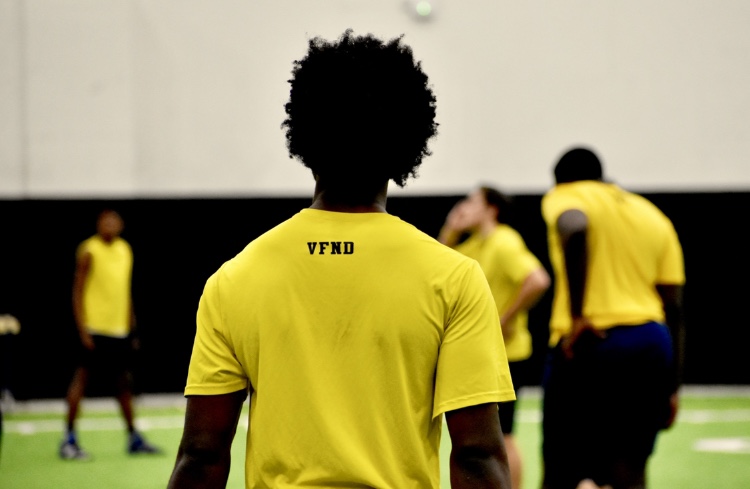 He's another guy that reminds of someone Art Briles would've recruited at Baylor – a guy that can take a slant to the house or run by you on a nine route. But if you can get a little CeeDee Lamb type, go up and get it, as well, then you've got a really dangerous weapon.
Coach DeLay has coached multiple power five wide receivers at both Lamar and then before that at South Grand Prairie but one of the things that he believes separates Tre is his ability to win the ball in the air.
"We've had great receivers come through and then other places I've been but his ability to go up and get the football is one of the best I've seen…Tre will go rip it out of the sky and he's got really strong hands. Really strong hands."
Outside guys need to have something that separates them from the cornerback whether it's speed or size…something. Inside guys need to have quickness and a sixth sense to know where they need to be which is part in-born and part learning. Coach DeLay believes Tre really can do both and Tre does both at Lamar.
"He's got a good football savvy. He understands and has the awareness of the where that guy is going to go drop so he's going to sit it down in space. He does a really good job for our quarterbacks of creating windows. You know this is the route but the window is not there so he's going to sink it down or may accelerate three more yards and then sit it down. He's got a really good football mind for that."
Recruiting
Tre made have committed earlier than most 2020 prospects but he's been recruited for nearly a year now. Last year, Illinois extended an offer, giving him his first division one offer.
"It felt good. First offer, division one. I was happy!"
But while OU has had their eye on Tre for a while, things really started and ended pretty quick.
Tre says the Sooners really started communicating with him within the past month or so. Coach Gundy led the charge, as he does with a lot of the DFW players. Tre says was able to attend a junior day where he met coach Riley.
"I went up there for junior day and coach Gundy told me, coach Riley wants to see you upstairs. We started talking, took pictures and sat down on the couch and had a conversation and he offered…he said, we'd like to offer you."
Even then as Tre described it, he lit up, "I was so happy. Family was happy – my granny, my aunt, my baby cousin, everybody". Tre made the trip to OU with his parents and extended family.
The Sooners made it clear to Tre exactly what they saw in him.
"Speed", Trey emphasized, "They like my speed and they like my character around school. How I treat other people and I'm a good student".
Tre plans on making it back up to Oklahoma for more visits. But what about visits to other schools?
"No sir. I'm done. 100 percent".