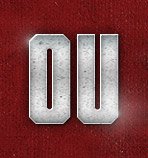 Open Post | Wednesday, February 22nd
Posted on: February 22, 2017
– Jalen Green: This past Sunday the Sooners hosted, Jalen Green (Houston, TX), one of the most highly coveted cornerbacks in the country. Green is a 6'2 cornerback who is being pursued by the major programs around the country.
I caught up with one of Green's coaches to find out how the visit went and the coach told me Jalen loved the visit. Going into the visit I felt like the battle would be between Texas and LSU. Texas, because it's his home state school and LSU because he's originally from Louisiana. But his coach dispelled that myth, "He's been there (to LSU) a couple of times. People assume because he's from there that he's going there. But he's open and unsure…I thought LSU (too) but he hasn't said they're one of his top schools yet."
It sounds like Green is still in the process of really getting a handle on what schools stand out to him as his coach said, "I'm unsure of where he wants to go and he is too".
But as I mentioned on Monday, a source on the OU side of this said that Green's mother absolutely loved the trip and "if it were up to her he (Green) would be at OU". – (Super K)
– TJ Pledger: 2018 RB, TJ Pledger (IMG Academy) has already visited Oklahoma once. Yesterday Pledger confirmed that he is in the process of setting up another visit and said he will be in Norman for a second time next month (March).
This is one to keep an eye on. – (Super K)
– Jordan Kelley: A follow-up note on recent 2018 DT offer, Jordan Kelley (Tulsa, OK)…Kelley is expected to visit Texas this weekend but Kelley tells me that his grandparents will not be able to attend along with him. Instead, he will travel with 2018 OU target, Patrick Fields.
This is significant because Kelley did make the trip to Norman with his grandparents and said, "My grandparents really like it (OU)".
OU wants to try to get a few early commits like they did last year in order have a core of guys to help build the class and depending on how this weekend goes, I could see Kelley being one of those guys. – (Super K)
– Ron Tatum: Also, a quick note on 2018 DE, Ron Tatum (Putnam City, OK). Tatum told me last night that he plans to announce his decision sometime this summer at the latest. – (Super K)
– Scott Pagano: As we mentioned earlier this week, Clemson DT grad transfer, Scott Pagano will visit Oklahoma. Ryan Bartow of 247sports has reported that Pagano will visit five schools along with the respective dates. Those are:
Notre Dame on March 24th
Oklahoma on March 31st
Arkansas on April 7th
Texas on April 14th
Oregon on April 21st
– Rafiti Ghirmai: This past weekend 2018 OT, Rafiti Ghirmai (Frisco, TX) made his way up to Norman. Ghirmai's brother is a student at Oklahoma so Rafiti is no stranger to OU. Ghirmai has yet to receive an Oklahoma offer but does hold plenty of others including an offer from Texas.
Ghirmai did let me know that he is supposed to speak to coach Bedenbaugh sometime today so an offer may come. – (Super K)