Open Post | Wednesday, February 20th
Posted on: February 20, 2019
Updates | Bryant, Watts, Omeire, Rogers
– Super K
***2020 DE, Alec Bryant (Shadow Creek) has committed to LSU.
This one is a blow in my opinion because I was very high on Bryant after having seen him dominate a regular season and playoff game. He was high on the Sooners but it seems the Sooners weren't pushing particular hard for him.
***Things got interesting with 2020 CB, Ryan Watts after this past weekend at Texas. Watts recently visited TAMU then OU, LSU and Texas.
I plan on speaking with Watts here pretty soon but in my initial texts with him I get the sense that it's going to be an OU vs. Texas battle.
***2020 4-star WR, Troy Omeire recently picked up a Sooners offer. He is trying to make it up to the OU Jr day this weekend but doesn't know if he's going to be able to make it up there.
***On that note, it appears the Rivals camp is this weekend so I'm not expected a big crowd from Texas. A lot of people that had planned on coming, won't be there. I don't necessarily think that's a bad thing though. I think getting guys up with smaller crowds when the weather is warming will serve OU better.
***I just got off the phone with 2020 CB/ATH, Jahari Rogers. Rogers as you all know by now is an OU legacy. He's recently visited OU, LSU, Texas and TCU.
I know you aren't going to like this but it sounds like the Texas visit really blew him away.
Having said that, he qualified it by saying that on his OU visit it really was more of a tour. He didn't get a chance to get to know the new coaches.
No worries though. There is still time. Rogers will take official visits this spring (OU will be one of them) and make a decision in the fall.
I'll go over my notes from our conversation and bring you more later.
---
Update | Kundarrius Taylor & WR Numbers
– Charlie S
*** Spoke to James last night and he let me know he was in touch with Sooners 2020 JUCO WR commit Kundarrius Taylor.
*** Y'all are very familiar with Kundarrius as he was originally a member for the 2018 class for the Sooners but for those who need a refresher, he is a 6'3″ 210 lb freak of an athlete.
*** Taylor had to take care of some work in the classroom and wound up heading to Copiah-Lincoln CC in Mississippi.
***Taylor was hurt at the end of the year (he also missed most of his senior year in HS due to injury) with a pelvis injury and hip flexor, but he still put up some impressive numbers at Copiah-Lincoln: 56 receptions for 847 yards and 8 touchdowns.
*** I know a bunch of you were wondering about his commitment status after some recent Twitter action and here is what he told James:
He was really happy that OU came back into the picture
There was never a doubt in his mind when they did come back that he would end up in Norman
Spoke very highly of WR Coach Dennis Simmons and felt as though Coach Simmons was always in his corner
He is currently making sure his grades are right and that is his focus
So as I have been saying, as long as OU wants Kundarrius to be a part of this class, he will be a part of it. He is pretty locked in.
---
So that brings us to the 2020 class and the needs at wide receiver.
Currently, OU has eight (possibly nine) wide receivers on scholarship:
Trejan Bridges
Jaquayln Crawford
Jadon Haselwood
Theo Wease
Charleston Rambo
Mykel Jones
Cedarian Lamb
Lee Morris
Nick Basquine* (If he gets another year of eligibility due to medical hardship)
So if there are no additional shcolarships handed out (ala Brandon Pierce), the Sooners would be sitting at 9 for the 2019 season.
Looking at the conclusion of the 2019 season, the Sooners most likely lose Basquine, Morris, and Lamb which drops you back to 6.
The Sooners already have two wide receivers committed (Kundarrius Taylor and Trevon West) along with another potential wide receiver in ATH Davon Graham. That would bring you back to 9.
Add in the fact that OU uses their Tight Ends and HBs in the passing game very effectively and there really is not a huge concern on depth (but it is a bit thin) and then you are looking at taking possibly two additional wide receivers from the list of targets below:
Javian Hester
Jalen McMillan
Quentin Johnston
Mike Wyman
Lavon (LV)Bunkley-Shelton
Gary Bryant
Troy Omeire
While you could see the Sooners take two of these targets, I would think they take one as a first come first serve basis and then step back from wide receiver recruiting for a minute and see where things stand following spring ball.
Following spring ball they will have a better chance to further evaluate Graham in regards to where he would be the most likely fit at OU (DB or WR) and then that would either open up another spot at WR or perhaps close the book altogether by adding one of the targets on the list.
Also, Brandon Pierce and his situation add an interesting twist to the OU numbers and if things don't come together with him (which feels like it is increasingly the case), obviously that would impact the number they will look to take in 2020 and I would say OU would definitely be looking for two off that list.
Will definitely be interesting to watch play out.
---
If you would like to read James Hale's Notebook, please check the Donor Board! https://donors.thefootballbrainiacs.com/one-haleuva-monday-notebook-recruiting-sourced-notes-news/
---
February 23rd Junior Day | Visitor List
– Charlie S
As you all know, the Sooners are hosting a Junior Day this weekend.
Below you will find a list of the names of recruits we have confirmed who are planning to attend.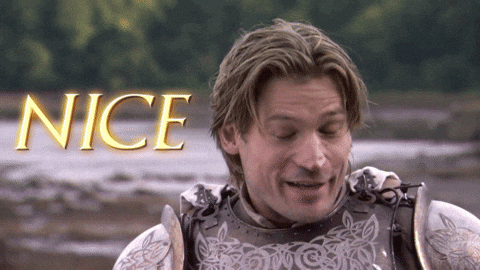 We will update the list accordingly as there are sure to be some additions and there are always a few subtractions due to travel and conflicts that pop up.
2020 DB Jacobe Covington – 6'2″ 180 (Scottsdale, AZ) – OU Offer
2020 OL Turner Corcoran – 6'6″ 280 (Lawrence, KS) – OU Offer
2020 DT Alex Huntley – 6'4″ 295 (Columbia, SC) – OU Offer
2020 DB Bryson Washington – 6'2″ 195 (Houston, TX) – OU Offer
2020 OL Akinola Ogunbiyi – 6'4″ 310 (Sugar Land, TX) – OU Offer (A&M Commit)
2020 DL Princely Umanmielen – 6'4″ 260 (Manor, TX) – OU Offer
2020 LB Robert Wooten – 6'3″ 230 (Stafford, TX)
2020 RB Tahj Brooks – 5'10" 205 (Manor, TX)
2020 DL Alfred Collins – 6'5″ 245 (Bastrop, TX) – OU Offer
2020 OL Brady Ward – 6'7″ 315 (Mobile. AL) – OU Offer
2020 RB Kendall Milton (Feb. 21st-22nd) – 6'1″ 210 (Clovis, CA) – OU Offer
2020 WR Troy Omeire – 6'3.5″ 215 (Sugar Land, TX) – OU Offer
2020 OL Chris Morris – 6'4″ 290 (Memphis, TN) – OU Offer
2020 DB Dontae Manning – 6'0″ 175 (Kansas City, MO) – OU Offer
2020 ATH Michael Henderson (Friday or Sunday) – 6'2″ 220 (Carrollton, TX) – OU Offer
2021 WR Latrell Neville – 6'3″ 195 (Missouri City, TX) – OU Offer