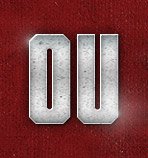 Open Post | Wednesday, August 9th
Posted on: August 9, 2017
– DaShaun White: Earlier in the week, Brandon wrote about the backstory to the DaShaun White commitment. He covered everything pretty well. I don't have much to add but did want to reiterate a couple things:
*It was amazing to see just how quickly one visit to OU under coach Riley had the TAMU staff on their heals. If Riley wins, his ability to recruit is going to prove very difficult to compete with.
*As Brandon said, this one may not be over. DaShaun went back and forth so many times it was hard to follow. To me that's a pretty strong indication that there is room for the uncertainty White had about TAMU to potentially fester. – (Super K)
– Brian Asamoah: The Sooners are now waiting on linebacker, Brian Asamoah to make his decision. Here is a quick summary of where things are with Asamoah based on his conversations with Alex and Brandon:
*After his visit to OU Asamoah announced that he would be making a decision within a week. The decision did not come.
*Asamoah said that he is primarily down to OU and Pitt but Penn State is, "still in play". Penn State and Pitt obviously have the advantage of proximity. Also, Pitt is led by defensive savant, Pat Narduzzi. Asamoah is clearly torn…
*As such, he says he no longer has a commitment date and instead will make a decision as soon as he feels certain about where he wants to go. In other words it could happen very soon or it could be something he delays. Right now the Sooners are just waiting to see what he decides. – (Brandon, Alex)
– Darrell Simpson: Just a reminder that Sooners OT target, Darrell Simpson is still scheduled to make his announcement this upcoming Saturday (August 12th).
While I was in Dallas recently I spoke with someone close to Simpson and was told that the Sooners are making their final push and things are still looking good but OU isn't taking any chances. – (Super K)