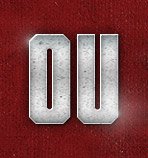 Open Post | Wednesday, August 2nd – UPDATED: 8:20 PM
Posted on: August 2, 2017
– Israel Antwine: As many of you may have noted, in-state DT, Israel Antwine (Millwood) recently decommitted from Ole Miss. Antwine also recently picked up an offer from Texas to go along with a number of other offers, including offers from Oklahoma State and TCU.
Some have been asking how involved Oklahoma is with Antwine. Given his size and athleticism at such a highly desired position, it's understandable. I did speak to someone close to Antwine who tells me that the Sooners have shown quite a bit of interest in Antwine and do communicate with him, but, as everyone knows, no offer has yet been extended.
In talking with someone on the OU side, it sounds like they are starting to build some confidence on where they stand with Bobby Brown. Additionally, they'd still like to get Ronnie Perkins on campus. I suspect they will evaluate Antwine this upcoming fall and then see how things shake out with some of their earlier targets.
However, it should be noted that Antwine has stated he'd like to make a new commitment sometime soon. – (Super K)
– Team Notes | Fall Camp: So here are some fall camp quick hitters from our sources:
*I was able to confirm that Will Johnson is indeed taking some reps at the FS position opposite Steven Parker (SS). As we've previously noted, this isn't a complete surprise: Johnson took reps at safety in the spring as well.
*I'm also hearing that Robert Barnes is really shining at the FS position as well. It's still early in camp, but after the first few practices, one source offered the opinion that, "Barnes could be special. I think he could compete for a lot of playing time this season."
*Have heard that both Tre Norwood and Tre Brown are also young guys that are making plays. A source specifically mentioned them as guys who are "getting their hands on the ball."
*I'm told that Mead is having a good camp so far. Also told that, "Badet can fly."
*Was told that Rambo and CeeDee are, as expected, "up and down" early in camp. Both, "just need experience and a little time on the field." They seem to be flashing, but they'll need to continue to prove their ability to be consistent throughout camp.
*I asked about the battle at ILB between Jon-Michael Terry and Kenneth Murray. A source said, "I thought Murray would take it, but it's a battle right now. Athletically, it should be Murray, but JMT is smart and competing hard right now."
*Also, earlier this week SoonerScoop.com reported that Austin Seibert did not report to camp. I am told that Seibert is not expected to participate in camp but, as of now, is expected back for the season. I should note that there is another player that is not participating in camp but also will be back for the season. Said player is attending practices but, again, not participating. – (Super K)
– UPDATED: 8:20 PM
We can confirm multiple reports that freshman quarterback Chris Robison has been dismissed from the football team.
The possibility of Robison not continuing with the program became a topic earlier this summer. When this came up, we reached out to sources close to the program to see what the Sooner staff would do in that scenario. We were told at the time that, in that case, there was a possibility that the staff would try to take two quarterbacks in the 2018 class, as they would then have none from the 2017 class. Due to Robison's dismissal this evening, we are currently checking with our sources to see if they will choose that course of action. – (Lewis)