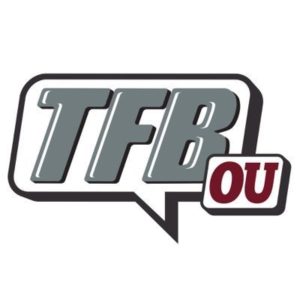 Open Post | Wednesday, August 17th
Posted on: August 17, 2022
Sourced Scrimmage Notes | Updated 2:23 PM | Updated 5:30
– The Football Brainiacs – Posted on: August 13, 2022
We will add notes as we get them…
***Was told at times the defense appears nigh impregnable. While there were bright spots on both sides (depending on who you talk to), my overall sense is that this scrimmage gave people the feeling that you may get to see this defense absolutely shut some teams down this season.
***I did ask who took the start at corner opposite of Woodie and was told that Jaden Davis was the starter and it appears he's getting back to his old form.
***No Redmond today according to my source on the DL and it sounds like Coe and Johnson spent some time on the field together to start the scrimmage inside.
***Elsewhere on the defense, it sounds like Ugwoegbu was active early on and Ethan Downs received some praise.
***But, we were told that the defensive starters didn't play a ton which tells us a couple of things 1) they feel like the front line guys know what they're doing and 2) BV and co have already moved on to building more and more depth.
***I want to be clear here we are not trying to set things up to say this will be a top 10 defense. We simply don't know. But just the overall vibe is that defense is returning to Norman and the thing is being built the right way.
***Offensively it sounds like they held some of the OL out and limited the burn for starting WRs. Heard Mims' name but I don't gather he played a ton.
***The two names we've heard from different directions were Hester and Jayden Gibson.
***With the younger guys in, we did hear there were a few drops that cost the offense some bigger plays.
***Again, sounds like there are a few guys out on the offensive line room. Guyton appears to have gotten the start at LT and Wanya at RT.
***Raym got the first reps at center and it sounds like Mettauer is cemented in at LG.
***The two freshman Jakes (Sexton and Taylor) played quite a bit today. Actually heard Sexton got some burn with the 1s.
***Offense was going warp speed, as you'd expect.
***Sorry, getting a bit out of order here as we add stuff that comes in…was told the freshman DL, Alton Tarbor, was causing some problems in the middle.
UPDATES
***(2:23 PM): Not anything huge here but did have a source say that when the offense gets going it gives you the feeling that during the season you'll see some of those 4-5 play old Baylor type scoring drives. As in, everything is in synch and moving so fast that the opposing defense will fold.
Another source made a note that I think is relevant to the above saying that BV's defense probably wasn't as shaken by the speed of Lebby's offense given his guys have seen it. Other teams won't be afforded the same preparation.
More Updates: 5:30
***This is how scrimmages go, much of it is in the eye of the beholder and in this case, a different source felt the offense 'won' the day if you will. Said they just felt that if they needed to make a play, they were able to. The defense made it difficult, but the offense was perhaps more consistent in their opinion.
***Dillon was good but can be better as it looks like he is still working out some timing with the receivers.
***Was told Gabriel, Beville, and Evers worked with the 1's and the rest of the QBs took their reps with the rest of the depth chart.
***Eric Gray looked great, made people miss, made some cuts, had several 10 – 12 runs and caught several balls including a long pass for a TD.
***Felt the OL looked good, felt they won the line of scrimmage more often than the DL.
***Source pointed out Justin Harrington as the guy who they felt was the 'most electric' player on the defensive side.
***Was told Lawrence and Bowman looked good, but a couple guys got behind them. Source said there were a number of times guys were open behind the secondary, but the QBs just couldn't get it to them.
***Sounds like freshman Gavin Sawchuk had a couple nice runs and while we didn't hear of any notable plays from Marcus Major, source said 'That kid sure looks the part'.
***Punter Michael Turk was incredible. Made some people's jaws drop which is not common for a punter.
***Source noted it was a very long scrimmage, Venables spent time in the middle of the field throughout. Stayed with the defense as you would expect and Lebby did the same with the offense.
***Was a very productive practice and was well organized.
***Source felt the first unit ran 25% of the scrimmage
---
Ryan Yaites | Sourced | Trending
– Super K – Posted on: August 12, 2022
As you know, the Sooners recently hosted 2023 LSU DB commit, Ryan Yaites (Denton Guyer).
Yaites made the trip up to Norman with his teammates Peyton Bowen and OU commit, Jackson Arnold.
There is a lot about OU that makes sense for Yaites – proximity, OU's success both on the field and in recruiting and having a teammate on the team with another considering OU.
And despite remaining committed to LSU, one could see that Yaites was a perfect candidate for things to be trending OU.
However, I'm told that last night Yaites and his family reaffirmed their commitment to LSU.
I don't know if things could change once the season starts. I suppose that's possible. But for now, based on what I've heard, I've got this one trending in LSU's favor.
---
Bottom Line on This Team | Sourced
– Super K – Posted on: August 15, 2022
After all the off-season workouts, practices, etc. I want to bottom line where we think this team is right now.
Based on on everything I've heard, this is how I believe the staff and folks in the building see this team.
***Offense can be very complete and has the potential to be one of the very best in the country.
***The defensive system is really good and the players are taking to it. There are some areas of strength but there are some areas where the upside is limited. They feel they have players in certain spots but they need to remedy other areas via recruiting.
***I think that summarizes it. Very real possibility that the offense is absolutely elite and the very real possibility that the defense can be good and complimentary. And the system can allow some guys to play above their talent.
***Perhaps nothing earth-shattering here and if you've been reading our sourced notes, you probably got this sense already.
***I think that's why a lot of people were pleasantly surprised with how efficient the defense was on Saturday. The kids are playing within the system and if they can get one or two guys at key positions to break out while the rest of the team consistently plays hard, tackles well, and does their job, the defense has a chance to be a very solid unit.
***You have a solid consistent defense with an explosive offense and you can make a playoff run.
---
Your Take | What is an Acceptable Floor
– Super K – Posted on: August 16, 2022
***I've been pretty clear about the fact that I believe the Sooners are poised to have a great season.
***Obviously, the Sooners need to stay healthy at key positions. They absolutely have to keep Dillon healthy. While Lebby is going to emphasize the run, we are in a quarterback intensive era and the Sooners would likely need too much out of the defense and the run game without competent quarterback play.
***But for the sake of this TFB reader pulse check, let's assume DG stays healthy. I want to get a sense of what is an acceptable win loss total.
***Let me frame this question a bit more. I've had multiple folks I know (former players, writers, etc) in the Texas market express a lot of skepticism about the Sooners. I think they're surprised by optimism. I think they simply aren't looking deep enough. They're so used to OU being a quarterback centered program that they've forgotten that great programs are a lot more than that. But for Texas, outside of perhaps some of the Ehlinger's tenure, the quarterback position has been challenging. So, when they saw Lincoln take Caleb, they, imo, assumed too much about the state of OU.
***I've had multiple Texas folks tell me they anticipate the Sooners going something like 7-5. I completely disagree.
***What I have told Texas' folks that I know is that the Sooners fan base is far less forgiving than the Longhorns.
***The Sooners were Willie Taggarting coaches before Willie Taggart. Schnellenberger got all of one year and Blake got three. Simply put, the Sooner fan base does not abide average.
***And I think that's the right way to be. Patience is a virtue but waiting on a flower to grow in the desert isn't patience, it's delusion.
***There are small things that can be telling and you don't need to give a coach years to show you who he is.
***So, what I've told Texas' folks that I talk to is that I've seen enough behind the scenes proof to believe that Brent has a chance to be a special coach. But I've also said that if he isn't what OU hopes he can be, the Sooner fan base won't waste time. They'll move on. "Bud started it and we had to feed it." The Monster has to be fed. And it's that unrelenting standard that has kept OU so consistent for so long.
***Having said all that, I want to hear from you all. My expectation is for the Sooners to at least make it to the conference championship. I think they will win it. And I think they'll win it with no more than one loss. Two at the absolute most.
***I know many of you agree.
***But what is the worst record you would accept (again, assuming no significant injuries) and still feel like things are moving in the right direction. I know the circumstances of those losses can make a huge difference in how things are perceived. I know when those losses come can make a massive difference. If the Sooners are having trouble getting the defensive system down early and they drop a couple early only to settle down and get a nice back half run, that's a lot different than waning towards the back half of the season.
***Still, putting the nuances aside, generally speaking, what's the bottom for you? What's the record, below which, you'd start to have those little whispers about whether Brent is the right guy?
***I'll offer mine. Unless there are some extenuating circumstances, I'd understand a 9-3 record. Once it starts to get down to four or five losses, my eyebrow will raise a bit.
***What say you?
---
Quick Observations From Media Viewing Period | Update: Injury Report
– Charlie S – Posted on: August 16, 2022
James was out at the practice today for the allotted media viewing period…passed along a few quick notes…
***Jalen Redmond is back in action
***Guys who did not appear to be participating fully at practice today: TD Roof (Arm in a sling), Kobie Mckinzie, Chris Murray, Jayden Rowe, Brynden Walker and Damon Smith
***Said the QB rotation appeared to be Gabriel – Beville – Bowens – Evers for the drills he was able to see
***James noted that White and Ugwoegbu were taking the first reps in drills for the linebackers
***Said Lawrence and Bowman were the first guys to go in the safety drills and he noted that Bryson Washington was right behind them.
***Will be sending over some raw video for you all for either tonight or tomorrow
***Venables meets with the media in about an hour and there will be no players or other staff available this week.
Update:
James wanted to pass along that in his media availability Coach Venables said there are 'no other significant injuries' aside from linebacker TD Roof who will miss the year due to a bicep injury.
Nothing long term, a few pulls and nicks and bumps and such.
As for Roof, sounds like he will consider petitioning the NCAA for a medical year or check out his options in regard to joining the OU staff in some capacity. No decision has been made.