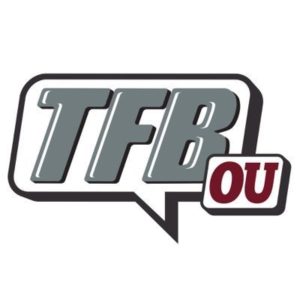 Open Post | Wednesday, August 10th
Posted on: August 10, 2022
Sourced Notes | Team | Through 2 Practices
– Charlie S – Posted on: August 6, 2022
Spoke to a source and picked up a couple specific notes from the first two days of fall camp…
***Source said 'Ugwoegbu and Stutsman are showing out physically and with their knowledge' That tells me those two hit the playbook very hard over the summer. Source added 'Have to think they try to get them on the field at the same time'. It's very early in camp, but that type of talk bodes very well for the MIKE LB position.
***Confirmed that Jordan Mukes has been seeing some time at CHEETAH early in camp. While that seems like a natural fit for a big, lengthy, athletic DB like Mukes, we had not heard of him getting any run there until now (through spring and summer 7v7). Remember it is very early and he may just be getting looks at different spots, but the thought of him at CHEETAH makes one feel good.
***Was told that the WR battle will be heated throughout. As K noted earlier this week, it sounds like Farooq is really making a strong impression and that didn't stop once fall camp started. Source said 'Farooq is just so smooth and strong, he makes things look easy'.
***Source mentioned that Theo 'turned a few guys around and Mims is making it look easy right now'. Again, early in camp, no pads, little contact, but positive news nonetheless.
***More on the OL from source: 'These guys just look different…they look bigger and they are carrying themselves like bosses out there'. I take the 'carrying themselves like bosses out there' as the return of a certain swagger similar to the way the Joe Moore award-winning line had…reminds me of a herd of elephants, they just know they are the strongest and meanest beings in their realm.
***Source said 'Andrew Raym is developing into the guy we all thought he would be. His strength gains are real'. That, coupled with a less complicated scheme should be considered great news for the OL as Raym (while needing to stay healthy) had been bullied on occasion when he was in the game and added strength will help alleviate some of that.
***Not surprisingly, was told 'Gabriel is the unquestioned leader and by far the best option at QB, he's smooth and knows every part of this offense'. Source did say 'Beville has some zip on the ball and looks good on air'.
***Was told Billy Bowman has been quite vocal. Source said 'Billy is keeping the energy high and guys in line. He's always pushing for more'.
James and K and I will continue to fill you all in on what we hear over the coming days.
---
A few Notes Related to Gundy's Departure
– Super K – Posted on: August 8, 2022
***As you know, the Sooners were hoping (expecting) to land 2023 WR, Anthony Evans who is set to announce later this month.
I did reach out to Evans and asked him if he knows coach Washington and he said, "Absolutely. I'm being recruited by coach V on down – even defensive coaches."
In other words, the whole staff was recruiting Evans. So, while I can't say for sure he will pick OU, it does sound like it's still very much a possibility.
***As far as the resignation itself, everyone I've spoken to who has known Cale for years is shocked and upset.
Cale was a favorite coach of many of the former players. People of all backgrounds who worked with him professionally will tell you there wasn't a racist bone in the man's body.
Everyone I've spoken to who has worked with Gundy or played for him seems very displeased with the decision.
***In terms of the impact on OU's on field performance, given Washington's numerous stops in the NFL, I imagine he's had to learn a lot of new playbooks and terminology. So, I'd guess he's picked Lebby's system and will be able to teach it.
***In terms of the impact on recruiting, that's tough to say but I would imagine coach Venables involvement in a lot of these recruitments will help mitigate any damage.
***I did highlight last Friday that coach Gundy's steady presence provided OU with a bellwether (LINK) that I think they will miss.
---
Quick Takeaways from Media Viewing Session
– Charlie S – Posted on: August 8, 2022
James was out at practice today for the 40 minute media viewing portion.
Just got off the phone with him and he passed along some of his observations:
***He mentioned that QBs looked good. Backed up my note from last week about Beville standing out in the backup group.
***Said the WRs looked good, didn't notice any issues with drops or lack of effort. Said it looks like they are a solid group of play makers.
***At this point he said, "heck they all look good. This looks like a really good football team going through practice"
***On the offensive line he noted that Byrd (LT) and Guyton (RT) were getting their share of run. James said 'You can tell Coach B really likes Savion, just the way he interacts with him and coaches him up".
***Said he was once again impressed with Mettauer inside.
***James saw Sexton working with second unit at guard.
***From his vantage he saw Jaren Kanak working some at safety
***He noted that Justin Harrington stood out in the W drill…talked about how physical he was out there today.
***He noted that it looks like Gavin Sawchuk is still feeling his way.
***Jovantae Barnes was on a bike today and Beano (Bentavious Thompson) took a while to get stretched out but he was able to get into the practice.
***James said Gray and Major looked good, and said it was nice to see Major out there fully participating. Also said Tawee Walker had some moments in the W drill
***Jordan Mukes is another guy that stood out in the W drill. Called him very violent and decisive.
***Said David Ugwoegbu was dominating against the TE's in the W drill
***James then went on to rave about Michael Turk. Said he is just a great punter…most of the time when James is out at practice he sees the returners line up about 40-45 yards away…with Turk they are lining up 60-65 yards. Said one player said it was like trying to catch bombs dropping from the sky.
I'll go through the video he sent me and post them at a later time!
---
My Thoughts | Cale Gundy
– Charlie S – Posted on: August 8, 2022
Been a wild 15 hours or so.
Cale Gundy…basically an institution in Norman which was synonymous with Oklahoma Football, has left the building.
Right or wrong, no matter whose decision it ultimately was, he is no longer employed by the only employer he has known throughout his adult life.
I'm not here to debate whether his separation from the program was warranted or unwarranted in my opinion. The simple fact is, that he has been separated.
What does that mean for OU? It means they lost a tangible part of the past that was directly connected with the last national championship in Norman since that magical season took place. There are no more pieces on the coaching staff that are directly connected to the 2000 team. (Venables and Schmidt left and returned so there still is that connection) That is both stunning and remarkable at the same time. Stunning that a coach who was on that staff was STILL in Norman, and remarkable that his tenure in Norman ended in such a disappointing fashion.
It means they lost a constant presence who maintained a glow of championship pedigree. It means they lost a recruiter who takes so much pride in the University that he believed deep in his heart that there was no better place for a young man to hone his skills and perfect his craft. It means OU lost a coach who cared deeply about the program and the young men in it, as evidenced by the huge outpouring of love and support. It means they lost a coach who developed countless players on and off the field who turned into upstanding people in society. It means a little bit of the heart and soul walked out of the offices, never to return in the same capacity.
Cale Gundy took responsibility for his actions. He resigned in an effort to keep his personal integrity and the standing of the program he loved intact as best he could.
No amount of gnashing of teeth or clenching of fists will change the outcome. Cale made a decision, again whether on his own or following coercion, to step away of his own volition.
If OU did an internal type of deal, and if that story, and news of him using that word (again, context wouldn't be invoked here), got out to the public, once it did, there would really be no path forward for him as a coach in Norman in today's climate. Again, right or wrong, that door would have been pretty much closed as it would have been very difficult to send him out on the road as a representative of OU and Brent Venables staff when that question would have been asked at virtually every stop. From the press, from the recruits and their families, from the high school coaches…that one event would have been the topic on everyone's mind. The questions would have been asked. The answer would be given. People were either going to buy it or they weren't no matter that those who know Cale would go to bat for him every time regardless.
Cale made his decision to step away. OU will recover and be fine going forward when the smoke clears. They will get a new wide receiver coach who may or may not have the same success in the profession or may even have more success.
In three weeks, this won't even be a topic with how fast the news cycle changes. Nobody will be saying they miss Cale when OU takes the field at home against UTEP on September 3rd.
It just sucks that it ended the way it did. That makes me sad for the fans, for the players, for the recruits, and for Cale Gundy.
He made a mistake…as we all have. There but for the grace of God go I.
---
Get to Know Interim WR Coach L'Damian Washington
– Charlie S – Posted on: August 8, 2022
The Sooners announced that L'Damian Washington will be the interim wide receiver coach on Sunday evening.
Washington is 31 years old and this is his second on-field coaching job. Talk about jumping into a career with both feet after a one year stint at Southern University.
He lost both of his parents at an early age and is really a great success story.
Washington spent his college career as a wide receiver at Missouri. As a senior, he had 50 catches and 893 yards with 10 touchdowns. During his playing career at Missouri, he had 100 catches which were good for 1,735 yards and 15 touchdowns.
Following college, Washington signed with the Dallas Cowboys as an undrafted free agent. In the next three years, he spent time with six other NFL teams prior to heading to the Canadian Football League. He then played in the AFL and the XFL before hanging up the cleats.
Once his playing career was over, he spent some time as a motivational speaker, middle school, and high school coach prior to joining Mizzou head football coach Eliah Drinkwitzs staff in 2020 as the team's Director of Player Development.
In 2021 he was the wide receiver coach at Southern University prior to getting the call to head to Norman as an Offensive Analyst.
As I mentioned in a previous thread, I had a source tell me Washington was hand-picked by Cale Gundy to be his assistant. Turns out, Cale hand-picked his successor and the next WR (interim) coach at the University of Oklahoma.
Source mentioned that Washington brings deep connections to Missouri high school recruiting and also has established connections to the southeast. Source added that Washington is a great communicator who he believes could develop into an excellent recruiter.
---
Recruiting Notes | Pettaway and Renaud
– Charlie S – Posted on: August 9, 2022
Just wanted to start the day off with a couple recruiting items of note…
First, for those who missed it in the My Thoughts | Cale Gundy Thread I had a quick sourced update on OU WR commit Jaquaize Pettaway that I want to post for all to read…
***I spoke to a source close to Pettaway and they mentioned that the scheme hasn't changed and his role in the offense hasn't changed which was the attractive part of OU for him.
***Source said the culture that Venables is building was also an attraction for Pettaway and his family when it came to making his choice and that also has not changed.
***At this time, source is optimistic that Pettaway and OU will be able to navigate the transition successfully and he believes Pettaway sticks with OU. Again, this is recruiting and this is a substantial change, so anything could happen and I can guarantee schools come after him, but this is where we are at today.
As I mentioned, we will be in touch with him in the coming days to see where his mind is at though.
As for '23 DL Jordan Renaud…
***Renaud put out his top 2 yesterday and there was no shock. Alabama and Oklahoma are his finalists.
***Renaud plans on officially visiting OU before his commitment date (September 19th) and he has already officially visited Tuscaloosa.
***This is a recruitment OU can win and right now, it feels like they are the trending team here.
---
Time Heals All Wounds | My Last Comments on Cale Gundy | Thinking Out Loud
– Charlie S – Posted on: August 9, 2022
I was just sitting here, perusing through my Twitter feed, and was just shaking my head in disbelief at some of the takes I am reading on the Cale Gundy situation.
So, I figured I would make one final post on the subject and move on.
First…the facts…
Cale Gundy read a racially charged and inappropriate word out loud in front of his players multiple times.
Brent Venables and the OU administration were made aware of the situation.
Cale Gundy resigned his position as a result of his actions.
Brent Venables accepted his resignation.
That's it. Those are the facts.
Of course there are hard feelings and a lot of emotions around the program separating from a coach who was synonymous with the program since Bob Stoops took over.
Of course he touched a lot of players, made a lot of connections with the fans, and became a fixture in the OU community.
Of course there are some people who are stomping their feet and punching the floor because of the separation.
I'm here to say 'Time heals all wounds'. This too shall pass and the program will move forward.
I'm also here to tell you that Brent Venables has not/is not/will not lose support over this incident.
I'm also here to tell you that in three weeks when OU kicks off the season, the Boosters/Donors will be in the house in the good seats very excited. They will feel the blood pulsing through their veins and the energy will return and that intoxication that keeps them opening their checkbooks will be replenished and topping off.
I'm here to tell you the players who felt so welcomed back by Brent upon his return still feel welcomed and they will be in attendance and will still support him.
Position coaches leave. It happens.
This is not Lincoln Riley leaving OU in favor of another job part two. It just isn't.
I am not going to bash Cale or point out flaws or issues. I'm going to celebrate what he did for the program over the course of the last 25 or so years. He was/is a Sooner through and through.
As far as what happens next? It is not difficult at all to envision the Sooners upgrading the WR coaching position. For all he was to the university (and he meant a lot), Cale wasn't performing at an elite level on the recruiting trail or in regard to development. That may suck to hear, but it's accurate. He was not bad at either aspect of his job and I am not attacking him at all, his connection to the DFW area, in particular, helped OU tremendously, so I am not saying he didn't provide good value…he did.
Good value can be upgraded. When Venables brought in his new staff, he upgraded the majority of the position coach jobs in major fashion (Chavis/Cain yet to be determined but so far Chavis looks at least like he can reach Cains level).
OU will move on.
There will be a new WR coach…could even be an upgrade.
The money will still flow into Norman…it's what Boosters do. The only thing that will stop the money would be multiple seasons of poor performances on the field.
The former players will continue to return.
This temporary feeling will fade.
Just give it some time.
This is football…people will check their feelings at the door when that ball is set on a T and the chants in the stadium echo across Norman.