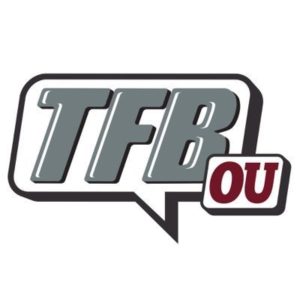 Open Post | Wednesday, April 26th
Posted on: April 26, 2023
Quick Post Game Thoughts | Spring Game 2023
– Charlie S – Posted on: April 22, 2023
Really quick as I promise not to dissect a scrimmage too intensely…
Liked:
***Liked what I saw from the defense. Thought the line played well, but I am reserving judgement on how well until I rewatch the game over the coming days as a lot of times they were lined up against a very poor OL. Either way, they looked active and playing with good leverage.
***Liked Dasan McCullough, a lot. Looked like a natural on the field, I know things were not exotic, but he was really twitchy and had a nose for the play.
***Liked Daylan Smothers and Gavin Sawchuk out of the backfield. Sawchuk showed good hands and spatial awareness and made some nice runs as well. Smothers flashed on the best run of the day. He may be young and not physically mature, but he runs hard and has good looking speed.
***Liked Jackson Arnold's poise after being fed to the wolves behind a makeshift offensive line for the first half of the game only to come back and lead a really solid job while distribuiting the ball all over the field on the final drive of the game.
***Liked Peyton Bowen getting his hands on the ball and hauling in an interception.
***Liked the physicality I saw from Reggie Pearson and Key Lawrence. Both were flying to the ball.
Didn't like:
***Didn't like Dillon Gabriels accuracy. Dude knows what he's doing, and it was only the spring game, but he needs to be cleaner than that.
***Didn't like Jayden Gibsons day. Not gonna bash on the kid, but 2 opportunites and two clear drops. One was a poor throw by Gabriel, but he could have caught it. The last one was just not being able to shine while under the bright lights as he let Jackson Arnolds perfect pass (an a tremendous athletic play) hit him in the hands and fall to the ground.
***Didn't like the second OL unit…and while thats not their fault as OU is missing 3 key pieces, it does show you that avoiding injuries is half the battle here.
***Didn't like seeing a couple busts in coverage on RB routes and TE routes.
A few additional likes:
***Liked what I saw from Kip Lewis and Kobie. Kanek looked solid. Didn't really notice Stuts.
***Liked what I saw from Bothroyd and Trace Ford. Thought Ethan Downs was working hard.
***Liked what I saw from Jasiah Wagoner and Makari Vickers.
***Liked Gavin Freemans day. He will replace Drake nicely in time.
We will get more in depth next week, but overall, everyone looks like they came out healthy and it was fun seeing the squad out there in front of fans!
---
Transfer Visitor Notes | Saturday Night
– Charlie S – Posted on: April 22, 2023
The Sooners hosted three transfer portal visitors for the spring game and I wanted to pass along the latest on each of them.
***I touched base with San Diego State transfer OL Josh Simmons earlier this evening (6'6 305) and he had glowing reviews of his trip to this point.
Simmons said the visit has been 'an amazing experience…a very jaw-dropping experience that I'll never forget'.
He went on to say he could see the need and fit for him in Norman and had some high praise for Sooners OL Coach Bill Bedenbaugh. Simmons said "Coach B has produced the best offensive linemen in the NFL today". He added, "Not just getting them to the NFL, but turning them into the best in the NFL…Creed, Orlando, etc…not to mention the culture and people that are behind you there, just amazing".
Simmons is considering taking another visit or two before he makes a decision, but I think the best way I can phrase this one is…OU is in as good of a spot as they want to be right now and I think the door is open for them to close when/if they want to.
***Super K touched base with a source close to Texas transfer WR Brenen Thompson.
Source tells K that "Brenen loves it". Thompson was very impressed with Brent Venables and came away believing he is a players coach. Source said Thompson feels he is honest and loves the offense. Thats important coming off of his experience at Texas.
K was told that Thompson loves coach Emmett Jones. Heavy emphasis on Jones there.
Source said TCU and TTU are pushing for visits and it would not be shocking to see Thompson make his way to Lubbock at the very least. Right now, source said Thompson would like to possibly take a couple weeks to make his final decision, but that timeline could always change as OU is definitely not shy about the fact they are looking for some help.
***Lastly, I touched base with a source around App State transfer OL Troy Everett.
Source said Everett "was blown away by everything about Oklahoma". Source went on to say that seeing all the returning players "The great ones that were there…they were all great…that was the most impressive part".
Coach B has made a huge impression according to the source, so much so that this is one I would keep an eye on very closely over the next few days.
---
Visit Notes | Post Spring Game | Good Time Had by All
– Charlie S – Posted on: April 23, 2023
Hope you all are enjoying your Sunday, just wanted to pass along a couple notes after being in touch with a bunch of spring game visitors…
***First things first…a good time was had by all. I could write 10 updates which would all basically say the same thing…"The atmosphere was amazing!", "It was incredible seeing all those NFL guys and the alumni", "Felt like home, the people really make you feel wanted"…etc.
***Some are wondering "Where are all the commits?'. As I said on Friday, in chat, when I set the over-under on high school commits at 1.5 by the end of the weekend (Sunday evening)…I did not expect an avalanche of public commits and you already hit the over with Autry and Hardy (2). While the self-proclaimed social media insiders and other places were pushing the notion of 4-5-6 commits this weekend, the reality is…they will come as a result of this weekend, just not necessarily become public this weekend. This would be the place where I would normally enter the click bait GIF, but I'll let that slide. Not gonna rule out a Sunday evening announcement, but I will say, things are progressing nicely whether or not anyone goes public as the weekend comes to a close.
***So with OU picking up a commit from Jaydan Hardy…let's take a look at what a couple of other safety prospects who were in attendance had to say about their visit and see what we can glean from that…both guys were guys that I mentioned on the Recruiting | Let's Speculate | The Next Five thread from last week.
***Michael Boganowski (6'2 195) out of Junction City, Kansas made his way back to Norman with his family to take in the day's events. Michael was glad to be able to get a feel for a game day In Norman as he has yet to visit for an actual game and he noted "It was a great environment, just a taste of what it's like on gameday". Boganowski was also pleased that he had the opportunity to check out the business college which he had not yet been able to see.
He confirmed with me that he has locked in an official visit and will be back in Norman this summer. OU has done really good work here and they certainly have positioned themselves well as I believe they currently are at the top of his list.
Boganowski is being recruited by the Sooners as a safety and it is important to note that the commitment by Hardy brings a numbers game into the equation as right now we believe OU is planning on taking two safeties this class which brings me to…
***Mykel Patterson McDonald (5'11 175) made yet another visit to Norman and, as always, he gave the visit rave reviews. While he has seen just about everything one could possibly see on a visit to OU, he said something very interesting that I think you will all enjoy reading.
When I asked him what stood out to him, Mykel said "It was just really good. The environment was great, OU showed me a lot of love. I got to meet a lot of good people and hopefully future teammates". I'll let you decide what to do with that.
***So, the bottom line is… with respect to the safety room, as with Emmett Jones and the wide receiver room, it looks like OU safeties coach Brandon Hall will not have a difficult time in filling out his room in the '23 class. The question is…can he take 3, or can you work in a scenario where Boganowski is recruited as a hybrid (Safety/Cheetah) to make the numbers work?
We will have more notes in the coming days, just thought the temperature of the prospective safety room was quite interesting.
---
Update | Timeline For '24 Wide Receiver
– Charlie S – Posted on: April 23, 2023
The Sooners hosted '24 WR Zion Kearney this weekend. I touched base with him, and yes, he had a great time. He added all the usual superlatives and such.
As you know, we have had him trending to OU as I noted back on March 15th.
'The guys that OU is in very good spots with at this time are Bryant Wesco, KJ Daniels, and Zion Kearney. OU is either at the top or very near it for those guys.'
The update here is his timeline. When I asked him when he was thinking of announcing his commitment to the school of his choosing, he said…
"Pretty soon".
---
Update | '24 OL Casey Poe | Post Spring Game Visit
– Charlie S – Posted on: April 24, 2023
The Sooners hosted '24 offensive line target Casey Poe for another visit this weekend for the spring game.
Poe has been to Norman multiple times and OU recently made his top eight along with Clemson, Bama, Auburn, Baylor, Georgia, LSU and Texas Tech.
Casey was impressed with the atmosphere and noted "The environment was live! The palace was packed which was great considering it was cold and windy." He added, "OU fans didn't care and they still showed out!"
As far as what he saw during the scrimmage, Poe said "The O-Line did a good job. There were a couple mistakes in the first, but when the young guys found their groove, they were moving."
Poe is a priority target for Bill Bedenbaugh and the Sooners, but he is not a slam dunk as I got the impression after speaking with him that he is still pretty wide open on the trail. Bama has come on strong and Clemson is very involved in his recruitment.
He was very impressed with all the OL that came back for the spring game and their affinity for Bedenbaugh was not lost on him and his family.
When looking at his top school's list, I believe you can break it into two groups…OU, Bama, Clemson and Auburn in one group with Baylor, TTU, Georgia and LSU slightly behind. I do not think any of the eight are out of it at this time, so it is a pretty realistic list.
I like where OU is at right now, but they are going to have to keep the pace of his recruitment up as Poe will likely take his sleeve of officials before making a final decision. I do expect OU to get an official and they will have additional opportunities to lock him up.
---
Recruiting Updates | Taylor Tatum Visit & Zion Kearney
– Super K – Posted on: April 25, 2023
***As you know, this past weekend, the Sooners hosted 2024 TX RB, Caden Durham (Duncanville). But another 2024 RB to keep an eye on is Longview's Taylor Tatum.
I am told that Tatum has scheduled his Sooners official visit for June and it sounds like this will be yet another offensive battle with Lincoln Riley and company.
***Also, I know Charlie has covered this but did want to pass along what I've been hearing on the Zion Kearney from my sources.
I am told that the sources are feeling good about where they stand with Kearney. These days, anytime TAMU is involved, I have a hard time being particularly confident in OU. NIL has changed some things and we saw what happened last year with David Hicks.
But the staff does seem to feel good about Kearney so barring some last-minute shenanigans, I'm falling in line with a trending pick towards the Sooners here, as well.
I have to say, if Jones can pull this one off, he will be ahead of where I expected him to be.
---
Update | '24 OL Jason Zandamela
– Charlie S – Posted on: April 25, 2023
The Sooners hosted '24 OL Jason Zandamela (6'3 285) out of Clearwater, Florida, for an unofficial visit last weekend for the spring game.
Zandamela really enjoyed himself and cutting to the chase, he told me he plans on being back in Norman on June 9th for an official visit.
He was really impressed by the atmosphere and the environment. Zandamela said, "The visit was fantastic. There are so many great people there that care about OU from the fans to the alums". He continued by saying "They are so passionate about the program, the entire visit far exceeded my expectations."
Zandamela holds a ton of offers from major programs around the country. After speaking with him I got the sense that Florida State is a major contender but the Sooners made some gains this weekend as they opened his eyes and made a massive impression on him. All the returning offensive linemen that were in town were not lost on him and he noted the pedigree of players that Bedenbaugh has produced.
One to keep notice of particularly if the official visit comes off as scheduled.