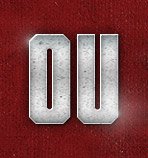 Open Post | Wednesday, April 19th
Posted on: April 19, 2017
– Alston Orji: This past weekend, 2018 Sooners linebacker offer, Alston Orji (Rockwall, TX), took a return trip to OU. Alston's younger brother, Anfernee, who is a 2019 LB/DB also made the trip. Anfernee has picked up recent offers from Baylor and Vanderbilt. The Sooner staff let the Orji family know that they will be by this spring to evaluate Anfernee.
I spoke with Alston's father. The Orji's have been to OU on multiple occasions and have a good relationship with coach Kish and the OU staff already so there wasn't anything about the visit that seemed to stand out, which isn't a bad thing. Orji's father said the visit went well and it was really more about continuing to build on that already established relationship between OU and their family.
Alston's father also tells me that they are narrowing their list and Alston could release a top list in short order. That list may be followed shortly thereafter by a commitment. OU, Texas and Texas A&M are schools that will likely make that top cut. I will say that, the alumni base of TAMU and Texas could put them a little ahead of OU right now despite the strong relationship the Orji's have with the OU staff.
I also asked if Alston and Anfernee plan on going to the same schools and Alston's father said, "Not sure. I was thinking that way before but not anymore. Great if it turns out that way but it should not be the overriding factor in their decision".
I will say though, Vanderbilt is a school to watch for the brothers. Although they may not be married to the idea of going to the same school, the Orji's are an academics first family and Vanderbilt seems to have caught their eye. – (Super K)
– Xavier Benson: A guy I'd like to see Oklahoma stop by and visit their spring for a full evaluation is Texarkana LB, Xavier Benson.
He's a guy who is starting to pick up some mid-major offers but has some fantastic linebacker film…
– Tavion Thomas: As we previously reported, the Sooners are on the hunt for a second running back prospect in this class. Earlier this week they offered an Ohio area running back that I'm told OU has had their eye on for a bit. The Sooners extended an offer to Tavion Thomas (Dayton, OH). Thomas is a monster size back at 6'2 227 lbs.
I haven't had a chance to speak to Thomas yet but I spoke to a source close to Ohio State and I am told that Thomas' offer to the Buckeyes is a committable one. The Buckeyes already have two running backs committed but my source tells me that Jaelen Gill was offered as an offensive ATH (slot, h-back, RB) so they still have room for Thomas. – (Super K)
– Mario Goodrich: The Sooners also offered 2018 DB, Mario Goodrich (Lee's Summit, MO). Goodrich was at the recent Dallas Under Armour camp and I'm told he put on quite a show. A friend who organizes the camp told me he looked like a future first rounder. Cut on the tape and he clearly has the ball skills and instincts Oklahoma wants in their secondary.
Goodrich recently visited Nebraska and most seem to think he's heading that direction. We are checking to find out if Goodrich will visit OU. If he does, I think the Sooners certainly have a chance. Not many schools do a better job on visits than Oklahoma. Goodrich is a guy I'd expect them to really push for. He's everything they want in a cornerback. – (Super K)