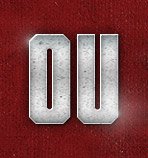 Open Post | Wednesday, April 12th
Posted on: April 12, 2017
– Vernon Jackson: I was able to confirm with 2018 ATH/RB, Vernon Jackson (Boling, TX) that he did indeed make a return trip to Norman this past weekend for the Sooners spring game.
As I mentioned on Monday, Jackson was offered by the Sooners as a running back (though he could end up an H-Back) and the Sooners are looking to take two running backs in this class.
Jackson released his top five earlier this week which included: OU, Bama, TAMU, TCU and Baylor.
Here's where it get's interesting though. A source tells me that Jackson likely has three current favorites which are Oklahoma, TCU and TAMU. Jackson himself let me know that every school is recruiting him as a defensive player except for OU and Bama who are recruiting him as a running back which is, apparently, where he would prefer to play.
So, putting all that together, things look pretty good for the Sooners. I asked Jackson if he has a commitment date and he said he does not. But knowing how well OU recruits on the offensive side one would have to think that if he wants a spot at OU a decision would have to come fairly soon.  – (Super K)
– Darrell Simpson: I spoke with the father of 2018 OT, Darrell Simpson (Justin, TX) yesterday and he tells me that Simpson plans to release his list of top schools this Friday.
The Sooners will no doubt make the cut and it's hard to imagine any school is higher on his list than the Sooners.
Having said that, Simpson's father says they do not yet have a commitment date set and would not indicate how soon or late a decision could come. But a top list release can often be a players way of signaling that they are starting to look at a commitment timeline. – (Super K)
– Grayson Boomer: The Sooners coaching staff has frequented Collinsville, Oklahoma for several years, thanks to 2017 signee and early enrollee Levi Draper. So, it comes as no surprise that 2019 TE/DE Grayson Boomer caught their eye. Boomer is already a massive 6'5 230 lbs and has great feet. Boomer has long been a fan of current OU tight end Mark Andrews, so when the Sooners staff asked him to FaceTime and threw out the offer, he was beyond ecstatic.
Having known Boomer for a while, it's clear the OU offer was one he has coveted for quite some time. It's still early in his process but Boomer does have a ton of connections to Oklahoma.
Having said that, Boomer is being recruited by a number of schools including his parents alma mater, OSU. Boomer is close to the Draper family though and he says, "Levi is already in my ear, but in the end I just have to go with the best place I think fits me."
Grayson was unable to make it to Red/White game last Saturday due to prior commitment of going to Tulsa scrimmage, where his brother is signed to play QB. Boomer did inform me that he plans on making an unofficial to OU this week and it is looking like Saturday will be the day that the visit happens. This will be the first visit that Boomer has made since being offered by OU. Boomer visited OSU and Arkansas last week and came away really liking the Hogs. – (Brandon)
– Malik Vann: Another player who released his top list almost immediately after a visit to Norman is 2018 DE, Malik Vann (Fairfield, OH). Vann's final six schools include Alabama, Oklahoma, Cincinnati, Wisconsin, Michigan State and Tennessee.
TOP 6❕ #RollTide 🐘#CinCityPride ⚫️🔴#GoGreen ✅#BoomerSooner ⭕️#GoVols 🍊#OnWisconsin 🔴⚪️ pic.twitter.com/muQ9DTciUy

— Malik Vann❕ (@MalikVann7) April 12, 2017
We'll try to catch up with Vann later this week but it looks like he enjoyed the visit this weekend…
One of the best visits I've ever had here in Norman! I'll definitely be back here! #SoonerNation has caught my attention ❕#BoomerSooner ⚪️🔴 pic.twitter.com/H1t3G9yWF5

— Malik Vann❕ (@MalikVann7) April 8, 2017