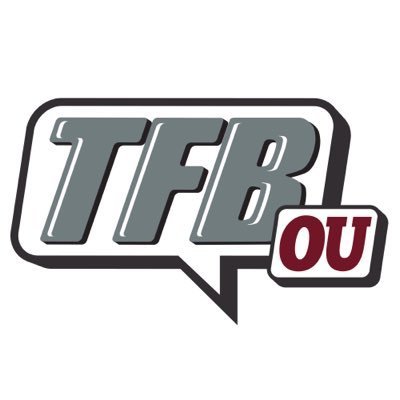 Open Post | Wednesday, April 11th
Posted on: April 11, 2018
– Marcus Hicks: The fact that 2019 Wichita (KS) Northwest HS defensive lineman, Marcus Hicks, and his family make trips to Norman so frequently is a very good thing. But there is something, or rather someone that makes those trips to OU "special" according to Hicks' father, Kelvin.
"Lincoln Riley".
According to Kelvin, Coach Riley makes the trips special because he and Marcus' relationship with coach Riley is "special".
"Riley is very relatable. As a matter of fact, he is so relatable that sometimes you forget that he is recruiting your son when you get to talking with him."
Kelvin didn't stop there, "It seems like you're just hanging out with an old buddy and joking around with each other."
Apparently, Kelvin and coach Riley rib on each other like old friends. So, the comfort level appears to go both ways, "He tells me that, the way he speaks with me is different and that wouldn't happen with other dads. You know, the ragging on each other part."
But, Kelvin said that it isn't all fun and games when they are visiting and speaking with Riley.  After all, in the end the Hicks' family is looking for the best fit for their son, somewhere he can be successful on an off the field.
Kelvin said when it's time to get serious, "we look each other in the eye and have recruiting talks." That combination of levity and candor is something Hicks says he has with very few coaches, "I don't get like that with many. It's mainly the Riley, Frost and Harbaughs of the world that I feel most comfortable around."
That comfortability is all well and good, but ultimately it's about trust when you are sending your kid off to college. I asked Kelvin about trust and what he looks for in a college coach, "I'm looking for a coach that genuinely loves Marcus off the field as much as they do on the field."
I asked if he felt that way about the Sooners head man as well, "I do. He has an open door policy. My son will become a man in college, so his influences, while there, will be significant."
That, as Kelvin calls it, "mutual respect" has landed Oklahoma in a tight recruiting battle with several schools. Marcus will be returning to Norman on July 28th for the annual ChampU BBQ. They are looking forward to it, as it will be Marcus second time attending, "that event is awesome. It was such a blast last year."
In the mean time, Marcus will be at Oklahoma State spring game on April 28th. Hicks has also set up two official visits, so far. Notre Dame on September 8th when the Irish play Michigan and Nebraska on September 15th.
I would fully expect Oklahoma to get an official and be announced at a later date. – (Brandon)
---
– 2019 Sooners Cali DB target, Isaiah Rutherford (Carmichael, CA) has been wanting to visit Oklahoma and he will finally get the chance.
Last Friday, Rutherford let us know that he plans to be at this weekend's Spring Game.
Good news for #OU fans. Star 2019 Cali DB, Isaiah Rutherford (@zay_rutherford) will visit the #Sooners next week for the Spring Game. Will have more details up on the site, shortly.

— Super K (@SuperK_TFB) April 6, 2018
Of note is that Rutherford tells me this visit will be an unofficial visit rather than an official. That's obviously important because if things go well, a return visit will be likely.
Rutherford's father played at Cal. So, they're likely the biggest threat. OU having a chance to get him on campus for the spring game and an actual game will allow Isaiah to see just how big football is in Norman. – (Super K)
---
– Kyler Murray and Baseball: I haven't followed baseball since I was a kid chasing after baseball cards like it was the stock market. And I certainly don't know much of anything about the draft. But I know Kyler Murray is a 4.3 40 athlete who seems to be playing really well right now, despite never having solely focused on baseball.
A question that has started to arise from folks I know that are well connected is whether Murray would leave if he were to get drafted high enough.
I've spoken to a couple sources about this who are not only connected on the football side but also understand the baseball side of things. I'll simply pass along what I've heard. If anyone is a baseball expert, I apologize in advance for any missteps!
Firstly, I'm told that Kyler knows his money is in the MLB. I'm also told that he absolutely loves football. But if the money is right, the consideration to leave would be there.
One person I spoke to said that there is a good chance that some team out there will see him as worth the take as a first rounder (not top 5 though which is where the "have to leave" money is). What this person told me is that a likely scenario (and I'll admit again, I don't know anything about this process) is that if someone wanted him early they could offer him a signing bonus and allow him to stay another year at OU. Apparently, this would be done to lock him in, again, assuming someone would be willing to take him that high.
To bottom line this, a source I spoke with seems to think that OU will only have him for one year. But that is this person's opinion, albeit informed. – (Super K)
---
– Fast Five: We have additional team and practice notes on the Donor Board. Here are five which we thihnk you will enjoy!
Haven't dug around a ton on practice update with the Spring Game approaching,  but I'll add these quick-hitters from the weekend:
*Bookie had yet another INT
*Bledsoe was the name I heard from the indoor scrimmage. Apparently he had a great day and is having a great spring, in general.
*Was told Hollywood and AD Miller had two catches (30+ yards). Was told Hollywood actually scored twice. He's also having a great spring. It's like clock work with these explosive JUCO WRs at OU. They come in, make an impact but then after their first year…they really find their groove and become serious problems for other teams.
*As far as AD Miller, what people think depends on who you ask. He's having a good spring but once source I spoke to said, they'll believe it when it shows up in live game situations. He certainly seems like the kind of player that should be a force. He's 6'3, intelligent and runs a sub 4.4. But, again, he's going to have to show it on the field in the fall.
*In terms of who is getting the most praise at JACK/WDE, it's Mark Jackson. I think they'll continue to compete but he's the guy who I'm told is the favorite inside the building, at the moment. You've got guys like Gumbs and Redmond who have the upside but Jackson seems to be putting it all together on a more consistent basis right now. – (Super K)
---
– As Super K first reported, Notre Dame starting defensive lineman, Jay Hayes announced that he will graduate this May and transfer. Hayes has received his release. As a graduate transfer, he will be immediately eligible in the fall.
I was able to catch up with Jay shortly after K broke that news.
This situation is moving along quite rapidly as Hayes, who announced his intentions to seek the grad transfer just four days ago, told me that he will be taking an official visit to Norman this Friday and will be in town for the entire spring game weekend.
Something that also would appear to be very appealing to Jay is his familiarity with the staff. When I asked Jay about his lead recruiter, he said "Coach Thibbs and Coach Riley are hitting me up, and of course Coach Cooks and Coach Diaco who I knew from back in the day when they were recruiting me to Notre Dame. I know them from back then."
I asked Jay, aside from the familiarity of the coaching staff, what else makes OU an attractive possible destination for him. He said, "Looking from the outside in, it's OU. They're a winning program, they consistently go to the playoffs, that's attractive to me."
When I asked him about his timeframe for making a decision, he replied "I want to have this all done by the time I graduate in May so I can be ready to go with my new school. I want to be able to get the playbook, get in the groove, and be ready to go for summer camp."
As for other potential destinations, Hayes said, "I'm looking at Georgia, Texas A&M, and Alabama. Nothing is set up yet, but those are the schools that have shown interest and I also have interest in. I'm still open to other opportunities; right now, nothing is set."
The Sooners certainly wasted little time in getting in contact with Hayes and setting up this visit. That speaks volumes, in my opinion, about how aggressive Lincoln Riley and his staff are when they see something that they want. We will be checking in with Jay as his visit unfolds and hopefully we will be able to bring you a full recap following the trip. – (Charlie)
---
– If you have Twitter, then you definitely saw Lincoln Riley's tweet last night.
Oh wow…this weekend keeps getting better👀

Sooner Nation:
I don't know if you're ready for whats coming👀

We'll see….

— Lincoln Riley (@LincolnRiley) April 11, 2018
If you have followed the hints we have thrown out about the possible commits during the spring game weekend, you should be pretty clued in.
With this tweet, Riley just hinted about two of the three commits we have said were possible this weekend.
Just know this weekend is going to be huge for the Sooners. Riley and company are killing it on recruiting trail. – (Brandon)
---
– Ya'll are most likely already aware as his name has been on our visitors list, but I caught up with 2019 Conroe, TX Oak Ridge OT Tyler Johnson's mother earlier today and she did confirm that they will be taking an official visit to OU this weekend for the Spring Game.
Tyler will come up with his mother and father on Friday and fly back home on Sunday.
This is obviously big news for the Sooners as it is his first official visit after having just visited Texas this past Saturday. Tyler and his parents have already been to Norman multiple times so this weekend will give them another chance to roll out the red carpet and try to blow the Johnson's away.
OU Junior day was a success‼️ #BoomerSooner pic.twitter.com/d27wRIihOC

— Tyler Johnson (@TylerJohnson_74) February 19, 2018
With the weekend Lincoln Riley and co. sound to have planned it's definitely not out of the realm of possibility that could happen.
Mrs. Johnson did mentioned that they will be looking to take an official to Texas soon and after this visit to Oklahoma will look to talk things over as a family about their visit plans moving forward. – (Alex)
---
– Not Your Basic Spring Game: In the past Oklahoma's annual spring football game has been a big deal. With thousands of fans filing into Memorial stadium and watching the offense and defense go through a glorified scrimmage, it made for a nice outing.
Nice, but basic.
Basic is no longer acceptable at Oklahoma. Under coach Lincoln Riley the Red and White Spring game is on the way to becoming an event if he has anything to say about it.
"It's created a little buzz throughout the building," Riley said Tuesday after practice. "They are starting to talk smack back and forth. They definitely want to win. So, they are pretty excited about the competitive nature of it. It will be exciting for our fans. It's not a complicated scoring system for our fans. They can follow it just like they would in a game. Get some of the exciting situations and competitive situations that you want."
Riley has brought a little star power to this year's spring game, which is at 1:15 Saturday, by having a couple of Oklahoma legends taking over on the sideline. Adrian Peterson will be coaching the White team while Trent Williams is taking over the red.
"They are pumped," Riley said. "I appreciate those guys so much.  Not just those two. We have so many coming back. For them to take the time in their busy schedule, most of these guys are getting ready to start OTAs, for them to come back, hang out with us, be involved in a lot of different ways. I think this will set up where these guys will start campaigning throughout the year to be the head coaches. That's the way we want it to be. It's getting stoked up pretty good."
Their assistant coaches include Lane Johnson and Tony Jefferson. This has got the current Sooners even more excited about getting on the field Saturday afternoon.
"It's great, honestly," Wideout CeeDee Lamb said. "I get to meet all the legends who have been through here before me. It's going to be a lot of fun. It's my first spring game and actually playing in it. I was here last year, but it's going to be better to be in it."
Riley said they would have loved to have had a draft, but because of the new limited hour's rule "you can't do fun stuff like that, which stinks." The coaches did their best to separate the teams evenly.
Lamb is part of Team Williams. His quarterbacks include Austin Kendall and Tanner Schafer.
Also on Team Williams is Charleston Rambo, Rodney Anderson, Mark Jackson, Bobby Evans, Neville Gallimore and Jalen Redmond.
Team Peterson consists of players such as Kyler Murray, Amani Bledsoe, Marquise Brown, Parnell Motley, Marquise Overton and Dru Samia and Ronnie Perkins.
"It's going to be competitive and fun," Lamb said. "It's going to be a whole lot of competitiveness going on around here. And it's going to be fun because we get to have fun with all the legends that are going to be here."
The stakes for the spring game were raised by Riley. He added a special treat for the winner and losers of the game.
"We have a little meal planned for the winners and the losers after it," Riley said. "I haven't told the players yet, so I can't tell you (media). But it's something the winners are going to be really excited about and for the losers, it's something they are not going to be excited about at all."
Other highlights of the day include the Bob Stoops statue dedication, students attempting to kick field goals to have their tuition paid for by Riley, a pre-game concert with country music star Trace Adkins and Brown taking on fans in the 50-yard dash, with a 10-yard head start.
Even though Brown has become a fan favorite, don't expect him to take it easy on anyone who steps up to the line to challenge him.
"I don't know whose idea it was," Brown said. "They just came to me one day and said that's what it is. I want to show them what the average 4.2 look like. I don't know how I'm going to do it yet."
While the scrimmage is being built to be fun for the players and fans, there is still work they Sooners want to get done. Offensively, it's chance for the two quarterbacks expected to compete for the starting job to make their first public impression on the fans since the departure of Baker Mayfield.
"It's great," tight end Grant Calcaterra said. "But they are obviously battling it out. When either one of them are in there, we're just trying to do out jobs, make the right reads, make the right plays."
But other positions also are looking to show the fans a few things.
"It's been going pretty good," Evans said. "We've been working on techniques and communicating better. Making sure we study the defense better. Generally, to us on the O-line, we treat every game the same, pretty much. So, it's really nothing new to us. But I think it's going to be fun, it's going to be electric."
NOTES:
– The spring game will be one of the Sooners biggest recruiting weekends of the year. They are expecting many of their 2019 targets and commits to be on hand. "We are hosting recruits. Some guys have guys they are showing around for the weekend," Calcaterra said. "Kind of show them how we do things here. That's kind of important for us to show those guys a good time and show them why they should come here. I know there are some guys from California coming out. I'm sure I will be around those guys."
– Riley has been impressed with how Kyler Murray has performed on the football and baseball fields. "He is doing a good job," Riley said. "I haven't gotten a chance to go watch him play yet. I will do that after spring is over. I think the whole process has been smoother for him this time. Doing it last year, it's not such a shock to his system."
– Brown likes how the OU receivers have looked during the spring. "As a whole, we've been looking good," Brown said. "Charlsteon Rambo, Ceedee, AD (Miller), and even little Jaquayin (Crawford). We've all been trying to make big plays.  I've been preaching consistency. Each practice, come out and be consistent."
– Brown also said if the Sooners were to put together a 4×100 relay team it would consist of him, Murray, Tre Brown, Crawford or AD Miller. – (Michael Kinney)