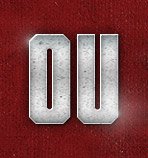 Open Post | Wedenesday, March 7th
Posted on: March 7, 2018
– Last week, Texas offered 2019 OK Preps WR, Demariyon Houston (Millwood). As you all know, Houston is teammates with Sooners 2019 target, Marcus Major. In speaking with Houston he said something that could potentially affect the Sooners, which K reported on our Texas site…
"He's like my brother. We are looking to play together like a package deal if we can make it work".
Houston was careful to say "if we can make it work" because as we all know, sometimes it doesn't. But it does sound like the idea of playing together is certainly one they are entertaining. So far both Houston and Major have visited Arkansas, TCU  and Oklahoma State together. As mentioned, they'll visit Texas in March and they'd also like to visit Notre Dame, together.
I'll add to what K said and mention that both Major and Houston have also visited OU but obviously Houston doesn't hold a Sooners offer.
I still believe the Sooners are the team to beat here, but I've said from the beginning that Major is going to take visits and it isn't a foregone conclusion.
Marcus and his the family plan to make a July commitment. I know there have been some reports that a decision could come sooner and while that is possible, per Major's father, that is not currently the plan.
When I asked if anything had changed in terms of the original commitment timeline, Marcus' father said, "No sir. We are not deciding in April. Still late July for commitment decision."
Major Sr added, "We are just trying to narrow things down before next month in order to decide on visits."
Expect Oklahoma to be one of those visits, but as they settle on dates we will update, accordingly. -(Brandon)
---
– On February 18th, the Sooners offered 2019 DB, Isaiah Rutherford (Carmichael, CA)
BLESSINGS ON BLESSINGS. Blessed to receive an offer to the University of Oklahoma ! #BoomerSooner pic.twitter.com/Ks30AvNPq3

— Isaiah Rutherford (@zay_rutherford) February 19, 2018
Soon thereafter, Brandon reported that Rutherford is planning a visit to Oklahoma this spring. Last week, I spoke with Rutherford over the phone and he re-confirmed his intention to visit and offered some insight into his background and recruitment. He even mentioned a connection he has to the Sooners.
Spoke with star 2019 Cali CB, Isaiah Rutherford (@zay_rutherford). You know a man can ball when his 1st offer is from Nick Saban which he earned at camp. Rutherford plans to visit #Sooners this spring. Will have a full write up.

— Super K (@SuperK_TFB) March 2, 2018
Football runs in Rutherford's DNA. He is the son of former Cal and NFL running back, Reynard Rutherford. Despite coming from a football pedigree, Rutherford grew up a multi-sport athlete focusing a bit more on basketball early on, "I played on the Under Armour AAU circuit and I actually played varsity basketball as a freshman".
Rutherford recently left basketball to focus on football.
His recruitment in football began with an offer straight from a man who may go down as the greatest to coach, Nick Saban. Rutherford says he camped in Tuscaloosa last July. Based on his performance in the camp, coach Saban offered Rutherford, making Alabama the first program to offer him.
A few offers later and Isaiah's father's alma mater offered, "I've been to Cal since I was a little kid. They were my fifth offer". I asked Rutherford if he felt that offer came a bit late, "a little bit but they've been showing me love. They take care of me. They want me to be their main guy and I love what they're building".
It should come as no surprise that Cal is the team to beat.
However, what must be kept in mind is that so far Rutherford has only visited Cal, USC and Alabama. The Sooners will get a chance to show the talented defensive back what they have to offer this spring.
Isaiah and his father won't be alone on the visit, though, "My uncle (father's best friend) went to OU. He's been saying, 'I'm waiting for you to get this OU offer'…I didn't even expect it and then all of a sudden it came. My uncle was the second person I told after my dad".
Isaiah says his father and his uncle will accompany him on the trip out to Norman. No date has been set just yet.
Timeline
In terms of a decision timeline, Rutherford says he doesn't really have one, "If I walk on OU's campus and I feel like it's the school for me, I'll commit. There's no timeline. It could be tomorrow. It could be signing day. It's just a matter of when I feel like it's the right school and the right time"
Currently the schools recruiting Rutherford the hardest are Alabama, Notre Dame, LSU, Cal and Oklahoma.
In terms of official visits, Rutherford says he plans to take them in the fall but that doesn't negate the possibility of committing before that. Again, according to Isaiah he will commit when it feels right.
Talent
You can't talk about talent without first talking about size and speed. Rutherford is a big cornerback at 6'1+ and per his hudl he ran a sub 11 second 100 as a sophomore. Even without the numbers, it's not hard to see the stride length and frequency when he takes off with the ball in his hand or when he's staying in phase with wide receivers.
Isaiah has pretty feet for a big corner. He's a bit high in his taxi but he has quick efficient movement with his feet and in a press alignment his feet and his hands are in rhythm. Also, love that he knows how to take a receivers route. To many times I see DBs running side by side with a receiver, like it's a track meet. It's football. Put your body on the man and squeeze him. He does that well. It keeps him connected. As such, you seem him get his hands on the ball a lot. Those who know me, know I love a player who is a multi-sport guy who plays multiple positions on the field. Rutherford does that and he does it well.
Oklahoma is really trying to recruit defensive backs with versatility. Rutherford appears to have that. I'll be in LA next month at the Adidas 7v7 tournament. I'm hoping to see Isaiah in person there and I'll report back. -(Super K)
---
– Spoke with Henry Green, the father of top 2019 OL, Kenyon Green (Humble, TX). As you know they took a trip up to Norman for the last junior day and came away very impressed. Henry said that they do plan on making a return trip up to Norman. According to Kenyon the staff is trying to get him up there for the spring game.
They have not made a decision on when they will get back up to Norman but Henry said they definitely plan to, with the spring visit being most likely. – (Super K)
– Spoke with a source close to 2019 DB, Dax Hill (Tulsa Washington) who gave me some additional insight into where things currently stand with him. We had heard from sources on the OU side that it was starting to narrow down to a battle between Oklahoma and LSU.
Based on what I was told by a source close to Hill it sounds like OU and LSU are indeed in the mix but Michigan and even Ohio State are also in that group of top schools he's considering. When it comes to Oklahoma State, we've long noted that Dax is interested in forging his own path. I'm not ready to say Oklahoma State is out of the picture but according to the source I spoke with, things didn't sound good for Oklahoma State…at all.
Dax Hill's teammate, 2019 CB DeMarco Jones recently committed to Oklahoma State. But it sounds like Hill may have one of his best friends possibly ending up in Norman…
Oklahoma recently offered Hill's teammate, 2020 WR Javian Hester and the word is that Oklahoma is Hester's dream school.
---
-2019 OLB/DE, Rian Davis has seen his recruitment explode as of late. Davis currently lives in Florida but he was living in TX with his uncle this past year. He goes back and forth.
Davis attended the Sooners junior day but didn't walk away with an offer.
Texas along with a host of other schools have recently offered Davis. I was talking to him about his Texas offer and asked him if Oklahoma had been in touch since the junior day visit.
His response surprised me. Davis said he has not hear from his recruiter, Mike Stoops, since the junior day.
Not sure what to make of this. I'm wondering if perhaps Oklahoma has an OLB that they feel very good about right now. We will do some checking on it. -(Super K)
---
– I was able to catch up with 2020 Mesquite, TX Poteet RB Seth McGowan Sunday to talk about the unofficial visit he took to Oklahoma this past Saturday with his Father. For those that don't know, the Sooners offered the 5'11" & 195-pound ball carrier at the beginning of last month.
After a great talk with @CoachJ_Boulware and @LincolnRiley I am very excited to announce that I've received an offer from Oklahoma University! #BoomerSooner ⭕ pic.twitter.com/oZZfATduhk

— Seth McGowan?™ (@Sjmcg_28) February 3, 2018
Background:
Throughout the early portion of his recruiting process, McGowan had already received offers from programs like Arkansas, Baylor, Colorado, Nebraska and Oklahoma State among others. However, according to McGowan, he and his family have grown up fans of the Oklahoma program.
"My dad along with the rest of my family just came up as Sooners fans," McGowan stated. "Watching the end of the Bob Stoops era and seeing the elite level he had them playing at was something that played a part in me being a fan."
Visit Recap:
This was McGowan's first visit to Norman which gave him the time to tour the facilities and speak with RB's Coach Jay Boulware along with others. From the sounds of it, the conversation on the tour wasn't about how impressive the facilities are.
"He (Boulware) wasn't concerned with talking to me about the aesthetic features or technological advances of the upgrades to the facilities really.  He was speaking more about the integrity of the people you will be around and the overall character of the academic advisors (and others) of the program," he explained.
McGowan visiting this past weekend seemed to raise some questions with some about Oklahoma's plans at the Running Back position for the 2020 class since they already have Jase McClellan out of Aledo, TX committed at this point. As you might expect, McGowan was informed that the plan is to take two running backs in this class.  Don't expect McGowan to make a commitment anytime soon as committing early is not something he is considering due to wanting to take his time to learn all he can about his options before making one of the biggest decisions of his life.
Speaking of learning, McGowan informed me that he currently has a 3.9 GPA and is in the Top 5 of his class currently. Academics is something he takes really seriously. His work ethic isn't something you hear everyday either, as McGowan let me know he wakes up at 4:00 am every day and works out. Then he goes to school, works out again followed by another workout after school. The fear of failing and the will to succeed is something that really drives him and is something that really stood out to me as he was describing how hard he works.
While in Norman, McGowan let me know he did get the time to spend some one on one time with Lincoln Riley who had his Dad impressed with all the trophies and Championship rings. The time spent with the head coach also gave them the time to discuss what Riley sees in the RB position at Oklahoma.
"He was just talking to me about how they are always going to have running backs at OU. They like for their backs to be versatile, that can catch the ball out of the backfield," McGowan said.
Moving Forward: 
This upcoming season McGowan said he will be lined up not only at RB but will also get work in the slot so he can continue to improve on catching the ball.
With a long way to go for him, McGowan indicated that along with Oklahoma, programs like Arkansas, Baylor, Colorado, Mississippi State and Oklahoma State are also recruiting him pretty hard. With that said, after that visit to Norman, he let it be known that Oklahoma definitely sits really high on his list going forward. -(Alex)