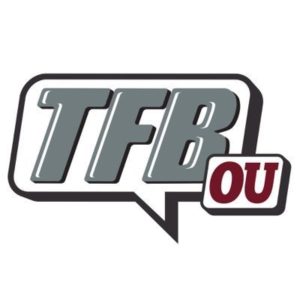 Open Post | Tuesday, September 27th
Posted on: September 27, 2022
Quick Postgame Thoughts | Kansas State
– Charlie S – Posted on: September 24, 2022
Kansas State defeats the Sooners by a score of 41-34
***The Sooners took one on the chin…they looked out of synch, they were undisciplined both in regard to penalties as well as assignments on both sides of the ball.
***OU came in as 13 point favorites following their win against Nebraska and Kansas States' loss against Tulane. Earlier this week Super K posted sourced notes on Kansas State which was meant to serve as a bit of a governor on the expectations for the Kansas State game.
***K noted that KSU spent the last 2 weeks preparing for OU instead of focusing on Tulane and that post rings true tonight…
'I know some of you probably guessed that KSU may have been looking ahead to the OU game.
I was able to confirm via a source very close to the program that simply put, Kansas State was not prepared for Tulane.
So, for those of you who guessed that KSU decided to get an extra week of prep for OU, you're probably right.
As such, you should expect a much better KSU team than the one they fielded against Tulane.
If the front seven is as advertised, the Wildcats should give OU's run game and pass pro their best test so far and perhaps one of their best tests, this season.
As coach Lebby said in the presser, things are rarely as good or as bad as they may seem.
The first two weeks, there were a number of folks saying OU wasn't very good.
Now, like clockwork, some want to anoint OU a playoff team.
I said well before the season, this team has a chance to be good. But there is going to be a growing process and part of that process is playing each game one at a time.
This will be a good next test for OU especially because it appears they are going to be exceptionally prepared for OU.'
***Tonight, the Sooners looked like the ones who were looking past an opponent.
***Nothing was working in synch for the Sooners tonight…they had 11 penalties. That is unacceptable.
***The OU offense still put up 550 yards on what was supposed to be a good defense…the problem is the OU defense didn't show up. Felt eerily similar to the past few years.
***Offensively, Dillon Gabriel had an off night as he missed some throws that took points off the board and also took important first downs off the chains. He was bad, but the play calling didn't help as Jeff Lebby went away from the run at times when it looked like KSU could not stop the OU offense.
***The offensive false start penalties killed momentum and kept getting the Sooners behind the chains. That is simply unfathomable at this stage, yet, here we are.
***The defense just could not find their groove consistently. They would have their moments, but the missed tackles and horrific, I mean absolutely BRUTAL angles caught up with them. Adrian Martinez looked like a Heisman contender and he is no such thing.
***The game can be summed up on Kansas States last scoring drive. OU had them in 3rd and 16…and Adrian Martinez ripped off a 50 plus yard run which was created by missed tackles and poor angles. Characteristics that are not typical of a Brent Venables defense.
***We all saw the warts, we all saw the issues and we all saw that OU was not the team that many people thought they were after the Nebraska game. At least not yet. But as we have been saying, it is never as good as you think it is, nor is it as bad as you think it is.
***In a nutshell, this team still has a lot of learning and developing to do. It will take patience, much like it has taken in the recruiting arena.
***This game will have to serve as a learning experience and a large part of this loss falls on the defensive performance, and I don't think there is a better coach in the country to be charged with fixing a defense. Venables has fixed defenses every place he has been, and he will fix this OU defense. It just will take some patience.
***I know it sucks, you never want to lose a game, but I encourage you all not to go too far over the 'We suck' ledge just as we urged everyone not to go over the 'We're awesome' ledge. Right now, know that Brent Venables is not going to accept this performance and he will do whatever it is that he feels necessary to change the performance of the team.
---
Sourced Update | '23 DB Peyton Bowen
– Charlie S – Posted on: September 24, 2022
Spoke to a source last night in regard to Sooners '23 DB target and current Notre Dame commit Peyton Bowen.
While Bowen is 'committed' to Notre Dame, this recruitment still feels more like an OU vs Texas A&M battle than anything else.
***As you know, last week, Bowen visited the Texas A&M vs Miami game and heading into the visit, we got some info that took me a bit by surprise as I had not been buying the A&M angle at all. Source told us that Texas A&M had really ramped up their 'NIL' offer and they were making an aggressive move. Source HERE indicated that if Aggie put on a good performance, it may swing things with Bowen their way.
'I never really bought the A&M angle in the Bowen equation, but right now, it is something to keep an eye on.
We continue to hear that the "NIL" pitch is strong and is resonating.
Again, if all things were equal, this would end up with Bowen flipping from Notre Dame to the Sooners, but right now, some things are not equal and that adds a different element to the equation.
Based on what we've heard from our sources, TAMU does need to show Bowen some life on the field. If they beat Miami tonight, that win coupled with the "NIL" stuff could swing things in TAMU's direction.'
I am here to tell you that…the source I spoke to last night is not buying that at all.
In fact, the source I spoke with last night doubled down on the belief I held prior to last week that Texas A&M is likely the 3rd wheel in this equation and the decision is still likely coming down to sticking with ND or flipping to OU and they lean heavily towards it working out in OU's favor.
Source said 'I wouldn't be surprised to see an announcement shortly after DJ Hicks makes his announcement'.
So…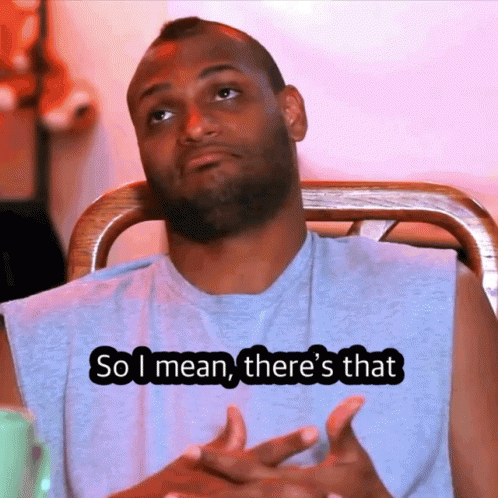 ---
Sunday Brunch | The Morning After
– Charlie S – Posted on: September 25, 2022
The Sooners lost a ball game last night.
It happens, that's why they play the games.
One of the best parts about college football is the unpredictability of it. It's the nature of the beast and there are upsets every week.
What is likely most frustrating about last night's loss is that it came to an inferior opponent who has now won 3 of the last 4 games against OU.
Last night, vibes of seasons passed crept in.
Brent Venables arrival back in Norman signified a potential return to the days where OU beat the programs they were supposed to beat on a regular basis instead of losing games to inferior programs as they have been doing in recent years.
You can go back to the 2016 Houston loss that a Baker Mayfield led team took and follow that up with an alarming rate of losses to the Kansas State's and Iowa State's of the world. Throw in close calls against the Tulane's and Kansas' of the world and the return of Venables was welcomed by the fan base.
OU lost those games because they were outcoached. Not out-talented. The Sooners did and still do, have the most talented roster, on paper, in the conference.
Oklahoma is a program that should never be in the position to lose 3 out of 4 games to Kansas State. Period.
But here we are.
Last night the team OU put on the field looked eerily similar to the team OU ran out there last year. The same team that lost games to Baylor and Oklahoma State to close the year after escaping teams like Tulane, West Virginia, Nebraska, and Kansas.
Every year in college football, there is a roster turnover. You have guys leave and new young guys enter the program. With the advent of the NCAA Transfer Portal, there is even more turnover than there used to be.
The Sooners not only had the typical player attrition, but they also had a full scale coaching turnover.
The new staff came in November and December and pieced together a very good recruiting class which they signed in February.
They brought in a new strength and conditioning coach and the current players have been working under him for all of 10 months.
They are still installing new schemes on both offense and defense.
It's going to take some time to get this program where the staff wants to take it.
You saw glimpses on the field of what they can be as they rattled off 3 consecutive 30 point victories against teams they were supposed to beat by 30 points. That is a change you can point to as something tangible. That should not be lost on the fan base. Through the first 3 games, OU played like…well OU should play.
Last night it felt like OU was paying for the sins of the former staff. The former staff is not in Norman so to place blame on them would be ridiculous, but to point fingers at the current staff and make assumptions about how things will play out going forward is also ridiculous.
The Sooners currently do not have all the players they need or desire for the new schemes on both sides of the ball. That especially rings true on the defensive side of the ball where they were left with a pretty bare cupboard in terms of difference makers along the interior of the defensive line and depth that just does not fit the preferred scheme on the ends.
While the new staff brought in an incredible haul at the linebacker position in the 2022 class, you are currently working with youngsters who lack experience and leftover guys who may not exactly fit the requirements of the scheme. At defensive back you have a group that, while already much improved, definitely has some PTSD from the 3 years of neglect they went through.
It will take some patience for this team to play good defense consistently. There will be bumps in the road and last night the bump was a mountain that was too high for them to climb.
Brent Venables talks about 'buy in' and 'strain' and 'uncommon effort'. He is not joking. It will continue to take buy in from his players, great strain every time they are on the field, and in some cases, uncommon effort to get this defense back up off the mat.
The Sooners got exposed last night defensively. Kansas State executed better than the OU defense and they made adjustments to OU's adjustments.
I can guarantee you Brent Venables is already in the lab making more adjustments based on what he saw last night. We will see what kind of magic he and his staff can work with what they have going forward as Kansas State gave the rest of the opponents on the schedule a blueprint on how to attack OU.
It's going to be a wild ride and it will be more enjoyable for the fans if they 'buy in' and continue to believe in what Venables and his staff are doing. At times, watching the upcoming games will put some serious 'strain' on the people who love and support the program but the program needs their support. It will take an 'uncommon effort' from the program's supporters to remain engaged and supportive throughout the process.
Could the Sooners get things fixed in a hurry and rally defensively and rip off a long string of wins? Absolutely. Could the Sooners have some more games where they struggle and perhaps come out on the losing end? Of course.
But no matter what happens, whether OU finishes the regular season 11-1 or 9-3, it is going to take patience to get through it and no matter what their record is at the end of the year, they will not be the team that you will see going forward if the new staff has its way.
They are a work in progress. The end game is not this season. The end game is rebuilding a program back to the standard that they believe in. The standard for this program is never (rarely) losing to programs such as Kansas State, Houston, Iowa State and so on. The standard is being a perennial National Championship contender. I don't know that anyone among us saw OU as a legit National Championship contender prior to the season. A BIG 12 contender? Sure, but that points back to the standard…the Big 12 is full of teams that OU SHOULD beat regularly just by showing up. That is the standard.
As the Sooners prepare to move to the SEC, the goal remains to get the program back to the place where they are legitimately in the position to WIN the national championship every couple of years. Right now they are not there. Right now it will take some patience, some strain, some buy in, and an uncommon effort from everyone associated with the program to get back to that place. It won't happen overnight, but I fully believe Brent Venables is the right man to lead this program back to that standard.
---
Quick Weekend Recruiting Notes
– Charlie S – Posted on: September 26, 2022
Despite the loss, all is not lost for the Sooners as they hosted a bunch of recruits and the feedback has been positive from all the guys I have spoken with.
For those worried about OU hosting recruits during a loss, relax. Recruits and their families do not base their decisions on any singular loss and their experience and time spent with staff is all that matters.
That is not to say if a program goes on a losing streak or has consistent problems throughout a season that it cannot impact the shine on the program, but one loss does not move the needle much at all.
We will get into more detail later on but there are a couple of things I wanted to pass along.
***'23 DB Ryan Yaites, who was scheduled to make his way to Norman with his father, did not make it in. Yaites, who is committed to LSU has been a frequent visitor to Norman over the last few months despite him reaffirming his commitment status with LSU in August. However, you have to wonder if this may be the end of the line for the Sooners and Yaites as it feels like both LSU and OU are at the point where they need answers. We will see and we will be checking in on the situation in the coming days.
***'23 DB Peyton Bowen, who is committed to Notre Dame, did make it in. As you know, we listed Bowen as 'possible' due in large part to he is a possible visitor every time the Sooners have a home game. Last week I reported that a source close to his recruitment doubled down and believes that the Sooners end up getting the flip from Notre Dame and his presence at the game on Saturday night is a good sign for the Sooners.
***We also noted that the Sooners would be hosting a group of visitors from Mater Dei out in California.
Three of the group picked up offers from the Sooners this weekend. Each of the recruits are in the '25 class (2025…just wow).
'25 RB Jordan Davidson – Santa Ana, CA (Mater Dei) – 5'11 210
'25 LB Nasir Wyatt – Santa Ana, CA (Mater Dei) – 6'2 210
'25 CB Daryus Dixson – Santa Ana, CA (Mater Dei) – 6'1 180
***One other offer that was handed out was to '24 wide receiver Terry Bussey (5'10 170) out of Timpson, TX.
Bussey is a guy who both CJ and Darius refer to as the most 'Underrated 2024 in the state'. He is definitely someone we will keep an eye on and have someone out to see him in the near future.
---
Quick Hitter | One Potential Personnel Explanation
– Charlie S – Posted on: September 26, 2022
One of the most asked questions in regard to personnel use coming out of the loss against Kansas State was in regard to the disparity in snaps between Justin Broiles and Key Lawrence.
As you know, Lawrence suffered an injury earlier in the season and missed the Kent State game altogether but made it back onto the field against Nebraska and played the third most number of secondary snaps as only Billy Bowman and Woodi Washington took more snaps than him. Key had 43 snaps to Broiles' 35 snaps, but to be fair, OU was also running a lot of 6 DB stuff against Nebraska.
This week against Kansas State, Broiles had 51 snaps to 34 for Key.
Two different sources have told me that Lawrence is still dealing with a couple of lingering issues that are limiting him. I want to clarify that nobody is saying that this is the sole reason why Broiles got more snaps against KSU, but it does tend to add up when you look at it.
One source said "It's all about tolerance, the issues aren't something that will get worse by playing, but they are affecting him in practice and with some movement actions.'
I will continue to check on this situation throughout the week to see if I can get any updated info, but I just wanted to pass that along after a second source mentioned it to me this morning.
---
Anthony Evans | Post Visit Update
– Charlie S – Posted on: September 26, 2022
Touched base with Sooners '23 wide receiver commit Anthony Evans who made his way back to Norman last weekend for the first time since going public with his commitment to Oklahoma.
Evans (5'10.5) out of Converse, TX brought along his high school teammate who also happens to hold an OU offer in '23 DL Johnny Bowens (6'2 265).
Anthony, who was locked in with OU since the Party at the Palace was looking forward to getting up to his first game in Norman and the trip sounds like it did not disappoint despite the outcome of the game.
Evans said 'It felt great to see everyone for the 1st time since I announced my decision.The staff was truly excited to see me.'
He added 'The fans were incredible and a lot of them knew me as I walked out of the tunnel during pregame. They were saying welcome home and how they couldn't wait until I got there. That is a pretty special feeling.'
This was a good opportunity for Evans and the staff to get to spend additional time around each other and celebrate his commitment to the program and that will go a long way to holding off any potential suitors over the next couple of months.
He told me that he plans on making it back up to campus for a few more games. In his own words, he said 'I'm definitely making two more games'.
As for his take on Johnny Bowens, Evans said 'I'm working hard on it! It would be cool if he came and I wouldn't count us out with him!'
We will do some digging on Bowens over the coming days, but it's never a bad thing to have a friend and teammate doing work behind the scenes.
---
Position Group Progress Report | 2022 Game 4: Kansas State
– Charlie S – Posted on: September 27, 2022
Checking out how the position groups performed in the Sooners loss to Kansas State. Coming into the game, OU was a 12.5 point favorite over the Wildcats.
This will be the fourth progress report of the season and I will be including the prior games ranking for each position in their header.
Let's see how things shook out against Kansas State.
---
QB: Low 4* (last week: High 4*
Say what you want, but you don't throw for 330 yards and 4 TDs with no turnovers if you suck, or have an average day.
Not only did Gabriel put up those stats through the air, but he also added 61 yards on the ground on 7 carries.
If Gabriel has 2 throws that he missed back, this is a 5* rating and it's not really even debatable.
But he can't have them back.
Those two misses to Drake Stoops came at the worst possible times and cost the Sooners points and momentum.
Stoops was not the only guy Gabriel missed, there were a couple others (Mims comes to mind in another important situation).
He wasn't 'Average' (3*) or 'Below Average'…he was a helluva lot closer to 'Elite' but those misses hurt and yes, it is becoming a theme.
Still, I cannot bang him for what might have been, I can only go on what was, and as Brent Venables said, he played plenty well enough for OU to win the game.
RB: High 4* (Last week: High 4*)
Eric Gray ran the ball 16 times for 114 yards with a 7.1 yard per carry average against a very good Kansas State defense.
Gray has run for over a hundred yards in 3 out of the first 4 games and he has been looking better week to week. He is showing great vision and patience and he is running through and around people. Gray is one guy who has consistently lived up to the preseason talk about him.
Marcus Major had 9 carries for 37 yards for an average of 5.1 yards per carry.
Gray had 7 receptions and Major added 2 catches to their totals.
The running back room did their part in pass protection as well.
Another good day for this group.
WR: High 4* (Last week: 4*)
The wide receivers also had another solid day.
Marvin Mims led the group again with 4 catches for 87 yards and one touchdown.
Theo Wease had 3 for 75 including a long touchdown, which was great to see for him.
Jalil Farooq and Brayden Willis each added 5 catches for the Sooners with Willis scoring on 2 of his 5 receptions.
Willis was also on the field more than anyone and he was just tremendous all around.
Bumped this group up to a High 4* due to their effort and consistency as it looked like they were getting a lot of separation and were in position to help the offense matriculate down the field at every opportunity.
Really nice day for the group, but one noticeable thing is they didn't run as deep as we have seen in the past…which may not be a bad thing as you want your best on the field as much as possible.
OL: High 3* (Last week: High 4*)
The fact of the matter is the offensive line played very well…when speaking of their physical performance.
The other fact of the matter is they killed the Sooners with mental mistakes and penalties…which you just cannot have (whether the PA announcer had anything to do with it or not).
I thought the tackles played at an elite level, Mettauer had a better day than Murray inside and Andrew Raym had a rough night overall. But with all that said, they still led an offense to over 550 yards against a very stingy defense.
No matter what the reasoning is, you just cannot continually take penalties that put your offense behind the chains. I do not mind the occasional physical penalty, like an unsportsmanlike penalty for bullying someone around or a holding call when your QB is about to get killed…but the false starts and soft holding calls (holding when you didn't need to) really are unacceptable.
In regard to their play…probably a 4* to High 4*…Raym has to get his mind right and start using his physical gifts to his advantage. Everyone else was 'good' to 'great'.
DL: Low 3* (Last week: 4*)
Jalen Redmond and Isaiah Coe were flashing.
That alone brings their grade to 'slightly below average' as a low 3* which will be among the highest score on the defensive side of the ball for the position groups.
Redmond looked like a difference maker at times as there were several occasions where he beat his man so bad I thought there had to be an offsides penalty against him. But he didn't bring that consistently.
Coe was more consistent, just not quite as explosive, but still very good as it was hard for anyone to be as explosive as Redmond was on occasion.
The rest…'meh'.
You had lack of gap integrity, you had soft edges, and you had portions of the game when the Kansas State offensive line just lined up and absolutely steam rolled the OU defensive line.
The Sooners came into the game leading the country in tackles for loss…you had a running QB and a run-focused team which should lead to a lot of TFLs…the Sooners recorded 4. Just 4. And that starts up front.
LB: 1* (Last week Low 4*)
They were bad.
Really, really bad.
Both Stutsman and Ugwoegbu played their worst games of the season. For them, it is about how do you answer the bell this week because last week was a shitshow.
Bad angles, bad run fits, bad coverage…bad bad bad.
Statistically, they credited them with 25 tackles combined.
Should be a banner day if you went off the stats, but most of those tackles were reactionary tackles where the play had already been made and they were following up.
At one point, David Ugwoegbu took a bad angle on an Adrian Martinez 3rd and 12 run, caught up to him from behind, and actually pushed him forward the final 3 yards for the 1st down…just how the day went.
Bad.
Cheetah: 3* (Last week 5*)
DaShaun White wasn't bad.
He wasn't good either though.
He was…there.
White was credited with 2 pass breakups and 7 tackles, which is good. (One of the PBUs was on the receiver, IMO, as he had White beaten and just couldn't come down with the ball).
But he also was slow to react and engage on the QB run game and he was not sound when it came to rushing the passer as he allowed huge lanes by continuing to go too wide on his rush at times.
Just being there isn't what I expected from the ballyhooed 'Cheetah' position. I expected plays to be made by a playmaker…that has really yet to materialize on any consistent bases.
DB: High 2* (Last week: 4*)
Coverage wasn't terrible for the most part, but man, the run defense and tackling was gross at times.
Woodi Washington had a rough night in run defense and really struggled to tackle in the first half. I thought Jaden Davis was decent in run defense, but man, you have to get home on the pressure when you get a chance and it looked like a slow motion chase as he trailed Adrian Martinez from sideline to sideline on his few pressures.
Billy Bowman was 'solid' and largely where he was supposed to be on the night, but there is still a question as to who was the spy on the fateful 3rd and 16 conversion late in the game and we will likely never know who the 'spy' was, but it could have been him.
As for Justin Broiles and Key Lawrence…I really don't have much to add about that as Broiles is what he is and Key, according to our sources, is still dealing with some lingering issues that are having an impact on his availability.
First game in a long time without a turnover for this group. They looked very pedestrian.
ST: 3* (Last week: High 3*)
Turk was good.
Smith made his kicks.
No notable returns BY OU.
The long KO return by Kansas State was a momentum killer for OU.