Open Post | Tuesday, November 24th
Posted on: November 24, 2020
Quick Postgame Thoughts | Bedlam
– Charlie S
The Sooners went out and dominated the Cowboys on the field and on the scoreboard.
Mike Gundy is now 2-14 against big brother.
Some really quick thoughts on the game:
***The front 7 was outstanding all night and they gave the secondary some much needed cover
***At one point, OkState had 12 first downs…6 of which were granted to them by Oklahoma penalties.
***Corners gave the Pokes some opportunities, but the front 7 rarely provided enough time for them to make a connection.
***Offensively OU seemed to get lost throughout the mid second and full third quarters. Just looked like they were wandering around in the forest looking for something…they found it in the 4th.
***Gonna be a difficult game to grade for the OL as they looked so poor in the middle of the game. They actually started well, and closed well…but went AWOL in the middle.
***Rattler throws for over 300 and Rhamondre runs for over 150…they did something right. Just looking forward to unpacking the OL this week.
***Cannot say enough about the play of the front 7. Ronnie Perkins is a man possessed and Perrion Winfrey playing since the first snap was huge.
***David Ugwoegbu got the start and made one of the most athletic plays you will see from a 6'4″ LB. Dude is getting better by the week.
***Penalties were disappointing as I mentioned above, still have to work on that.
***Sooners are in a very good spot in regards to having the opportunity to defend their 5 consecutive Big 12 Championships. Pretty much win and in now (Yes I know there are some wild tie breakers where they don't get in, but I don't see that happening)
***Always good to teach little brother a lesson.
---
Quick Hitter | Bryce Foster Was in Town
– Charlie S
Oklahoma had a big time visitor at the game tonight in 2021 offensive lineman Bryce Foster.
Just touched base with him and he confirmed his visit and said "The only reason people knew about it was because of my mom blabbing".
As we have maintained, we feel like OU is in a very good spot with him. Foster will be announcing his decision during the signing period in December.
OU also had 2021 offensive lineman Remington Strickland on campus so it was nice for them to put on a big show for the coveted recruits.
Count these visits as a bonus!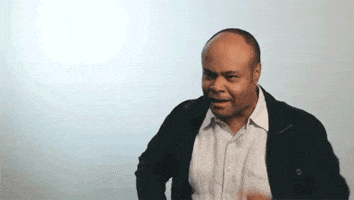 ---
Sooners Sunday Brunch | Big 12 Rankings, The Godfather, & Bedlam Factoid
– Charlie S
Let's start with my Big 12 rankings.
Remember, these are my own personal week to week rankings. This is not how I view the teams overall but by the end of the season they should matchup with my exact thoughts.
***1. Oklahoma – (5-2) Last week 2 – Schedule: @WVU, BAY – Losses: KSU, ISU – Last: Beat OkState
***2. Iowa State – (6-1) Last week 1 – Schedule: @TEX, WVU – Losses: OkState – Last: Beat KSU
***3. Texas – (4-2) Last week 4 – Schedule: @ISU, KSU, KAN– Losses: OU, TCU – Last: COVID Bye
***4. OkState – (4-2) Last week 3 – Schedule: TTU, @TCU, @BAY – Losses: TEX – Last: Lost to OU
***5. West Virginia – (4-3) Last week 6 – Schedule: OU, @ISU – Losses: OkState, TTU, TEX – Last: Bye
***6. Kansas State – (4-3) Last week 5 – Schedule: @BAY, TEX – Losses: WVU, OkState – Last: Lost to ISU
***7. TCU – (3-4) Last week 7 – Schedule: @KAN, OkState – Losses: ISU, KSU, OU, WVU – Last: Bye
***8. Texas Tech – (2-5) Last week 9 – Schedule: @OkState, KAN – Losses: TEX, KSU, ISU, OU , TCU – Last: Bye
***9. Baylor – (1-5) Last week 8 – Schedule: KSU, @OU, OkState – Losses: WVU, TEX, TCU, ISU, TTU – Last: Bye
***10. Kansas – Last week 10 – (0-6) – Schedule: TCU, TTU, TEX – Losses: Errbody – Last: COVID Bye
Thoughts:
***Iowa State looked dominant in a win against hapless Kansas State who has scored just 7 points in their last 2 games. Still, probably played their best all around game of the season.
***Oklahoma is the best team in the conference right now, and I really don't think it is close. Hopefully, they get to matchup with Iowa State in the Big 12 conference championship as I think that is the only really interesting potential matchup.
***Texas will be hard pressed to keep it competitive with Iowa State, let alone beat them and Kansas State is like a fart in the wind at this point as all their early season success has gone by the wayside.
---
One Play: 'The Godfather'
Following the game, Lincoln Riley said OU had run this play one other time during his tenure in Norman. He mentioned that the first time they ran it, it was not nearly as successful. I do not recall them ever running it, but I am sure someone will find it. If you become aware of it, let the community know in the comment section!
Note: Play was run against LSU last year and resulted in an incompletion.
---
Bedlam Factoid:
Sooners head coach Lincoln Riley has won twice as many (4) Bedlam games as Cowboys head coach Mike Gundy (2) in a quarter of the amount of Bedlam games Gundy has coached (16).
Riley is 4-0 against little brother as head coach while Gundy is 2-14 against the Sooners.
Riley has also never lost a Bedlam game while a coach in Norman. Including his time as the OC, OU is 6-0 against Oklahoma State.
---
Position Group Progress Report | Bedlam
– Charlie S
Checking out how the position groups performed in the Sooners dominant win against Oklahoma State. Coming into the game, OU was favored by seven, but the game was never in doubt as OU jumped on the Pokes early and often.
I will be including the previous weeks rankings so we can all see how the units are shaking out on a week by week basis!
Let's see how things shook out against the Cowboys!
QB: High 4* (Last week High 3*)
Spencer Rattler continues to grow into the role of QB1 at Oklahoma.
Against the Cowboys, he did exactly what was asked of him. When you have the talent that he possesses combined with the play calling of Lincoln Riley, and you do what is asked of you…chances are you are going to win the game.
Rattler finished with a stat line which read: 17 of 24 for 301 yards and 4 touchdowns with no turnovers. He also had the opening score on a 9 yard touchdown run.
Rattler did throw one ball which was a bit risky and could have been picked off, but it would have taken a phenomenal play by the Cowboy defender and the pass just went for an incompletion.
Rattler has been nails since the second half of the Texas game as James pointed out in the notebook this morning, and he has yet to really even scratch the surface of his potential.
Even with a depleted receivers room, Rattler had no issues in steering the Sooners ship to a convincing victory against what was (statistically) the best defense in the Big 12 at the time.
---
RB: High 4* (Last week High 4*)
Rhamondre Stevenson had another big game as his reintroduction tour continues.
Stevenson rushed 26 times for 141 yards on the night and his 30 yard burst from the one yard line was his longest run of the evening.
However, while the stats were pretty and look impressive, the Sooners running back room was a bit off throughout the middle of the game. I am sure the Cowboy defense played a role in this as the Sooners offense was playing a better defense then they had been playing in previous weeks and it took a minute for them to adjust to the challenge.
TJ Pledger added 7 carries for only 18 yards and Jeremiah Hall had the touchdown on 'The Godfather' but he also was not as steady on his assignments as we have become accustomed too early on as he missed a few assigments.
The emerging story in the OU RB room is freshman Swiss Army knife Mikey Henderson. Henderson had three carries for 20 yards, and he had three receptions for 61 yards and a touchdown.
Henderson is a guy you pay just a little more attention too when you are watching the game as you anticipate he is going to do something special whenever he gets the ball. At least I do.
A very solid outing for this group against a quality defense.
---
WR/TE: 4* (Last week High 3*)
For the first time in like six weeks, the wide receiver room moved off of a 'High 3*' rating and into the 4* category, and they did it while being shorthanded.
You have to feel good for Theo Wease who only had two receptions on the night, but both went for touchdowns. Remember, Theo came into the game with ZERO touchdowns on the season and had dropped a handful of previous opportunities. You have to think this will be a huge confidence boost for him going forward.
Marvin Mims made the Sportscenter highlight reel with one of his three receptions and Rhamondre Stevenson actually had the longest reception on the night coming out of the backfield.
Brayden Willis filled in for the injured Austin Stogner and contributed a key catch as well.
But let's give a shoutout to Drake Stoops who not only looked like he ran a marathon early on when the Sooners were using constant motion, but he also blocked his ass off all night. I have been on the receivers as a whole for their lack of 'OU Quality' blocking, but Stoops has obviously put some work in on that aspect of his game and really did a nice job.
Good night for this group. I counted 'zero' dropped balls.
---
OL: Low 4* (Last week High 4*)
Look…y'all aren't always going to agree with me…but the offensive line DID play an above average game against what was statistically the best defense in the conference this year.
Early on, they looked good. When OU was jumping out to a 21-0 lead, they gave Rattler plenty of time and the circumstances did not dictate a lot of run plays, so they were a bit masked in that regard.
Through the second and third quarters, there was a lot of complaining about the offensive line…and it was partially deserved. However, there were other factors contributing to the lack of success in the run game and a couple of the sacks that were forced by the OkState defense.
After the first re-watch of the game, that was not all their fault. Yes, they were a bit sluggish at times, but there were also other contributing factors such as the backs/TE's missing assignments, bad matchups (Ford on Hall/Willis was not good) and a few cases of happy feet by Rattler.
Yes, left tackle was rough, and I am often critical of Swenson, but to his credit he did settle a bit better in the second half. Still, he is not getting a pass, it was a pretty bad outing for him and I was shocked we didn't see Anton Harrison.
However, a few plays in the 'dead period' for the OU offense (2nd & 3rd quarters) were cases where the back took the wrong hole or Spencer walked into pressure. The interior and right tackle played well against a challenging opponent for the most part.
---
DL: 5* (Last week 5*)
The defensive line just continues to play at an elite level. Not even sure how many weeks in a row this is that they land in the 5* ranking, but I believe it is every game since Texas (where they were a high 4*).
In this one, Perrion Winfrey made it onto the field for snap one which was a welcomed sight which immediately provided the desired result. On the Sooners first defensive snap, Winfrey was busy beating a double team and pushing Spencer Sanders back and into the waiting hands of Ronnie Perkins.
Perkins is playing out of his mind and with him gaining all the notoriety, the consistent play of Isaiah Thomas (who is seeing more time at DT) is often overlooked. Thomas is still out there and still impacting the game in a very positive manner for OU.
Nik Bonitto had another quality night off the edge as he was credited with 6 tackles and 1.5 sacks.
I will say, after the first re-watch, once again, the quality depth showed up as Kori Roberson and Jordan Kelley gave the interior guys some nice breathers and Marcus Stipling and Brynden Walker let Perkins and Bonitto catch their breath.
Another outstanding effort for the group.
---
LB: 5* (Last Low 4*)
Yep. I'm giving it to them this week.
One change that some of you may have missed…the starting MIKE for OU was David Ugwoegbu…the starting WILL…was DaShaun White.
How long have I been calling for White to be the third LB? In this case he was the starter at WILL, but he did take some snaps at MIKE as well and was basically the guy I have wanted him to be since the beginning of the season.
Let's just take a moment to watch and enjoy this incredibly athletic play from Ugwoegbu, shall we?
It is just such a joy to watch this kid grow into the role from week to week.
Look, Asamoah still led the linebackers in tackles, Ugwoegbu made the dynamic play, and White was steady as she goes and still got the tip of the cap from the staff as a starter.
Perfect scenario for the Sooners and each of the players has to feel very encouraged and appreciated coming out of Bedlam.
If the linebackers have found their groove, and I think they have after the last two weeks, this defense is only going to continue to get better and better. Lincoln is right, I wish there were 10 more games to play because this is getting fun.
---
DB: 4* (Last week 4*)
I have to give them a 4* for the job they did against a very talented receiving corps. They did a good job for the most part.
However, I'm still not going to tell you that they played elite in any facet of the game. As a matter of fact, they actually got away with a few really bad coverages and blown assignments. The Sooners front bailed them out on more than one occasion. This goes for all the corners and safeties, including the young guys who got so much praise.
I'm also going to tell you Bookie was the best defensive back on the night. Many of you aren't going to want to believe that, but he was very, very good in coverage and in tackling. Yes, he took another dumb penalty and yes it cost OU the only touchdown they allowed and yes it is not acceptable…but it was one play and the coaches ran him back out there so I have to grade on what he did on the field.
I'm not bashing on their play, in fact, you could take this as a very good turn of events as they have a lot of room to improve even after holding a very good WR room to a very pedestrian outing. If they become more consistent and have fewer and fewer of those busts and missed assignments, the OU defense could be among the conversation of the best defenses in the country.
---
Special Teams: 3* (Last week High 2*)
Brkic was fine. 2 of 3 on field goals and made all his extra points and was fine on kickoff.
PR and KR were nothing to write home about…kinda bummed there as I thought Mims may break one.
Breaking News: Mundschau showed up and had a good night punting!