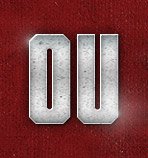 Open Post | Tuesday, May 2nd (UPDATED 3:32 pm)
Posted on: May 2, 2017
– Emmit Gooden: Oklahoma recently offered JUCO DT, Emmit Gooden (Independence CC by way of Brownsville, TN).
Gooden will be a December graduate and has emerged as a priority for the Sooners. Gooden tells me that he will visit Oklahoma this upcoming weekend. He also says that he plans to take a return visit as an official visit this upcoming season.
Gooden is originally from Tennessee but says, "[I] didn't have a favorite team, just watched dominating players like Suh and Clowney". The Vols have yet to offer but Gooden says they have been in touch. Currently Gooden holds offers from schools like Arkansas, OU, Alabama, Georgia, USC and others.
Gooden also added that while most of his family lives in Tennessee he does have some regional connections with family living in the Dallas and Houston areas.
The Sooners are recruiting Gooden as a three technique and based on his quickness and listed size, OU hasn't had many three techniques like this young man in a while. You're looking at a 6'4 305 lb defensive lineman who is working against and flat out beating offensive tackles to the edge without even really using his hands. He has potential to be a real menace. The Sooners need a truly dominant b-gap player. Gooden could be that guy. – (Super K)
– Dante Stills: Speaking of defensive linemen, let's talk about Sooners 2018 DT target, Dante Stills (Fairmont, WV). Back in late march Stills released his top six which included WVU, OU, Penn State, VA Tech, Louisville, and UNC.
Stills has yet to visit Norman and OU is obviously not a regional school like his other top schools, so the fact that the Sooners ended up in his top six is certainly positive and a testament to the work coach Thibs is putting in. Stills older brother plays for WVU so it would appear they will be the team to beat.
However, Stills let me know yesterday that he will visit OU this summer. A date has not yet been set but he says a visit is in the works. He also said that he will take an official visit to OU as well.
Stills is another big guy that can run. Like any school, OU really wants to get bigger, longer and more athletic across the defensive line. Stills and Gooden would certainly be a move in that direction. For Oklahoma to begin to be dominant again up front they're going to need to land these 6'4 300+ athletes that demonstrate the quickness to deal with tackles at the high school/JUCO level. Once you kick those type of athletes inside, their combination of length, balance and size becomes a real problem for interior O-linemen. The days of the Sooners averaging 6'1 across their front needs to give way to an average of about 6'3 or so.  – (Super K)
– UPDATE (1:11 pm): Our Andrew King is reporting that the Sooners will host 2018 QB, Tanner McKee (Corona, CA) this upcoming weekend (Friday).
McKee is a highly touted prospect with offers from all over the country. We'll have more on McKee later.
– UPDATE (3:32 pm): OU has offered 2018 CA QB Adrian Martinez.
Very excited to have received a scholarship offer from The University of Oklahoma!! #BoomerSooner ?⚪️ pic.twitter.com/mCXfPD8U2N

— Adrian Martinez (@MartinezTheQB) May 2, 2017
If you've been reading along with TFB, we mentioned last week that the Sooners had reached out to Martinez as Lincoln Riley takes steps to find a quarterback for this 2018 class. He is the former high school teammate of current OU linebacker Caleb Kelly, which does help Oklahoma. Martinez decommitted from Cal just last week, but still holds offers from all over the country. – (Lewis)