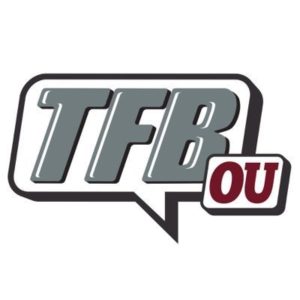 Open Post | Tuesday, May 14th
Posted on: May 14, 2019
Quick Hitters | McMillan & Groce
– Charlie S
*** Recently, 2020 Elite wide receiver Jalen McMillan posted his top four on Twitter…and to nobody's surprise, it included the Sooners.
McMillan took an unofficial to Norman earlier this year and the Sooners made a great impression on him and his mother.
As we previously noted, McMillan has already set up his official visit for the OU vs Texas Tech game in the fall.
McMillan is a high priority for the Sooners and we like where they stand in his recruitment very much right now.
---
*** This past Saturday, the Sooners extended a 2020 linebacker offer to Rodney Groce Jr. out of Pleasant Grove, Alabama.
Groce is a 6'2.5″ 240 lb linebacker who holds 20 plus offers from the likes of Bama, Auburn, LSU and Mississippi State.
Now, being from the heart of SEC territory and holding all those offers, one would think that the OU offer is too little too late…
While in the end, that may end up to be true, I did catch up with Rodney through messages and he had some good things to say about OU.
In fact, I asked him that very question (if the OU offer came too late) and he replied by saying "No sir, they aren't too late! They are definitely one of my top schools and have been for a while".
So with his stated interest, I asked him if he sees a visit to Norman in his future, Rodney told me "Yes sir, I am going to sit down with my parents so we can schedule a visit and I will have a better idea on where I would possibly fit into the defense." He added, "I am looking forward to the opportunity to sit down and talk more with the coaching staff as well."
I will remain in touch with Groce and keep you all up to date on a visit should it come to fruition, but I did want to add that he is being recruited to OU by Sooners Inside Linebacker Coach Brian Odom. Not sure if that is a clear indication at this point that they view him as an ILB, but that is the assumption I am going with until I can get some clarity from the OU side.
---
Weekend Update | Antonio Doyle Visit
– Super K
Yesterday I mentioned that 2020 LB Antonio Doyle was taking this visit to Norman to decide where OU stands and whether he would be taking an official visit to Oklahoma.
I said in yesterday's post…
"In other words, if Doyle says he's going to take an official to Oklahoma then you'll know they knocked the weekend visit out of the park. If he decides not to, then OU is likely eliminated from consideration."
Doyle already has two official visits set up for this summer, one to Missouri and one to TAMU.
So, how did this weekend go?
Doyle, texted me a bit ago and say they are just wrapping up today's visit but said the visit went better than he expected.
And what about taking an official visit?
Doyle said he will be taking an official.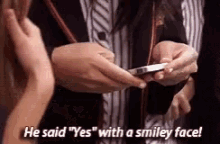 ---
Chris Steele | Decision
– Super K
The second brief Chris Steele recruiting saga is likely over. I have received additional confirmation that he is likely to stay close to home and if the USC scholarship isn't available, then, as I noted the possibility before, it will likely indeed be UCLA with Oregon having a chance if they can work on their own scholarship numbers.
Probably for the best for all parties.
---
The Latest | Sooners In Top Five For Princely Umanmielen
– Charlie S
2020 Manor, TX, Defensive Line prospect Princely Umanmielen announced his top five via Twitter last night…
The Sooners made the cut as expected.
Super K mentioned a week or so ago that according to his sources in the Manor area, it sounds like Texas and LSU were starting to separate themselves at the top but OU remains in the picture after making a nice impression on Umanmielen during an unofficial visit earlier in the spring.
Princely plans on taking his official visits before making a decision so that gives the OU some time to play catch up.
---
Let's Hear It For All The Moms!
– James Hale
This article is a snippet from James' Monday Notebook. If you would like to read the entire Notebook, please check the Donor Board!
*** We have to start with Mother's Day and how much mom's mean to all of us, but particularly to the OU Football players and all athletes that I cover every day.
*** Very rarely do I talk to a football player at OU when something big is happening for him, like signing day, graduation or signing a pro contract, that he will not bring up his mom. It's not that he doesn't respect or love his dad, but his mom is his rock and usually in most cases the person that made sure that their young one was on the right track, getting enough to eat to get big and strong, and getting to practice and to games.
*** All day long on Twitter and Facebook the tributes for mom's poured onto the internet from OU Players celebrating their life with the person that gave them life. DeDe Westbrook paid tribute to his mom but since he could not be with her on this day he took it a step further and took flowers and gave them to mother's that he didn't know, but he does know how important that they are.
*** We know how much Coach Lincoln Riley appreciates his wife Catlin, the mother of his two girls, but his own mom and the moms of all his players.
*** The most celebrated athlete and mom relationship at OU this year was the bond between OU Heisman Trophy winner Kyler Murray and his mom Missy. We all know that Kyler loves to dress and he puts a lot of thought into what he wears every day of his life, but certainly for the walk from the team bus to the locker room and his post-game press conferences.
*** "My mom is my best friend and it's her opinion that I trust more than any other option that I can get," said Murray. "I talk to my mom about everything and she helps me plan outfits for what I'm going to wear every day and throughout the season. She has been doing that with me since I was little, but it started to take off when I was in high school at Allen High.
*** "I think everybody has somebody that they can talk to and ask anything and for me, that is my mom. When it comes to what I'm wearing I will call her or if she's with me I will ask her if what I have on looks good or not. If we're shipping and I'm trying something on she's always waiting for me to give her opinion about what it looks like.
*** "My mom and I also have a tradition, or I guess you can call it that, but before I go to bed I have to know do we have a fit for Saturday. My mom has always been a big part of my life. My dad has too, but my relationship with him is different because again my mom is my best friend and I love having her in my life."
*** You can expect to see Missy and Kevin a lot over the next few years in Arizona as Kyler and his parents are already looking for a home in Arizona.
For multiple daily posts, Insider Notes, More Sourced Practice Notes, member chats with TFB staff, James Hale's Notebooks, TFB Sessions (5-minute audio talks) and much more, please check the Donor Board!