Open Post | Tuesday, March 30th
Posted on: March 30, 2021
Quick Hitter | Devon Campbell Schedules OV
– CJ Vogel
I ran into Arlington Bowie 5-star OL Devon Campbell this weekend at the True Buzz Invitational.
I'll have a full write up from my conversation with Campbell coming this week. But wanted to pass along this note.
*** Campbell said that he has an official visit to Norman scheduled for June 24-26. So far, it is the only OV he has locked in.
*** Campbell said he plans on taking all five officials and right now, Texas is the only other school for sure getting one.
*** Coach Bedenbaugh has been doing a great job in this recruitment.
---
Season Expectations
– Charlie S
First week of Spring Ball is in the books and there is excitement in the air!
That brings me to pose several questions…
.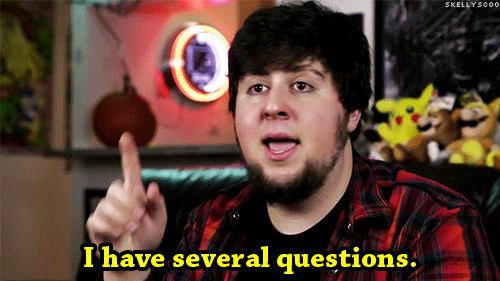 What are your expectations for the 2021 season (record-wise)?
What would you call 'acceptable'?
What would you call 'unacceptable'?
Are there any All-Americans on the Sooners roster?
---
Pick Six | Spring Practice | Sourced Notes | 3.29.21
– Super K
Below you will find six handpicked notes from Super K's write up which was posted on March 29th.
***As I said, absolutely rave reviews from multiple people this weekend on Mario Williams. It's still early but it sounds like there is some hope that Mario can emerge as a star to compliment Marvin who is becoming a monster.
***Was told that Mikey Henderson has been looking good at RB. But told that the RB room still lacks that home run threat.
***Also, last I checked over the weekend, Wanya Morris was still out. At RT, I'm told that Tyrese Robinson is actually taking some reps outside.
***As you all know, Perrion Winfrey flashed last year but his stats are going to need to really go up to make a push for a high draft stock. Am told that he does seem to be taking that next step from a guy who can be disruptive to a guy who is disruptive and finishing plays.
***Was told Jordan Mukes had yet another interception to end last week. Based on what I've heard, Mukes has had an interception in every practice.
***One source said that Mukes' interceptions aren't just bad passes that land in his hands. "He's jumping routes". Was told that he's leading the safety room in production.
If you would like to read the rest of this batch of sourced notes, please check the Donor Board.
---
Snippet from: Monday Notebook Part One | Marvelous Marvin & Billy the Kid
– James Hale
Marvelous Marvin and Billy the Kid
The surprise in camp in my opinion is that sophomore Marvin Mims (5'11, 176) is working inside, and he has been spectacular from there. However, freshman Billy Bowman (5'10, 182) has been hooking up with Mims, who has burned him a few times, but Bowman has more picks than any other DB not named Jordan Mukes during the first week, and he has not been overwhelmed in camp.
Mims and Bowman have been competing against each other all their lives, and they could not respect each other any more than they already do.
"Oh, man, me and Billy go way back," laughed Mms. "I played against him in our little league as we were growing up. He was a year younger, but he would play up. I want to say it's since about third grade I've been playing against him, and he's a huge competitor."
"He brings a lot of athleticism to both sides of the ball. Right now, he's primarily on defense, working with them, but I mean the athleticism he brings, just from playing with him from when we were little to high school, he's a great player. I can't wait to see how he progresses this spring and even into the fall."
Bowman is playing behind sophomore Jeremiah Criddell (5'11, 196) at the nickel back, and both have been batting Mims and sophomore Drake Stoops (5'9, 188) inside. I'm told Sophomore Brian Darby (6'0, 198) has been working outside, and freshman Cody Jackson (5'11, 177) has been working inside with Mims and Stoops."
Sources tell me Tight-end Austin Stogner (6'6, 255) has looked good in camp, but he only worked in two practices last week as they run maintenance on the knee that he hurt towards the end of the 2020 season. He will work in a couple and then get a day off throughout the spring.
Bowman is a natural in the secondary and such a good athlete that they think he will be a great one either at the nickel or corner. Sounds as if Criddell is doing his best work this spring, and he has made some plays this camp.
There is no question that Spencer Rattler (6'1, 210) is the starting QB, but like I pointed out in my last notebook Caleb Williams (6'1, 219) is pushing him. "
"Yeah, Caleb's a great quarterback," said Mims. "I mean, as highly talented as he was coming in, he's living up to the expectations. He's a great guy, a fun guy to talk to, play around with. I mean, he's doing everything we expect him to do, and we expect him to keep growing. So I'm really excited about him."
Mims and Rattler developed some nice chemistry last year as Mims led the squad in catches (37), receiving yards (610), and touchdowns (9).
"Really it's just the way the offense is conducted with Coach [Lincoln] Riley," said Mims. "I mean, Spencer put the ball in areas where he expected me to be, and with the route the way we have to run it, the combinations, I'd be there. It's just going out there and just doing the things that we were taught to do.
"Even with the limited amount of time we had, I mean, when we got back, we hit the ball rolling, you know, as much throwing sessions as we could get as receivers because we had a really young room last year. So yeah, that's how it happened."
Mims had a great freshman year, but we all know a player's most significant jump in terms of growth is between his freshman to sophomore year.
"I mean, Marvin's got a chance to be a really good player. I mean, he does," said Coach Lincoln Riley. "I think a lot of his will come down to that same fact of just how good can he be in the weight room, adding strength to his game, adding more explosion to his game, because he's a smart player, and he's a gifted player."
"You know, he's had a good experience at a young age, very, very versatile player. So you're excited about what you're seeing, but he's going to have to continue that growth. Some of the better receivers that we've had here, you've kind of seen that progression physically throughout their career."
Early in his career, Mims was able to separate himself from the group.
"Honestly, he made the most competitive catches in the group," said Coach Riley. "Really it was him and then probably our two guys in the tight end room, Jeremiah Hall and Brayden Willis. I mean, those three guys had the most competitive catches and made the most competitive plays consistently of anybody in the group."
"That was honestly the biggest factor for him. You know, he made the ones he was supposed to make, for the most part, and then he made several that were competitive balls, and that's a lot of times what separates elite players. Plus, he was able to pick it up mentally and kept producing, and we honestly probably should have played him even a little bit more than we did. But he did a nice job of it."
"Now, there are still several plays that he didn't make that we would fully expect him to make more of and more of as we go on, but it's certainly a good start."
A lot has been made of OU deciding to play Bowman on the defensive side of the ball, and while DC Alex Grinch has been celebrating an inside-the-building recruiting win, the rest of the staff is celebrating the fact Bowman is at OU period.
"Oh, at my position, I win either way. So there are no losses for me," laughed Coach Riley. "Yeah, for Billy, yeah, we're going to start Billy out defensively, get the majority of his reps there. We'll also rep him in the return game, and we're going to toy around with him potentially offensively some as well. So, we'll just kind of see how it all unfolds."
"We felt like it was important to give him a good starting point. In talking to him, you know, him sitting down with our coaches, all of us kind of going through it, starting defensively made the most sense to everybody. So that'll be the starting point. With his skill set, it'll be fun to watch how it evolves. Marvin, yeah, I mean, it was a really good freshman year, especially in kind of a shortened year. I think any time a young guy's able to produce for us, I think it's exciting."
"I think also it's not the first time. I mean, you can look back. Several of these guys that we've had have become really good players. Whether it's CeeDee [Lamb] or even Marquise [Brown] his first year here, even though he was a junior college transfer, several of those guys have been able to jump in there and have the opportunity to make a big impact."
"So, it probably is exciting for those guys. I think for us, it's not really about freshman, sophomore, junior, or senior. It's just about who are the best ones, and whoever they are, those are the guys that get the most reps, they're going to have a lot of chances to make plays."
If you would like to read the rest of this notebook, please check the Donor Board.