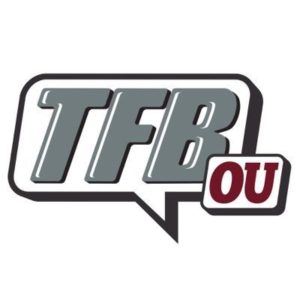 Open Post | Tuesday, March 17th
Posted on: March 17, 2020
Recruiting Activities | Coaches Have to Keep Recruiting
– Super K
NCAA has announced a suspension of on and off-campus recruiting through April 15th. So, still a possibility that things will calm down and the Spring Game will move forward. At this point, nothing would surprise me.
Spring evaluation period doesn't start till after that, anyway. So the bigger thing is going to be not having recruits on campus for spring practices.
There are other times throughout the year where players can't visit the school, however, that doesn't mean recruiting suddenly ends.
Recruiting was going to slow down starting today for about a week while the coaches went on spring break. And while they may not be in the office after spring break, that doesn't mean recruiting will end.
If coaches take the weeks after spring break like an extended vacation, they may find themselves way behind in some recruiting battles. Most recruiting, in terms of frequency, happens via phone, FaceTime, etc., anyway.
So, the thing I'll be watching for, after spring break is which staffs go about their business of staying in touch with players and doing their regular calls and which staffs treat this as an extended vacation.
---
Christian Leary Sets up Official Visit
– Super K
As you know, like Lincoln Riley, we love speed. For that reason, 2021 4-star WR, Christian Leary (Orlando, FL) is a guy we've been in touch with for a bit.
Leary is an absolutely burner. He's got the potential Hollywood Brown type speed that the Sooners were missing last season.
Oklahoma recently got involved and it looks like they've managed to secure an official visit!
Between Leary, Mario Williams and JoJo Earle…yowzas!
---
Sooners Saturday | Running Back Room Got Thin Real Quick
– Charlie S
Last Friday, word got out that Sooners running back Trey Sermon plans on entering the transfer portal.
Saturday morning, he made it official…
On the surface, if one was using 2019 as the example, the loss of Sermon would have little effect on OU as he was seemingly being phased out of the offense by way of the quarterback run game and Kennedy Brooks and Rhamondre Stevenson getting more action.
Sermon was used sparingly prior to his injury against Iowas State. Iowa State was the ninth game of the season and Sermon was only credited with carries/receptions in eight games last year.
He was credited with 54 carries for 385 yards and 4 touchdowns (oddly enough the 7.1 ypc was the highest of his career at OU).
The way he was deployed was curious at best and it was a hot topic across Sooner Nation. He didn't look right while in the game. He appeared to be injured or disinterested (I believe both to be the case).
Anyway, with all that said, Trey Sermon is a quality running back who was expected to play a prominent role in the Sooners offense as Lincoln Riley will shift away from the QB run game and he will likely rely on his running backs to carry the bulk of the load on the ground.
The Sooners are certainly not left with an empty cupboard at running back.
They have their featured back, Kennedy Brooks, returning and then they have Rhamondre Stevenson, TJ Pledger, Marcus Major, and Seth McGowan in the fold.
The issue I see is:
*** Rhamondre Stevenson is currently appealing his suspension and likely will not be available at the start of the season.
*** TJ Pledger has a total of 40 carries over the first two years of his career and while he has ample talent, he is low on experience at this point.
*** Marcus Major is a redshirt freshman who had 10 carries last year prior to shutting things down due to injury.
*** Seth McGowan is a true freshman with zero experience at the collegiate level.
So you are left with four running backs to start the season most likely with of which only one (Brooks) has any significant experience. That is not ideal, but with the talent in the room, it is not a dire situation.
Having a total of four backs for the first part of the season is my bigger concern as compared to the experience because as you all know, a running back room can get thin real quick with one injury.
When Rhamondre Stevenson is deemed eligible, the room will suddenly look much better on paper and much deeper overall.
Another thing that really pops out with Sermon moving on is just how badly Jase McClellan's defection around signing day hurt the Sooners. OU will absolutely take at least two backs in the 2021 class and likely still look for help through the portal.
It is by no means a doom and gloom scenario as there is a lot of talent in the room. It just happens to be young and inexperienced. The fact that the young guys will be needed is intriguing and I am excited to see who (if anyone) breaks through and makes life difficult on Rhamondre Stevenson once he is set to return. Does one of the young guys step up and make Stevenson fight for carries?
Sooner fans should hope so!
---
Sooners Make top Five for Mario Williams
– Super K
No surprise here, but the Sooners make the cut for 2021 WR, Mario Williams…
The Sooners have done a masterful job of recruiting Williams. As you know, I went to see him in the fall and it was clear that Lincoln Riley and the whole offensive staff have been recruiting him so hard that they willed themselves to the front.
As I previously noted, Williams has pushed his Sooners OV back to the Baylor game during the season. It was originally scheduled for the spring game. However, that was based on Williams originally commitment timeline which was this spring/summer.
He has since decided to push things back so he and the Sooners felt it was better to delay his OV.
Last I spoke to Mario, I felt LSU was the team that could give OU a run for their money. He has set up his official visit to LSU for April 17th-19th.
I actually think that's a good thing for Oklahoma. Gives OU a later visit. Although, I think LSU is going to have such an epic fall this upcoming season that it won't matter.
Lastly, gotta note that for Texas to drop out of his top group right after his unofficial there is just…don't know what to make of that.
---
4-Star DL | Kelvin Gilliam Visit Update
– Super K
As we recently reported, 4-star DL, Kelvin Gilliam (Highland Springs, VA) was expected to take an unofficial visit to Oklahoma on April 9th. Gilliam and his family were going to fly in to take their first visit to Norman which was going to likely spring board the Sooners into then getting an official visit.
With all on campus recruiting now canceled till at least April 15th, that visit is also canceled.
However, Gilliam is dead set on seeing Norman and told me to rest assured that he will definitely reschedule the unofficial.
This is an important one for the Sooners because it's one they can win and a critical position. They just need to continue to recruit him and his parents through this dead period and then hopefully get an unofficial rescheduled as soon as possible.
---
A few Recruits off the Market
– Super K
A few recruits holding a Sooner offer, recently committed or narrowed their lists. I personally like this process of elimination around this time of the year. Coming into the new year, the Sooners will get aggressive with their offers and recruit – and they did. But it can be tough for the staff to know where to focus their efforts, especially when early on recruits are acting interested in schools just to receiver offers. This helps bring things into focus.
A few worth noting are…
***2021 FL WR, Marcus Burke (Trinity Christian) released his top five which included Florida, Miami, Penn State, Georgia Tech and Georgia.
I was a little surprised by this as he and I had recently talked about the possibility of him visiting some schools out this way and he said it was likely. Both the Sooners are Texas offered him but I get the sense that Texas was pushing harder. OU seems to have some higher priority guys.
***2021 GA DB, Jordan Hancock (North Gwinnett) recently committed to Clemson. He has a number of offers and went on a tear with offers in January and February. The Sooners actually offered fairly early (early January) given how much his recruitment picked up in recent months. In fact, the Sooners offered the day after Clemson.
Any hopes that OU would get him on campus are pretty much dashed. Clemson doesn't allow recruits to visit other schools and they have the leverage to enforce that. So, we can move on from Mr. Hancock.
***2021 MO CB, Jakailin (JK) Johnson (DeSmet) was one that surprised me a bit. Per our sources, Johnson was actually a primary focus of OU's. He was one of their top five targets and the staff had been to St. Louis multiple times to see him.
He recently committed to Ohio State. I really thought Oklahoma would have a chance or at the very least get him on campus. They were recruiting him as a staff.
I imagine they will stay in touch but again, I think this is good in the sense that he's shown his hand early and now you know exactly who your competition. You also know that while you may still want to fight the good fight (especially given he's in OU's geographic region), you don't want time spent on him to cost you time spent on other still available recruits.
***There are some additional OU targets who haven't publicly eliminated the Sooners but after we've spoken with them, we get the sense that OU's efforts there aren't likely to materialize. I'll go through a few key ones in a subsequent post.
---
Top JUCO CB Sets Sooners OV
– Super K
2021 JUCO CB, De'Jahn Warren (good ol' Lackawanna CC) who is currently ranked as the top JUCO CB prospect in the country has set his official visit date to Oklahoma for this June…
The Sooners offered Warren back in February and he tells me that Grinch has been his primary recruiter. OU doesn't recruit safeties per se. Grinch believes in recruiting DBs, meaning you have to be able to cover from anywhere in the secondary and you have to be able to tackle.