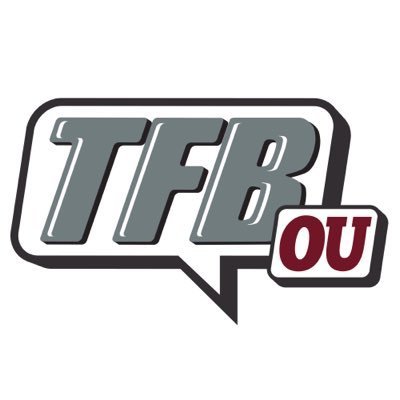 Open Post | Tuesday, March 13th
Posted on: March 13, 2018
–Nelson Ceaser: Many of you will recall Brandon's write up on 2019 OLB/DE, Nelson Ceaser (Missouri City, TX). Ceaser picked up an OU offer earlier this year. Ceaser's father was an Oklahoma commit in high school but ended up joining the military instead. He served in Desert Storm.
Sadly, both Nelson's mother and father passed away when he was younger. But fortunately he has a supportive uncle who has taken care of him. Despite the trials Ceaser has faced, he is an impressive young man to speak with.
I did catch up with him last week to get a sense of where things are now with his recruitment.
As you know, Ceaser visited Oklahoma for the first junior day back in January. That was not, however, his first visit to Norman. He visited the Sooners last year he tells me with former teammate, Chad Bailey (Missouri signee).
Ceaser tells me he currently has a top four which includes: Oklahoma, LSU, Georgia and Missouri.
Of those schools, thus far, he has only visited Oklahoma and LSU, "I got a good vibe from both but I know I need to go up there (to OU) again".
He says he plans to visit Oklahoma for the spring game. Nelson said he'd also like to get up to Norman for a spring practice. – (Super K)
---
–Shammond Cooper: Sooners LineBacker target, Shammond Cooper is ready to announce his top 10.
Top 10 coming out this week on my birthday ?…

— Shammond Cooper ⁷ (@Shammond07) March 12, 2018
We fully expect Oklahoma to make the cut. Truth be told, the Sooners are high on that list.
I checked with Shammond and he tells me that he will visit Oklahoma on March 30th. And, he isn't coming alone. Shammond tells me that his teammates and fellow Sooners offers 2019 WR Isaiah Williams, 2019 WR Marcus Washington and 2020 RB, Teriyon "Mookie" Cooper will all visit on March 30th as well.
Again, all these prospects hold Oklahoma offers. – (Super K)
---
–Kayvon Thibodeaux: I Spoke with a source on the OU side and was told that the staff is tentatively expecting the number one defensive end in the country, Kayvon Thibodeaux (Los Angeles, CA) to visit for the OU spring game.
However, while it does sound like things are in the works, nothing is set in stone yet. We reached out to Kayvon's mother who tells us they don't have anything definitely set up for the OU spring game.
I'll be speaking with Kayvon soon and hope to get some clarification on this. – (Brandon)
---
–Noah Cain: The father of 2019 RB, Noah Cain (IMG Academy) let us know on Saturday that he and Noah were on a visit to OU.
Kept it G with me…#BoomerSooner?⚪️ pic.twitter.com/FOZkHEVUdu

— Noah Cain (@therealnoahcain) March 11, 2018
I Briefly spoke with Noah and he told me the visit, " went really good!"
He added that he and the Sooners staff had been talking about a visit for some time.
I'll have a full write up on the visit and where things currently stand between the elite back and OU soon.  – (Brandon)
---
-Team Note: Lincoln Riley discussed Levi Draper's move to the Will Line Backer spot in yesterdays spring practice presser.  With that came questions as to why that move was made and why, after all of the talk of moving Kenneth Murray to Will, Murray will be staying at the Mike spot.
It's truly a blessing pic.twitter.com/CAs4K6cB0o

— Levi Draper (@ladraper_6) March 12, 2018
I spoke to a source who spoke very highly of both Draper and Murray. The Source told me that Draper really pushed himself in the winter workouts and was a bright spot. The same source also said Kenneth Murray made huge strides, mentally, with a ton of film watching and white board sessions.
Those two weren't the only LB's to shine this winter. John Michael Terry has made a "huge jump" according to the source. The big jump in the winter for Murray and JMT has allowed the staff to move Draper to the Will.
There is a lot of hope that with solid depth at the Mike, OU will have have a good core of LB's with Kelly, Murray, JMT, and Draper. In addition, a healthy Curtis Bolton (Mr. Utility) back will make for a solid unit.
When summer starts, the 2018 LB signees like Dashaun White, Brian Asamoah and Nic Bonitto, will add more talent to the position. This is, arguably, the most talent OU has had at the LB position in some time. – (Brandon)
---
Spoke to sources regarding the teams first Spring Practice. You can find the majority of our sourced notes on our donor board, but here are our 'Fast Five" which we think you will all enjoy:
*A source said about Bookie, "He's the real deal. He's so short and compact. Gives him amazing lateral quickness. And you can already tell he's going to be physical". – (Super K)
*Was told Kyler Murray looked good, "Kyler was spinning it". But source also added that when you're doing 7v7, you take his legs away and he wasn't scrambling much in team. In fact one source said that Austin Kendall was scrambling more than Murray. – (Super K)
*Was told that Curtis Bolton and Levi Draper were the main guys at the WILL spot. Bolton was the starter, but that is a battle that will really play out as the spring and summer progresses. – (Brandon)
*Source said, "Kyler might have a better arm than Baker but it's hard to tell much right now. Baker's presence isn't there". By that the source meant that the energy that Baker brings is something hard to replicate. However, you have to keep in mind that it's the first practice and it's the beginning of a new era. The new QB will get comfortable with that leadership role. – (Super K)
*Lastly, the depth is something that was "noticeable". Source added, "the depth the recruiting has built is really starting to show. The players look the part and OU really looks like they have some athletes all over the field. First time in a while that you could say that about almost every position on the field."  Source ended by saying,"They just have to produce now because this team looks the part, that's for sure." – (Brandon)