Open Post | Tuesday, June 23rd
Posted on: June 23, 2020
Snippet from: Weekend Notebook | Sooners on the Trail | Defense
-: James Hale
OU continues on their latest run on the recruiting trail as they earned another commitment from a defensive player in defensive end Nathan Rawlins-Kibonge (6'7, 240) of Portland (Jefferson), Oregon. OU Head Coach Lincoln Riley has told me many times that OU is making a tremendous effort to bring better recruits into Norman on the defensive side of the ball and in the 2020 class, it looks like that's exactly what the Sooners are doing.
New defensive end coach Jamar Cain is making quite the impact already playing a big role in the recruitment of Rawlins-Kibonge, rush end Clayton Smith (6'4, 220) of Texarkana (Texas High), Texas and defensive end Ethan Downs (6'4, 240) of Weatherford, Oklahoma. Downs was already on board as Calvin Thibodeaux did a good job there but Cain has taken over the recruiting and Downs loves being a Sooner.
OU recruiting class is still not ranked where it normally would be as it is currently ranked 29th in the country according to the 247Network, but with the expected fireworks on July 4th and high ranking offensive players expected to roll in in the month of July OU soon will be right back where they belong in the top ten in the recruiting rankings.
Despite the expected highlights soon on offense, it's the defense that has to really excite everybody. You have the three edge rushers but you also have a solid anchor inside is Isaiah Coe (6'3, 305) of Iowa Western Community College. Three-star inside linebacker Danny Stutsman (6'2 1/2, 215) of Winter Gardens (Foundation Academy), Florida, and three-star safety Jordan Mukes (6'4, 192) of Choctaw, Oklahoma rounds out the current defensive class that looks like a very good one in the making.
Smith committed last month and even though he has not been to OU since the BBQ going into his junior year he has just felt that OU was the place for him.
"OU just fit me the best," said Smith recently on Total Sports on sportstalk1400.com. " When you talk scheme, when you talk college town, and when you talk environment nothing can compare to OU."
"I've always like Oklahoma. I was talking to coach Ruff (Ruffin McNeill) before he stepped down and he was probably the main one to put them on my radar. So, he started the process with me and OU stuck out at the end. When Coach Ruff stepped down Coach Riley took over my recruitment and it was definitely flattering that he liked me so much that he started recruiting me. Then Coach Cain got hired in February and it's been him ever since. I really like him and the kind of person that he is and I look forward to playing for him and the other coaches on defense once I get to OU."
Smith has wanted to make it back up to take another look at OU since the 2019 BBQ but COVID-19 put a halt to that but he saw enough during the BBQ fun to realize that OU was the program for him.
"Since then I did take a virtual visit with OU," said Smith. "It was easily the best virtual visit that I've taken so far. They made it personnel and it was a great visit for me and my family. After that tour, I really felt that OU was where I wanted to go to school but I just had to think about it a few more days but no other school really came into my mind."
"OU has the type of mentality that I love because they are driving to win championships. They have been close to winning a National Championship as they just need a better defense. So, being a defensive player at this time at OU is a great opportunity and it's really amazing."
Smith looks like a rush end to me and the fact that Coach Cain is recruiting him somewhat verifies that thinking but what OU really has is a very versatile plaguer who they could even play on offense if they wanted to.
"Coach Riley told me that I would have to learn all four spots outside on the defensive line and at linebacker," said Smith. "Coach Cain told me I was going to be rushing the quarterback, covering a back, covering the slot, dropping in coverage and that I was going to be doing all kinds of stuff. It's basically the same way that they used here at Texas High School because I'm used to playing all over the field."
"I don't get tired so I pretty much play wherever they need me. I like to play a number of positions because I just want to be on the field. On special teams, I play on the kickoff team, punt unit, and punt return. Some schools recruited me as a receiver and I like playing receiver so if OU wanted to do that then that would be okay with me. However, OU wants me to play defense but I would not be against getting in on offense as well."
Last season Smith finished the year with 94 tackles, 20 sacks, eight forced fumbles, three fumble recoveries while also catching ten passes for 237 yards. He improved last year from his sophomore year when he made 57 tackles, nine tackles for loss, two sacks, and two fumble recoveries.
Like all college and high school football players across the country, Smith has not been able to workout with his own football team until this past week.
"It's been a challenge to workout during the coronavirus," said Smith. "It's really easy to get sidetracked in times like these. My family and I work out every morning as a family so I always get a workout in. When we returned to workouts I felt I was out of shape, but I wasn't too far behind. My teammates and I met a few times during the pandemic. So, we have been able to get some work in."
Smith is part of the 2020 recruiting class that's not really getting a chance to enjoy the recruiting process because of COVID-19. They've not been able to make unofficial visits, take official visits, or just come up for weekends on campus.
"Definitely, it's been very disappointing," said Smith. "I really wanted to take an official visit, or get up to Norman to just be around the coaches and the team, but it is what it is."
Smith is ranked as the 55th best player in the country according to the 247Sports Network and the third-best WDE and eighth-best player in Texas.
---
Camar Wheaton and Running Back Update
– Super K
As you know, the Sooners have been in hot pursuit of 2021 5-star RB, Camar Wheaton. New Sooners coach (but not a new Sooner), DeMarco Murray is looking to hit a home run in his first season on OU's staff.
***Last month, some of you seemed to think Wheaton was under commitment watch. As we noted then, citing a source close to Wheaton that at the time we did not think that was the case – at least, nothing was imminent in May.
***Also, I recently noted that per our sources, the Sooners are less likely now to take two RBs. I believe they will choose to use that number elsewhere. The possibility isn't ruled out but it won't be the priority. It would likely only happen if they miss out on guys they like at other positions.
***With that said, I'm told that the Sooners have slowed their RB recruiting down quite a bit and are really focused in on Camar.
***I still don't have a solid timeline on when he may announce a decision but I have been told that part of the reason the Sooners have slowed down with other backs is they feel more and more confident in their ability to land Camar Wheaton.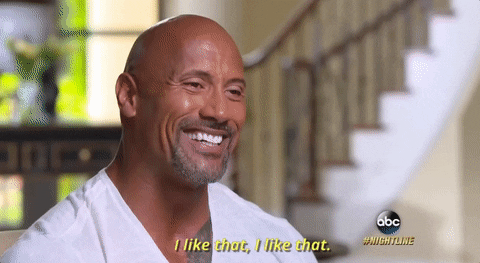 ***I am told that they are not putting all their eggs in the Wheaton basket but essentially the way it was explained to me is that the gap between Wheaton and some of the other backs is big enough to where they feel like if they do miss on Wheaton (and again, they feel good right now), it won't be hard for them draw from another basket.
***One of my takeaways in checking on this that the staff seems pretty relaxed on this front which explains why running back recruitment has been a little on the quiet side.
---
Snippet from: Monday Notebook | Running Backs
– James Hale
The Sooner offense is expected to be very good once again this year despite the fact OU will start a signal-caller who has not had a start in his career. However, sophomore Tanner Mordecai (6'2, 210) and redshirt freshman Spencer Rattler (6'0, 198) are very talented and the expectations are that by the end of the year they will be playing at the standard that OU is used to at quarterback.
We will count on a Lincoln Riley's offense to be top-notch and throwing the ball all around in high fashion but the big question is whether the run game will be back to form and be a major part of the offense. Last year with quarterback Jalen Hurts becoming the major running back in the OU offense people wonder if the Sooners can get back to having that stallion in the backfield that can carry a major load this upcoming season.
Before Hurts last year the OU quarterback was a pass-first position with running backs that were good to very good and at certain points great which gave the offense balance leading it to be one of the top offenses in college football.
OU will not have a Jalen Hurts at quarterback this year and Mordecai and Rattler are good runners in the mold of Baker Mayfield and not Kyler Murray, who was a very dangerous threat as a runner, but OU still has good running backs that can make a difference in every game.
There are some that feel that OU is not great but just good at running and maybe not good enough to carry the team if they need to. In junior Kennedy Brooks (5'11, 214) OU has a downhill runner that is adept at running through the hole and finding running room and always seems to pick up big yardage. For two straight years, Brooks has been a 1,000-yard rusher at 8.9 and 6.5 yards per carry. He got off to a slow start a year ago but as the season rolled along he was the running back that got the carries when Hurts didn't carry the ball himself.
Brooks has rushed for 1,056 and 1,011 yards in his two years and he will go into the year bigger and stronger. His speed is not great, but his quickness is off the charts and if he is bigger and stronger his leg drive will rip through more tackles this year than ever before. OU will return to the downhill running game that was so popular with Rodney Anderson, Samaje Perine, and Joe Mixon. Brooks may not be as good as any of the three but he's in the ballpark and this could be the year that he shows us all that he is as good any running back that OU has had in years.
If he wasn't suspended senior Rhamondre Stevenson (6'0, 229) would be very much in the mix to share carries with Brooks. I feel Stevenson is even a better NFL running back prospect than Brooks is as he has a little more speed and his power is off the charts. Stevenson averaged 8.0 yards per carry after carrying the ball 64 times for 515 yards and six touchdowns. I like Stevenson a lot but he will be suspended for the first five games of the season and that will open the door for three other talented running backs.
Junior T.J. Pledger (5'9, 198) has never had the chance to be the main ball carrier at OU but has been on kickoff returns were he has not been the main return man either. Last year in ten carries he has 65 yards for 6.5 yards per carry and his freshman year he got a little more work with 30 carries for 179 yards at 6.0 yards per carry. With Stevenson likely out Pledger will start training camp as the number two running back.
We will get a chance to see what redshirt freshman Marcus Major (5'11, 220) can do. He played in three games a year ago rushing for 28 yards on ten carries before getting his injured shoulder worked on. I saw Major play a lot in high school and he looks like the real deal. Freshman Seth McGowan (5'11, 216) was a four-star running back in high school and after rushing for 3,700 yards and 45 touchdowns OU beat Alabama, Georgia, LSU, and Texas for his signature. 'K' has had a number of stories on McGrown and has seen him a couple of times and really likes him.
"I like our running backs," said OU Head Coach Lincoln Riley. "Kennedy Brook is a very good player and since he has been here he has made a ton of big runs, and always seems to get the most out of every run. It seems like every time we give him the ball he picks up a first down or finds the right hole. Rhamondre is powerful running back and has good speed and a great alternative to Brooks."
"T.J. has gotten better and better and he is a powerful running back. He has been patient and he has done anything we have asked him to do. He is a very good player and sometimes a running back has to bide his time and we feel that T.J. is ready to be a big-time player for us. Marcus has been very good for us thus far and now that he's totally healthy he will get a chance to show us what he can really do. We loved Seth in recruiting and felt he has the talent and the body type to be a great player for us."
"Our running game is going to be good, and it's always going to be good here. Last year was an outlier so to speak because Jalen was such a good runner and when you have a great running quarterback the defense has trouble accounting for him. That's why we always want a quarterback that can run but the first thing our quarterback has to be able to do is throw the football. Spencer and Tanner can throw the ball and both can move, but their first priority will be to throw the ball."
"We will go back to running the ball like we always have and we have always run the ball very well. We have good talented running backs, a great offensive line, our receivers are physical and because of the success that we have in the passing game our running game always has a chance to flourish. A running back would be crazy to not want to play for us. We have put running backs in the NFL and our offense is set up to develop running backs for today's NFL."
"Our running game is going to be good this year and it will be fun to get back and run the ball like we always have."
With Hurts and Brooks carrying the load last year, OU was 14th in the country rushing the football averaging 240.2 yards per game. OU is still the leading rushing football team in the Big 12 and they don't plan on changing that this year.
In recruiting at running back it looks to me that OU has circled the wagons around four-star Camar Wheaton (5'11, 190) out of Garland (Lakeview Centennial), Texas. At one time Wheaton was ranked the top running back in the country. I'm not sure what happened to drop him to fourth, but he's plenty good and the guy that new Sooner running back coach DeMarco Murray has set his sights on. Wheaton doesn't seem in a hurry to commit but that may change on July 4th when five-star quarterback Caleb Williams (6'2, 209) of Washington DC (Gonzaga) is expected to announce to the Sooners. Williams and Wheaton talk but they don't seem to be connected, but it would not hurt the Sooners that Williams will start recruiting Wheaton hard when he commits.
OU also remains in the mix for four-star L.J. Johnson (5'10, 204) of Cypress (Cy-Fair), Texas who seems like a heavy Texas A&M lean, but I'm told he is still in regular contact with Coach Murray. Auburn, Georgia, and LSU are still calling him as well.
Four-star Donovan Edwards (5'11, 190) of West Bloomfield, Michigan also continues to talk to Coach Murray but he appears to be a lean to Michigan. Michigan State is also in the mix along with Georgia.
These are the three that OU continues to talk to the most and Wheaton is the guy they really want. Maybe the three running backs are talking and they are all eyeballing the schools where they want to go because most feel the three already have the schools where they want to go and most feel Wheaton is headed to OU. If so he will be another quality running back coming into the program.