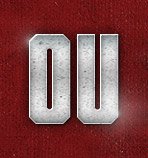 Open Post | Tuesday, June 17th
Posted on: June 17, 2014
It's a little late and but with all the chatter today we figured we'd go ahead and get an Open Post going so that we could all discuss today's hot topics.
– First of all as some of you are probably aware, Kenyon Frison is now in the OU student database. He wasn't in there yesterday (we checked). As noted last week, we had been told by a source that Kenyon was fine and good to go. This news would seem to validate that. Good news for OU fans.
– Per his Twitter, Oklahoma has offered 2015 TCU OT commit Cody Ford.
– We are aware of the rumors about Dorial Green-Beckham. If you've somehow missed it the rumor making its way around the interwebs is that the former Missouri may be looking to seek a waiver allowing him to play this coming season. And if allowed to play in 2014, apparently there is interest on his part (again, rumored) in doing so at Oklahoma. We've received multiple messages asking us if there is any validity to the talk, so we were able to speak with a source in Missouri (the state, not the program) familiar with the situation. And while we cannot confirm or deny the rumor at this time, we wanted to share with you what we were told.
But before doing so, we just want to be perfectly clear about something. We're simply passing along to you what we have been told. So don't go taking this elsewhere saying "the Football Brainiacs are reporting…." or "the Brainiacs said DGB is coming to OU!" That is NOT what we are saying. Obviously, we know this is a big deal today and were fortunate enough to able to speak with someone who has some details on the situation. But things are clearly still up in the air (to say the least) and if this were even possible, there would be a number of obvious hurdles still yet to clear (on both sides). We value our readers and take pride in our transparency in sharing what we can, when we can. Hopefully you all appreciate when that is possible, as well as the situations in which that might not be the case.
So with that, here is what we have been told.
1. The rumor is not a new one, we have been told that it has been building organically for the past few weeks from multiple directions. Which lead our source to say "this isn't coming out of thin air."
2. Our source also shared that he has been informed by people close to the family that Dorial actually visited Oklahoma recently. When we asked about the likelihood of that visit having taken place, based on his information he was "about 95% sure."
3. Our source also expressed that he has known Dorial for several years now and offered his opinion on the situation stating he didn't see DGB enrolling anywhere for next season and that his next stop would likely be the NFL. But, again, that was just our source's opinion.
4. As far as we know right now, there has been no comment from the family on either this situation or their plans going forward.
Of course, should anything change and/or there are any new developments we will do our best to bring them to you as soon as possible.