Open Post | Tuesday, July 28th
Posted on: July 28, 2020
Brian Odom Making The Most of His Time – On and Off the Field
– Charlie S
Last year at this time, Brian Odom was six months into his career as the inside linebacker coach for Oklahoma. We had heard good things about Odom coming out of the locker room and he was making his way on the recruiting trail with commitments from Edgerrin Cooper and Brynden Walker. But, there was nothing tangible to grab when discussing the impact he was having on the team.
The tangible evidence came through the play of the linebacker unit throughout the season and culminated with Kenneth Murray becoming the first 1st round draft choice at the position to come out of Norman in over a decade.
While Murray only had one season under the tutelage of Odom, his impact on Murray was never more apparent than the moment Murray took to the microphone following the Sooners loss to LSU in the college football playoffs…
Those are some strong words that came from the heart. There was no doubt about how Murray felt about his time with Odom.
While Edgerrin Cooper did not sign with OU, he was a tremendous early evaluation who became a highly coveted recruit and when he would not shut things down on the recruiting front, Odom made the decision for him and pivoted away from Cooper and went out and flipped Shane Whitter from Wake Forest.
Whitter may not have been a household name to many at the time, but once again, Odom was trusting his evaluations and chose to pursue Whitter and take his commitment which in turn forced Coopers hand as the spots became full. Whitter is now drawing some pretty rave reviews within the Sooners locker room based in large part on the way he performed in the spring before the pandemic shut things down.
In my opinion, it doesn't sound like OU missed anything on Cooper and may have actually upgraded the spot. That is saying a lot coming from me because if you recall, Edgerring Cooper was one of my favorite commits early on last year. I loved the evaluation and thought he would be a great fit in Norman. He may have been, but we will never know now, but we will all see how things develop with Whitter and from the sounds of things, nobody should be surprised to see the freshman get some playing time this year.
So that brings me to the main point of this writeup. The hand wringing over linebacker recruiting is pretty wild in my opinion and kind of caught me off guard.
As documented above, last cycle (2020), Odom landed Shane Whitter and Brynden Walker. There is already rumbles of Whitter likely making a push for playing time and Walker has the tools to be a 2-3 year contributor for Oklahoma in my opinion.
This cycle (2021), Odom landed one of his priority targets early on in Danny Stutsman (6'2.5″ 215) and is now looking to take one more linebacker and is in on Prince Kollie, among others, who is highly coveted by a couple SEC teams. Even if things with Kollie don't come together, Odom is already identifying guys he wants. Guys he thinks will be able to excel in his system and be contributing members to the football program.
That brings us to the 2022 cycle where he already has one of the top linebackers in the country committed in Kobie McKinzie (6'3″ 227).
So in parts of his first three cycles, Odom has twice received verbal commitments from his top priorities (Stutsman and McKinzie) and in his first cycle he got a guy he valued highly (Cooper) and pivoted off of him to a different guy (Whitter) without losing any sleep. He trusts his evaluations that much.
I'll close this note out with words, which came unsolicited, from Kobie McKinzie's father, Will Truby, who happens to be a member of the community and seemingly shares my surprise at some of the worries being brought up about linebacker recruiting.
Will sent me a message which said. 'Bashing Odom is pretty rich. He is the reason Kobie is committed to OU. That's not to take away from Riley, Grinch, etc, but Odom is Kobie's guy for sure. What Odom is not, is a smoke blower. He speaks the truth and kids who need coddling won't like that. He'll get the kids he wants. No prima donnas.'
I mentioned that I would like to use that quote in an article about the topic and I would leave his name out if he would like. Will was not having any of that as he responded by saying, 'I'd gladly put my name with anything in regards to Coach Odom. He can't even call Kobie yet and has impressed me and him a ton. Kobie is a west Texas kid. He responds well to Odom's style. Easy to hand Kobie to him for a few years. Listen to (Kenneth) Murray. Simple.'
My suggestion at this time would be…before you go and expend too much energy worrying about the state of linebacker recruiting, listen to Will Truby and Kobie McKinzie. There are a couple of areas where your concerns would be better focused, in my opinion.
---
Jeremiah Williams | Important Update
– Super K
Will go into more details on this later but it appears 2021 4-star OLB/DE, Jeremiah Williams will be in Norman next month.
It will still be an NCAA dead period but as I understand it, he will do a self guided tour/visit.
There will be other recruits and commits in town, as well.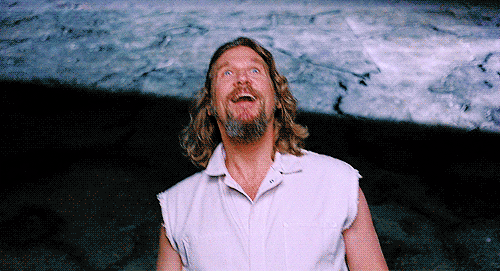 ---
2022 Virtual Visits Beginning
– Super K
Sooners began their first 2022 virtual visits last Friday.
As, you know the Sooners have already landed a commitment from explosive 2022 WR, Jordan Hudson (Garland).
We already assumed that would put the Sooners in a fairly good position with his teammate, 4-star DB, Chace Biddle.
Sooners aren't wasting any time. Biddle was one of the first virtual visits.
Sooners also hosted, 2022 OL, Jake Taylor (Bishop Gorman). Taylor picked up an OU offer earlier this year.
We can confirm that they hosted 2022 running back Jaydon Blue (5'10 205) out of Houston, TX.
The Sooners also hosted the Branch brothers out of Las Vegas, NV (Bishop Gorman).
Zion Branch (6'2.5″ 190) is a 2022 safety and Zachariah Branch (5'8″ 161) is a 2023 wide receiver.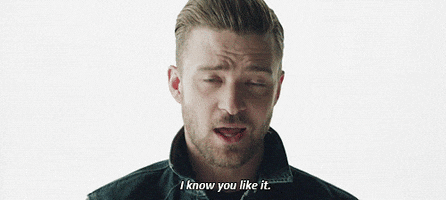 ---
Update | Additional Visitor News
– Charlie S
Sooners 2021 Edge commit Clayton Smith is another of the recruits who are planning to be in Norman next month.
As K noted in his Scooby Williams update earlier, it will still be an NCAA dead period and any visit to campus will be a self-guided visit.
Again, we are hearing the plan is for other commits and recruits to be in town, as well.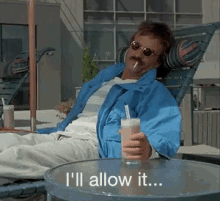 ---
All About the 'O'
– Charlie S
As many of you saw, a bunch of Sooner commits took to Twitter with a simple message…they flashed the 'O' (for the most part)…
While this was not a tweet from the head man himself, Lincoln Riley, we do believe it to be a significant occurrence.
We have learned that one of the guys we have previously mentioned to you as being a silent commit has told the other commits he is in.
Nothing to not like about this turn of events.
---
Team Note | Keep an eye on Marvin Mims
– Super K
I spoke with some sources recently about how things are coming along with the team.
***They have begun doing actual team sessions, so slowly but surely we should start getting a better handle on which young guys are standing out.
***I believe they'll start some version of fall camp at the end of this week or early next week.
***A young player I'm hearing a lot about is freshman wide receiver, Marvin Mims. If you remember the assessment Darius and I made of Mims when we saw him at the UA camp last year, it won't come as a complete surprise. He was our favorite weapon at the camp despite being surrounded by a lot of talent.
***Funny enough, one source compared him to a faster version of Ryan Broyles.
***It sounds like he's able to catch the ball well in traffic and at the same time give you a gear that was perhaps missing on last year's offense.
***The level of praise is beginning to make me think Mims could end up having a kind of year like Sterling Shepard did his freshman year. It's tough to say obviously but I just get that same kind of vibe.
***Either way, I think he's very much a guy to keep an eye on who will get some opportunities to help the squad this season.
---
Quick Hitter | 2022 WR Caleb Burton
– Charlie S
Quick note here on 2022 wide receiver Caleb Burton (6'0 165) out of Del Valle, TX…
***Touched base with him this morning to see where things stand in his recruitment
***Sounds like he is in touch with OU quite frequently and they certainly have his attention.
***Burton is one of the top-rated receivers in his class and with the Sooners already having Jordan Hudson committed, the spots at WR in the 2022 class are already thinning out.
***With Hudson already committed, the Sooners have a chance to bring in another epic WR class in 2022 as they are heavily involved with a number of elite guys including Burton.
***2022 targets to keep an eye on along with Hudson and Burton include: Tetairoa McMillan (Anaheim, CA), Evan Stewart (Frisco, TX), Talyn Shettron (Edmond, OK), Armani Winfield (Lewisville, TX), Tychaun Chapman (Virginia Beach, VA), Luther Burden (Saint Louis, MO)
I will have more on Burton and the Sooners later this week.
---
Team Note | Quarterback Battle | Short & Sweet
– Super K
I'll keep this pretty short. You already know the deal but I'll pass along what I've heard recently.
*** "Spencer is what you think he is. Offense will be different (than last year) with him. What Lincoln can do with his arm, he will be able to be in his playbook more".
*** "The receivers have already chosen him".
***Bottom line is Lincoln will go through his process, but not surprisingly, it's going to be very hard to keep Rattler off the field.