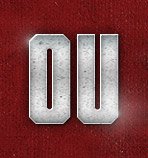 Open Post | Tuesday, July 11th
Posted on: July 11, 2017
– Jacob Mangum-Farrar: The Sooners are expected to host a couple of their linebacker targets this month in Dashaun White and Brian Asamoah. But it appears there is another linebacker Sooner fans should keep their eye on. We are told that 2018 LB Jacob Mangum-Farrar (Sugar Land, TX) is planning a trip to Norman this week. We are told he will be in Norman this Friday.
We have reached out to Jacob to get a quote. Once we hear back we'll update.
Mangum-Farrar picked up an offer from Oklahoma back in late May:
God has Blessed me once again! Blessed to receive an offer from OU #AGTG #BoomerSooner pic.twitter.com/QcaEgDIadP

— Jacob Mangum-Farrar (@_jmf_8) May 30, 2017
Mangum-Farrar's profile jumped up when he was awarded the linebacker MVP of the Nike Regional Opening in Houston.
I got a few quick notes from our friend, Eric Nahlin, over at Inside Texas who had a chance to see Mangum-Farrar in person. Nahlin is, in my estimation, one of the best talent evaluators around.
Nahlin noted that Farrar has excellent length and moves well. Since we love getting to the point at TFB, I asked Eric, very simply, if he sees Mangum-Farrar as a OU level linebacker to which he said, "if he plays more physical this year, he's OU level in my opinion". – (Super K)