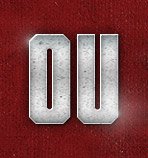 Open Post | Tuesday, January 3rd
Posted on: January 3, 2017
– Samaje Perine: OU running back, Samaje Perine has just announced (as expected) that he will enter this year's NFL draft.
Nfl draft bound @nfl pic.twitter.com/EmhvNB0ILK

— Samaje Perine (@Samaj32) January 3, 2017
We have long been told that Perine would be leaving. Perine struggled with injuries and there was a clear sense from folks inside the program that, given the abuse running backs take on the field, he felt it would be in his best interest to enter the draft.
No word yet on Joe Mixon but I suspect we should hear something in the very near future. – (TFB)