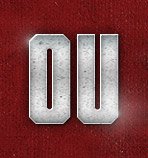 Open Post | Tuesday, January 17th
Posted on: January 17, 2017
– Max Cummins: Last night I spoke with 2017 DE, Max Cummins (Ft. Worth, TX). Cummins is a bit of a late bloomer. He's originally from Austin. In fact, freshman year he played baseball at Lake Travis with Baker Mayfield.
Cummins has gained over 30 lbs just in the past year and at 245 lbs currently he still has plenty of room left to add good weight. The Texas staff has been in touch with Cummins since they were at Houston. They are expected to visit him today. Cummins picked up a Baylor offer yesterday. He also took an unofficial visit to TCU yesterday and coach Patterson plans on seeing him on Thursday for a potential offer.
I spoke with Cummins last night after he hung up with coach Thibs from Oklahoma. Max said, "he (coach Thibs) said he will be by on Wednesday to see me and if he likes what he sees he's going to offer. He (coach Thibs) said if it's going to happen it's going to happen pretty quick".
Should Texas offer today he already has plans to visit Austin this weekend. The question will come down to who will get the final visit on the 27th if Oklahoma offers. – (Super K)
– Jacob Phillips: Last night the Sooners visited 2017 OU LB commit, Jacob Phillips and they brought out the big guns…
Good time with the whole crew #BoomerSooner pic.twitter.com/FaQdrANcWo

— Jacob Phillips (@jacobphillips_1) January 17, 2017
So with all the talk of Phillips perhaps flipping to LSU here is what we've been able to dig up:
– According to one source the visit went as well as it possibly could have.
– While the OU staff would obviously rather Phillips not take the trip to LSU, they also don't want to push Phillips away so they're playing it cool.
– The interest in LSU seems to be, in part, stemming from a couple people around Phillips who seem to be pushing him in that direction.
– The current LSU commits are not nearly as confident as the LSU fans seems to be that Phillips will flip. I spoke with two current LSU commits I spoke with said Phillips is not in their text message group (I believe that was one of the claims from the LSU side) and that neither were sure if LSU really had a chance at Phillips.
– The OU commits and Phillips own head coach seems confident he will stick with the Sooners. – (Super K & Brandon)
– Signing Day Surprise: We know some of you have been asking whether we expect a signing day surprise recruit to join Sooner Squad 17. We cant say much just yet but we are told that there is a very good chance the Sooners could have a surprise commit on signing day from a very highly coveted out-of-state player (no, it's not Marvin Wilson though OU is in the mix there).