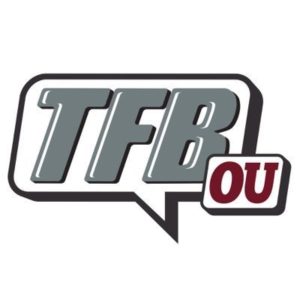 Open Post | Tuesday, January 14th
Posted on: January 14, 2020
Sooners Sunday (Late) Brunch | Desirable Coaches
– Charlie S
According to a report from Sports Illustrated's Ross Dellinger, Sooners coach Shane Beamer drew strong support from a faction of people involved with the Mississippi State head coach opening.
Beamer, whose official title at OU is 'Assistant Head Coach for Offense, Tight Ends and H-Backs' was a candidate for the UNLV job earlier this offseason as well.
Every year, head coach Lincoln Riley is tied to other jobs, you all know that as the NFL absolutely has their eye on him and if/when he is ready to try his hand in the league, there will be no shortage of opportunities for him.
As you all know, Sooners defensive coordinator Alex Grinch's name has been connected to the current head coach opening at Washington State. If he doesn't take it, that will have been the first inquiry, but certainly not the last for him.
Sooners offensive line coach Bill Bedenbaugh is annually being courted to some degree or another by different programs and a couple of years ago, there was some talk about Sooners inside wide receiver coach Cale Gundy being courted by Kevin Sumlin when he got the job at Arizona.
The Beamer note today had me thinking about how much of a compliment it is to the OU program that other programs are looking to poach them from the Sooners.
So with that in mind, I started to think about the last time OU had som many desirable coaches on staff at the same time.
I kept coming back to the same conclusion…there hasn't really been a time with this amount of highly coveted coaches on the staff in Norman.
I started to think about the last time a coach left on their own volition in order to take another job. I couldn't think of any off the top of my head quickly aside from Brent Venables back in 2012, so I asked James who he could come up with.
James replied with Venables leaving for Clemson and defensive line coach Diron Reynolds leaving for Stanford in 2016.
That's it. That's the list we came up with.
Maybe you guys will be able to come up with others, but the fact that all these coaches are on the same staff says a lot.
Some will say Sooners defensive line coach Jerry Montgomery in 2015…but that was a move that was made on behalf of both parties.
So in short…The Sooners and Lincoln Riley/Bob Stoops/Joe Castiglione have done a really good job in assembling a staff of quality coaches and they have obviously done a good job in retaining them.
I think the retention of Beamer and Grinch over the long haul will be a challenge for Oklahoma as they both have head coaching aspirations and they have obviously already been under consideration for some jobs. It would appear that their movement is simply a matter of time.
I think Bedenbaugh knows his worth and can leave at any time for a variety of different positions. He may one day move on, but it is my opinion that the job would have to be perfect in his eyes.
It doesn't feel like Gundy will ever go anywhere, but when Arizona came calling, he rightfully listened.
I believe Brian Odom will eventually be a guy that draws a lot of interest as well.
But the fact that there are 4-5 coaches currently on staff who other programs covet is a position which OU has not been in for quite some time (Stoops early years).
It's a compliment of the highest order and a great reflection on the program.
---
Latest from the Transfer Portal
– Super K
***As you know, Troy James entered the portal last week. We had mentioned previously that Zacchaeus McKinney would possibly be entering the portal. I had heard that Sooners staff was, however, hoping to at least keep James for depth through the spring.
With James opting to leave then I suspect they will try hard to keep McKinney.
***A new name I've heard that is likely to be in the portal soon is ultra talented athlete, Ryan Jones.
Jones was set to give offense a try this offseason but it sounds like that is no longer likely. Instead we anticipate him entering the portal very soon.
***There are additional transfer names we are hearing but those are more likely to come after the spring.
---
TFB Randoms | Portal Activity Mailbag Questions
– Charlie S
In the previous thread about Sooners Transfer Portal Activity there were a couple repeated questions so I figured I would make a quick post on them as we have some answers:
Question One: Did QB Tanner Mordecai make it to class today?
Answer: Sources tell us that Mordecai is attending classes at OU. Did he have a class today? Not sure to be honest but it looks like he is staying put for now. That's a good thing for Oklahoma Football and Tanner Mordecai in my opinion.
Question Two: Is WR/DB Jaquayln Crawford taking his name out of the portal and returning to OU?
Answer: Not from what we have been told. Sources tell us that Crawford mosy likely will not be with the program this spring.
---
Quick Hitters | Butler & King
– Charlie S
Helluva season for LSU as they pretty soundly beat Clemson last night in the National Championship game and with that we are officially in the College Football offseason…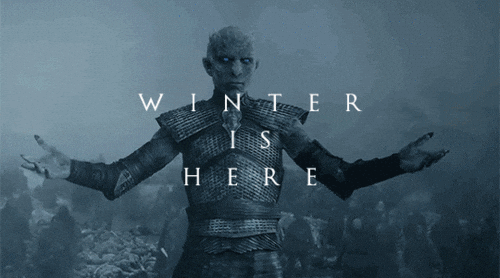 Players and coaches have returned to Norman, Junior days and the February signing day are next up on the calendar.
Also, it is thrift shopping season in the NCAA Transfer Portal and there was another big addition who threw his name in the portal last night during the game in Houston QB D'Eriq King.
*** Quick note on King before anyone asks (some will still ask) but at this time, we do not believe OU has any interest in pursuing the athletic QB.
OU currently has Tanner Mordecai, Spencer Rattler, and Tanner Schafer on campus to man the QB spot through the spring and then Chandler Morris will arrive in the summer.
*** Last week I told you that JUCO DL Deandre (Dre) Butler (6'5″ 280, Independence C.C.) will be taking an official visit to Norman this coming weekend. I touched base with him last night and nothing has changed, he confirmed he is still planning on making his way to Norman for the visit.
I checked more for myself than any other reason as I wasn't completely sure the visit would come off, but as of last night, it was still set.
Butler plans to follow the OU visit with visits to Auburn and Oregon before announcing his decision on Signing Day (February 5th) so the Sooners will have the first crack at making an impression on the talented JUCO who has 4 years to play 3 seasons.
---
Final 2019 Season AP Poll
– Charlie S
The final AP Poll of the season has been released following LSU's victory in the National Championship.
The Sooners finish the year at number 7 (Good Omen for their QB of the future?)
Here is how the final rankings went:
1. LSU
2. Clemson
3. Ohio State
4. Georgia
5. Oregon
6. Florida
7. Oklahoma
8. Alabama
9. Penn State
10. Minnesota
11. Wisconsin
12. Notre Dame
13. Auburn
14. Baylor
15. Iowa
16. Utah
17. Memphis
18. Michigan
19. Appalachian State
20. Navy
21. Cincinnati
22. Air Force
23. Boise State
24. UCF
25. Texas