Open Post | Tuesday, January 12th
Posted on: January 12, 2021
News From The Portal | Offensive Tackle Wanya Morris
– Charlie S
Tennessee offensive tackle Wanya Morris (6'5″ 320) is reportedly entering the NCAA Transfer Portal. How does that effect the Sooners?
Earlier this week, Super K mentioned he may have some good news for you…
'Despite the Sooners great ending off the field, I know some of you have been a little disappointed in some of the early departures and recent recruiting misses (although you can't say we didn't warn you on most of them).
But you might have some good news coming your way.
There is a very talented P5 offensive tackle who I've been told is a) likely to enter the transfer portal and b) likely to end up at Oklahoma, should he leave.
Since he has yet to enter the portal, I'll hold the name for now. But once he hits the portal we will discuss more.
I spoke with someone close to the player earlier this weekend and was told that the chances were "very good" that this will happen. Still, "very good" isn't a done deal so while there is a reason to be optimistic, let's manage that optimism a bit.
I can tell you that this was a player OU recruited out of high school and would likely be an upgrade over Ealy. He's young but he's played a lot of big time ball, already.'
A few days later he Super K wrote…
'This past Sunday we mentioned the possibility of a highly talented OT from a P5 program considering entering the portal and that if he does, he's likely to end up at Oklahoma.
Just wanted to give you all the latest on this.
I spoke with a source close to the player and was told that the player has informed the head coach of the players plans to leave. As you might imagine, the coach wasn't happy.
They are trying to keep the player there. I still get the impression that this is very much a possibility but it may take another week before he's in the portal.
So, nothing big to update her other than to say, yes, this is still a possibility. If it looks like that will change, I'll let you know.'
I told you that the moment he entered the portal, we would tell you…and while it is not official, the reports of him submitting the paperwork was enough for us.
Now, we are by no means saying this is a done deal, but Morris is a guy who OU recruited as a High School player and a source close to K who has been keeping him up to date on the situation said 'He always wanted to go to OU, even out of High School'.
So Coach Bedenbaugh and the Sooners will definitely pursue the big man…it will all be about how they close.
---
Arik Gilbert | Update | Not so Fast
– Super K
This past Thursday, I gave a fairly pessimistic report on the Sooners chances of landing LSU TE transfer and former 5-star, Arik Gilbert (link). I wrote the following:
As you know, former 5-star TE and LSU freshman, Arik Gilbert has entered the transfer portal. Gilbert visited OU during his recruiting process and the Sooners were heavily in the mix.
I had heard from folks on the OU side that the Sooners will pursue Gilbert. Not much of a surprise there.
However, I want to temper expectations a lot. A source close to Gilbert was pretty insistent that Gilbert would be returning home to UGA.
So, again, OU will try but we need to manage expectations here.
I'm going to have to walk back that pessimism a little bit. I spoke with someone last night and received a different picture of the situation that gave me a sense that while it's still going to be a tough land, it's not as impossible, if you will, as I had initially felt.
***Was told that Arik, himself, isn't actually keen on going to UGA. The impression I get is that his family wants him to return but he doesn't see it as a good fit.
***Am told that Arik seeks how little UGA has used their talented and athletic tight ends (like Darnell Washington) and doesn't see the kind of opportunity to be a featured guy.
***And, that I'm told, is the big thing for Arik. He wants to be a featured guy to give himself a better chance at being a sought after NFL prospect (makes sense).
***As such, I am told that while UGA is still very much a contender because of the family's desire to see him return home, Florida and OU have emerged as viable candidates.
***Florida has the allure of being both close to home and having just had a big time TE in Kyle Pitts win the Mackey Award and vacate the spot.
***But OU has the returning quarterback and Lincoln Riley. So, they will have plenty to tell him, as well.
***Source I spoke with seems to think this is actually going to be a full blown recruitment. Source said if the family gets their way then, yes, he will end up at UGA but again, I'm told that isn't necessarily what Gilbert wants.
***Again, I'm not trying to tell you all that this is happening but I'm not nearly as pessimistic about this possibility as I was two days ago.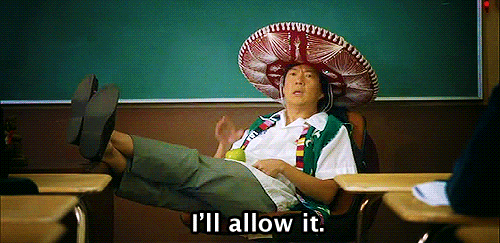 ---
Transfer Portal Randoms | Quick-Hitters
– Super K
***Was told the Sooners were looking at Ole Miss DE, Ryder Anderson (brother of Rodney) for a possible transfer. But, they ultimately decided against it. Ryder is set to transfer to Indiana.
***But it does sound like they are still keeping an eye on the portal for a potential DE should one that they like enter.
***Also, North Carolina DB, Patrice Rene has entered the portal. I reached out to Rene and it sounds like the Sooners have had some initial contact.
***Don't know how far that will get, however, as OU has reached out to a few guys to gauge things but has yet to really go all in on anyone.
***Also, nothing has changed with Wanya Morris. I am still told that once his name enters the portal his likely destination is OU.
***Lastly, heard that Arik Gilbert is considering taking this semester off school and instead enrolling in May. Don't know how serious that is but just something I'm told he's mentioned to a few folks. It does sound like Florida is putting the full court press on him with the Pitts talk but again, who knows if Dan Mullen will even be there?
---
More on the Portal | Defensive End Search
– Super K
***As I noted this morning, word has been that the Sooners are searching the portal for a defensive end.
***It seems the desire to find a DE is even more ardent than I had initially thought.
***The sense is that with Ronnie leaving, they'll need someone who can rotate consistently with Isaiah Thomas. As you know, Grinch likes to rotate quite a bit.
***The newest name I've heard is that of Auburn DE, Big Kat Bryant. It sounds like the Sooners have some initial interest in the grad transfer defensive end.
***Bryant could potentially bring some additional leadership. That's something they'll miss without Ronnie.
***As a side note, to give you an example of the kind of leader Ronnie was. A few of the freshman showed up late to practice one day (if I recall correctly this was back in September/October) and before the coaches could say anything, Ronnie kicked the freshmen off the field.