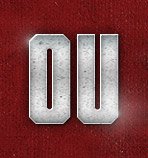 Open Post | Tuesday, January 10th
Posted on: January 10, 2017
– K'Jakyre Daley: It is starting to look more and more like Oklahoma will in fact keep their entire Sooner Squad 17 together.
FSU's late offer to 2017 OU OLB commit, K'Jakyre Daley (FL) was a concern. Daley was expected to take an official visit to Tallahassee after the dead period. However, he has clearly changed his mind and expressed his commitment to the Sooners on twitter this past weekend…
Staying True to Oklahoma ‼️ #boomersooner

— Destroyer9⃣❄️ (@beachmaster_p) January 8, 2017
– Samuel Barnes: The Sooners are looking to close out this class with one more defensive back. A possible candidate for that position is 2017 DB, Samuel Barnes (Richmond, TX). I spoke with Barnes last week and he let me know that Oklahoma has been in touch. I am told that the Sooners are expected to drop by and visit Barnes this Thursday.
Barnes could receive an offer from the Sooners as early as today.
Barnes is a little late to the recruiting scene because he only recently began playing defensive back. In fact, he transitioned to the position just last April.
As you'll see on film, Barnes plays multiple positions in the secondary…
– Defensive Back Philosophy: In talking to sources close to the program, the Sooners would really like to improve their speed and ball skills across the secondary. I'm told they want guys with the versatility to play any of the positions but the premium is on true cover guys. When you look at a player like Broiles, you see someone with great ball skills who could potentially play inside or outside.
Barnes is an example of a guy the Sooners are looking at as a possible player who could be a similar jack of all trades type. Another player that the Sooners may offer as early as today who fits that bill is Georgia native and current Minnesota commit, Trey Creamer who tweeted out the following this past weekend…
Oklahoma 🤔

— #️⃣Trey_Creamer1️⃣ (@Trey_CreamerxD) January 8, 2017
Creamer is another guy who is really an ATH (played a lot of RB in HS) with a diverse set of skills. Bottom line is there is a very real intent to get the OU secondary back on track right away. Don't be surprised to even see some players change positions in the off-season in attempt to ensure there are true cover guys all over the secondary. – (Super K)
– Tyler Taylor: Sooners will do an in-home visit this Thursday with 2017 LB, Tyler Taylor (Buford, GA). We'll have more on Taylor later this week. The Sooners are in this one! – (Brandon)