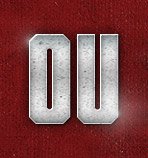 Open Post | Tuesday Jan. 21st (Updated 4:55 pm)
Posted on: January 21, 2014
I've got a few notes so I figured I'd go ahead and add an "open post" for today:
– As I mentioned previously Oklahoma isn't super confident about where they stand right now with Frison
– Oklahoma has parted ways with DB, Kendall Randolph. I called around and was told that as things stand right now with their other needs, they are done at DB but are of course holding a spot for Steven Parker. I'm sure they will continue to assess where their scholarship numbers are so things might change but as of now I'm hearing they are done.
– Coach Jerry Montgomery tweeted out his recruiting visit schedule which includes: Alabama, NOLA, Houston, Salt Lake City, Hawaii
– Was told that coach Bedenbaugh was actually in Utah today visiting 2015 OT Andre James. Andre is very excited about Oklahoma. Andre already holds a number of impressive offers and it looks like coach Bedenbaugh isnt wasting anytime with his OL recruiting in this class. He's already got two in the fold and most believe we lead for Barnett. He's now aggressively recruiting 2015 guys.
– (UPDATED: 3:26 pm): Sounds like Coach Stoops went by Plano West to visit stud 2015 RB Soso Jamabo. I've got a feeling this 2015 OU recruiting class is going to be truly elite.
– (UPDATED: 4:27 pm): Didn't take long for Kendall Randolph to find a landing spot, he tweets his commitment to Kentucky.
– (UPDATED: 4:55 pm): Really tough news coming out of the Senior Bowl. There are reports that Aaron Colvin may have torn his ACL. He was having an incredible practice and was in fact the winner of the CB award for the south team (along Jaylen Watkins). A tear is not yet confirmed but it isn't sound good at this point.