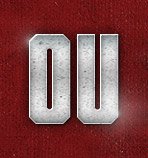 Open Post | Tuesday, Feb. 11th
Posted on: February 11, 2014
– As we mentioned yesterday Oklahoma has offered John Curtis HS DE/OLB, Marshall 'Bo' Wallace (River Ridge, LA). Wallace has incredible speed in open space and closes as fast as anyone we've seen at that size this year. Looks like a great OLB fit in our new scheme. We asked around about Wallace and got some really good news. The first bit of news was that Wallace actually camped at Oklahoma last summer, so he is familiar with Norman. The second bit is that the offer actually means a lot to him and it sounds like there is a great chance that he will take an official visit to Oklahoma. In fact we asked if OU has a real shot at the New Orleans area based player, even if SEC schools get involved (which they likely will), and I was told we absolutely do!
– Adrienne Talan (Ft. Lauderdale, FL) is not a name that many OU fans are familiar with, but I'm hoping that he will be a relevant name sometime in the future. Talan is a 6'0″ 195 lb OLB/SS/Nickel and I'm a big fan. Talan plays at Flanagan HS in Miami and is coached by former FSU CB Stanford Samuels and former FSU and NFL safety Devin Bush.
Stanford turned me on to him and Talan received his first offer yesterday from Temple. I suspect it will be the first of many. I've been told by Stanford (who is a friend that I trust) that Talan's coverage abilities are so good that he can actually play CB in man coverage. He's been described to me as "special." There is actually a play on his film where he literally jumps over the line, lands on his feet, and blocks a FG kick. There is also an unbelievable A-gap run blitz where he just stones the ball carrier.
In my opinion, he brings everything Oklahoma has been missing at the nickel position. He's physical against the run, he can man up the slot, and he can blitz the edge. He's the type of Swiss army knife player that would give the defense additional flexibility without substitutions. I'll be down in Miami this coming weekend to visit Stanford and I hope to get a look at Talan and some other Miami-based prospects up close.
– There have been folks asking if Josh Wariboko (Oklahoma City, OK) is a commit that OU fans need to worry about. I will say that some of those concerns are warranted in that I've got it on pretty good authority that Josh may want to look aroun,d but I wouldn't expect that to happen until perhaps the summer time. A recent visit to his school by a couple of Oklahoma coaches indicates that they are going to be vigilant about keeping Josh in the fold. High profile recruits like Josh have to be recruited throughout the entire process. I believe that even if Wariboko takes some visits and looks around he'll still end up a Sooner.
– I know it's that time of the year where we all start speculating on the spring depth chart. To that point, just a quick note I wanted to make on Ahmad Thomas. We're going to be watching him closely in the spring to see if the coaches consider spinning him down to LB. Thomas is a great down hill type safety and a big kid. But what we're curious to see is whether he's got the flexibility to really plan man coverage consistently. We've been told that there has been discussion of spinning someone down, but we weren't told who that was or how serious that discussion was at this time..
– One of my favorite posters over on scout.com, Zach Givens, posted a great interview with coach Mike Stoops on the Sports Animal last week. If you didn't get a chance to hear the two-part interview here is the link
Also, a couple quotes Zach pulled out that y'all will love:
"I don't think we've ever been better at the defensive line position. If we can get all these guys, we have a chance to be as good as we've ever been."
"This group will be very comparable to Bob's best defensive lines when you consider Striker as an outside linebacker. Geneo (Grissom) is a guy that has taken a little bit of time to process all the information and now is coming into his own as a player. I've never seen Geneo play like that and he flat tore that team up (Alabama). I mean it was technique, he was playing fast, he was aggressive. And now, if we can get him playing like Tapper, you got Chuka Ndulue, Charles Walker, you get Jordan Phillips back. I mean, this is an impressive group of players."