Open Post | Tuesday, April 6th
Posted on: April 6, 2021
Quick Hitter | Cam Williams OV's
– CJ Vogel
2022 Duncanville offensive tackle Cam Williams has some official visits in place for the month of June.
June 4 – Oregon
June 11 – Miami
June 18 – Oklahoma
He told me he still talks with Coach Bedenbaugh every day and feels like a priority for the Sooners.
This weekend at the DFW King of the Trenches event, Williams was hands down the best lineman in attendance and won the camp's Offensive MVP award.
Here's a bit of the write-up I had on him in early March:
Bedenbaugh's track record of developing offensive linemen has caught the attention of Williams as well. Williams told me he is being recruited at left tackle by Bedenbaugh, the same position former 6-foot-8-inch Sooner Orlando Brown commanded for three consecutive seasons. The two have some similarities and it is rather an easy draw for OU to point the comparison in this situation.
Williams admitted he is still trying to learn more about the program and school. But he is liking what he is hearing from Coach B so far. He also added that scheme won't be too big of a factor for him, it's all about relationships with the coaching staff.
Williams said he hopes to take some official visits before he makes a decision and named Oregon and Oklahoma as the two programs he is most looking forward to seeing in person. He added that he hoped to be committed sometime during the summer, though I would assume that is dependent on if visits will be allowed in June. Regardless, the Sooners are sitting in a pretty good position for one of the state's biggest prospects.
---
Talking Point | Which Room You Taking? | Offense
– Charlie S
Earlier in the week, we talked about which coach and which room you thought was the deepest and most talented room. Y'all love to dissect the depth and quality at all the positions so let's hear your thoughts on the offensive side.
I'm interested to read your thoughts on which coach on the offensive side has the most talented and deepest room in your opinion this spring. They will all add guys this fall when camp begins, but let's focus on the current roster.
********************************
Offensive line: Bedenbaugh
Tyrese Robinson, Anton Harrison, Marquis Hayes, Aaryn Parks, Chris Murray, Ian McIver, Wanya Morris, Finley Felix, Robert Congel, Nate Anderson, Brey Walker, Noah Nelson, Stacey Wilkins, Andrew Raym, Marcu Alexander, Erik Swenson, Darrell Simpson
Quarterback: Riley
Spencer Rattler, Caleb Williams, Micah Bowens, Tanner Schafer
Running Back: Murray
Eric Gray, Seth McGowan, Mikey Henderson, Marcus Major, Kennedy Brooks
Tight End/ H-Back: Finley
Austin Stogner, Jeremiah Hall, Brayden Willis
Inside Wide Receiver: Gundy
Marvin Mims, Drake Stoops, * Cody Jackson, *Brian Darby, *Obi Obialo (*Speculation)
Wide Receiver: Simmons
Theo Wease, Jadon Haselwood, Mario Williams, *Trejan Bridges (*Speculation)
*******************************
As I typed this, naturally, the numbers and talent in the offensive line stood out.
You cannot knock the quarterback room…at all, as you have two guys who were the number one QB in their class ready to roll.
The wide receiver rooms will go through a lot of movement in my opinion which is why I listed several guys as speculative. I am just going on what we have heard and how I could see things playing out (for instance I could easily see Trejan Bridges playing inside and outside, but with Marvin working there in the spring, I left Trejan outside for now).
Feel free to mix and match the wide receivers as you come to your own conclusions about which coach and which room has the deepest and most talented room on the offensive side of the ball.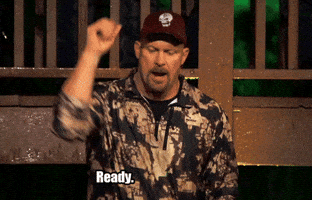 ---
ChampU22 | April Overview
– Charlie S
Had a few members of the community ask for a refresher on where things stand with the Sooners 2022 recruiting class.
I will go through position by position and throw out some names we feel like OU is in contention for.
Just because a name does not appear does not mean OU is not working on them or in contention with them, I will undoubtedly miss a few guys and if you bring them up in the comments, I can certainly add anything we are hearing on them and include them in the main post.
I am working under the assumption that OU will take at LEAST 25 this cycle with the possibility of 26/27.
Current Commits: 7
WR Luther Burden, 6-2 194
WRB Raleek Brown, 5-8 185
WR Talyn Shettron, 6-3 185
LB Kobie McKinzie, 6-3 227
WR Jordan Hudson, 6-1 180
OL Demetrius Hunter, 6-2 315
TE Jason Llewellyn, 6-5 240
QB: 0 commits – 0 anticipated commits
RB: .5 commits (Raleek Brown) – 2 anticipated additional commits
Current targets of focus: Gavin Sawchuk & JoVantae Barnes. Both have indicated they will visit Norman in June. Barnes has his date locked in.
WR: 3.5 commits (Hudson, Shettron, Burden and Raleek) – 0 anticipated commits
This one is pretty much done unless there is a decommit. Should someone jump ship, there are still a bunch of guys out there that OU could jump into the mix for immediately in guys like Brennen Thompson and even checking back in on Evan Stewart. Zero concerns about this group right now.
TE: 1 commit (Jason Llewellyn) – 1 anticipated additional commit
With Llewellyn already in the boat, this basically comes down to one name of focus right now in Kaden Helms – Bellevue West (Bellevue, NE).
Yes, there are other offers out there, but I don't see OU being a player for them at this point.
OL: 1 commit (Demetrius Hunter) – 4/5 anticipated additional commits
Bedenbaugh has his center, now he is faced with working from the inside out. Some of the names to keep an eye on are
Kelvin Banks – Summer Creek (Humble, TX) , Josh Conerly Jr. – Rainier Beach (Seattle, WA), Kam Dewberry – Atascocita (Humble, TX), Dayne Shor – IMG Academy (Bradenton, FL), Malik Agbo – Todd Beamer (Federal Way, WA), Jacob Sexton – Deer Creek (Edmond, OK), Jaylen Early – Duncanville (Duncanville, TX), Cameron Williams – Duncanville (Duncanville, TX), Jake Taylor – Bishop Gorman (Las Vegas, NV), George Fitzpatrick – Cherry Creek (Englewood, CO), Aliou Bah – IMG Academy (Bradenton, FL), Devon Campbell -Bowie (Arlington, TX), Earnest Greene – St. John Bosco (Bellflower, CA), Dave Iuli – Puyallup (Puyallup, WA), Cole Hutson – Frisco (Frisco, TX), Johnny Dickson – Flour Bluff (Corpus Christi, TX), Neto Umeozulu – Allen (Allen, TX).
I don't think OU will have a problem finding at least four guys from that list to add to the class.
Defensive line/Rush: 0 commits – 4/5 anticipated commits
This one gets a bit cloudy as semantics about positioning comes into play. Obviously, Gabriel Brownlow-Dindy – Lakeland (Lakeland, FL) and Omari Abor – Duncanville (Duncanville, TX) are considered 'must get's' by many. In Dindy's case, you would think he is a 3-tech in OU's scheme but he mentioned to K recently that OU is telling him he can/will play end.
Other names to keep an eye on across the DL are: Cyrus Moss – Bishop Gorman (Las Vegas, NV), Marvin Jones Jr. – American Heritage (Fort Lauderdale, FL), Kenyatta Jackson – Chaminade-Madonna Prep (Hollywood, FL), Jihaad Campbell – IMG Academy (Bradenton, FL), Derrick Brown – Texas High (Texarkana, TX), Derrick Moore – St. Frances Academy (Baltimore, MD), Dani Dennis-Sutton – McDonogh School (Owings Mills, MD), Ernest Cooper IV – Martin (Arlington, TX), Daniel Lyons – Homestead (Homestead, FL), Marquis Gracial – St. Charles (Saint Charles, MO), Jaray Bledsoe – Bremond (Bremond, TX), and Chris McClellan – Owasso, OK
Right now we are hearing OU is only looking for one interior guy, but that may be also due to semantics as mentioned above.
Linebacker: 1 commit (Kobie McKinzie) – 2 anticipated additional commits
Brian Odom already has the best true inside linebacker in the region (IMO) and one of the best in the country committed in Kobie McKinzie. So that is a great start.
Feels like the Sooners are in control of the Medlock recruitment and should they push, I don't think it would take much to get him to jump into the boat.
Other guys they are pursuing right now are, Shawn Murphy – Unity Reed (Manassas, VA), Xavier Simmons – Northwest Guilford (Greensboro, NC), Harold Perkins – Cy Park (Cypress, TX), Jaylen Sneed – Hilton Head (Hilton Head Island, SC), Devon Jackson – Burke (Omaha, NE), Martrell Harris – The Woodlands (The Woodlands, TX), Kip Lewis – Carthage (Carthage, TX) and Ish Harris – Pilot Point, TX
Harris took a self guided visit recently and plans on getting back to Norman in June. Still believe there is a lot of work to do there for OU as the Aggies made quite the impression on him during his self guided visit. Simmons, Jackson and Lewis are also priorities for OU from what we gather but obviously, Perkins and Murphy are way up on the board as well.
Defensive Backs: 0 commits – 4/5 anticipated additional commits
The skinny…none in the boat and the targets continually seem to shift a bit.
Trying to keep track of the guys OU is actively pursuing is a lot of work as there are a ton of names. Right now it feels like Austin Jordan and Jayden Rowe are beginning to pick up a lot of the focus from the staff.
Some of the guys the Sooners staff are working on include Ephesians Prysock – Bishop Alemany (Mission Hills, CA), Terrance Brooks – John Paul II (Plano, TX), Benjamin Morrison – Brophy College Preparatory (Phoenix, AZ), Myles Pollard – Ravenwood (Brentwood, TN), Jaylen Lewis – Haywood (Brownsville, TN), Jacoby Mathews – Ponchatoula (Ponchatoula, LA), Chace Biddle – Garland (Garland, TX). Alfonzo Allen – Hallandale (Hallandale, FL), Cristian Driver – Liberty Christian (Argyle, TX), Markeith Williams – Evans (Orlando, FL), Jaylin Marshall – Hallandale (Hallandale, FL), JyVonte McClendon – Lake Gibson (Lakeland, FL), Gentry Williams – Booker T. Washington (Tulsa, OK), Jarred Kerr – Lexington (Lexington, TX)
I am sure I missed a name or two. Obviously, you are all pointing at Gentry Williams and OU is doing work there. Also, a guy that OU was in a very good spot for at one time was Jarred Kerr, but they went quiet a bit before recently reengaging.
Chace Biddle is another guy worth keeping an eye on. I know some of you feel like OU has slipped a bit, as I have said previously, I don't think OU has slipped as much as other programs are starting to gain. He still likes OU a lot, just have more competition for him at this point.
Again, I am sure I missed some names. Feel free to make note of them in the comment section and I will check them out and add them to the list if things check out!