Open Post | Tuesday, April 20th
Posted on: April 20, 2021
The Latest | 2022 DL Chris McClellan
– Charlie S
Had a few of you ask for the latest we are hearing in regard to the Sooners and Owasso Defensive Lineman Chris McClellan so I checked in with him last night.
***Chris currently only has two official visits set – Florida the first weekend in June and USC the third weekend in June.
***He mentioned that Ohio State will definitely get an official visit from him, but he is not sure if he will take that during the summer or during the season. He did say he probably would prefer for that visit to be on a game week, but has nothing set.
***He would have two official visits remaining and, right now, I would say its 50/50 on OU getting one based on the fact that 'I can go there literally whenever I want which is a plus" in his own words. Still, I would not rule out an OU official during the season if they remain active in their pursuit of McClellan.
***I asked Chris if there are currently any set plans to unofficially visit campus at this time and while he said nothing is locked in, he does have the second weekend in June free right now so if that doesn't fill up with an official elsewhere, there is a possibility of heading to Norman with Gentry at that time. Even the Spring game is on the table as a self-guided visit if things come together, but again, nothing set as his family has some obligations that day.
***One thing to keep in mind as we discuss his recruitment…it is all brand new to him as he only started blowing up over the past month and he has a lot of information and opportunities to weed through as time (and effort from the staffs) will tell which programs that offered were serious offers and which were 'follow the leader' type offers.
***Bottom line as we sit here on April 16th…this recruitment has a long way to go and right now, I don't see a commitment to any program in the next few months. Schools took their time in offering him, and he is going to take his time in making his decision, which I think everyone can respect.
---
Updates | 4-Star DE Sets Official, Top WR Unofficial, & Rival Note
– Super K
***A quick word on the suspension issues. I have talked to our guys and we have made a decision not to report on it at all. We are here to report on the football team and recruiting. The University announced suspensions which all of you can easily find. If those players return to the team, then they will return to being within our coverage purview. So, we are not meaning to offend by not responding to questions regarding the matter. It is my opinion that the continued discussion of this matter is toxic.
************************************
***Now then, I wanted to pass a note on regarding Sooners 2022 DE target, Derrick Moore (Baltimore, MD).
As I mentioned last week (receipt) the Sooners were working to set up an official visit with Moore, possibly for the Western Carolina game.
I am now told that the visit has indeed been scheduled and is locked in for the Western Carolina game. Moore plays a national schedule so there aren't many weekends where he is able to take officials. The fact that OU is locked in and locked in early in the season, tells you a lot about his interest in the Sooners.
***Also, I have another name of a player who will be in Norman with Jovantae Barnes in June.
2023 4-star wide receiver, DeAndre Moore Jr (Las Vegas, NV) is one of the most highly coveted wide receivers in the 2023 class and he will be at the BBQ, as well.
Sooners recently made DeAndre's top twelve.
Between Malachi Nelson, Makai Lemon, and DeAndre Moore, the 2023 offensive talent at this BBQ is going to be…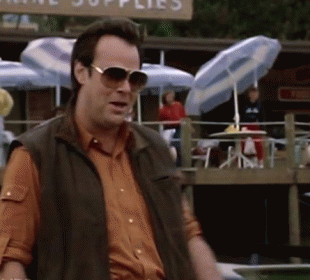 ---
Spring Game Will Have Visitors
– Charlie S
Sooners spring game weeked will have recruits in attendance.
Obviously, the visits will still be 'sefl-guided' and the recruits cannot have interaction with the staff.
As K and I have mentioned previously, Gentry Williams and Chris McClellan have both indicated they are looking to be there (nothing confirmed at this point).
Linebacker commit Kobie McKinzie tweeted out he will be there yesterday.
Tight end commit Jason Llewellyn told me he will be there as well (which he then confirmed with a tweet of his own). Wide receiver commit Jordan Hudson is still in the planning stages and has not confirmed his attendance, but he is working towards being in town if possible.
Tight end target Kaden Helms previously mentioned to me that he would like to visit as well and I will check in with him this week to get confirmation.
We are (and have been) checking with the regional targets and right now, there are a bunch of guys saying 'I'm trying to get up there and we hope to have a somewhat solid list later in the week.
---
Quick Hitter | WR Obi Obialo | No Longer on Roster
– Charlie S
Saw news on Twitter that Sooners wide receiver Obi Obialo in no longer listed on the Sooners roster, went in and checked it out, and can confirm that to be accurate.
Obialo had virtually no impact for the Sooners following his arrival in Norman prior to last season.
This should not come as a complete surprise to most of you. Super K noted back on April 7th that something was up with Obialo as he reported in his sourced notes…
'***Am told Obi Obialo hasn't been at practice. Not sure what is up there
The issue is…the scholarship numbers in the wide receiver room, which was not stacked in regards to numbers even before this week's events, took another hit as Obialo appears to be gone.
As we have mentioned prior, I would look for the Sooners to actively investigate the NCAA transfer portal in search of a couple bodies following spring ball around the country.
---
4-Star OL Visiting for Spring Game
– Super K
Since dropping his top five, 2022 4-star OT, Jacob Sexton (Deer Creek) has been a bit quiet. His top five was OU, Texas, Texas A&M, Alabama and Oklahoma State.
We have long thought that this would be a Red River battle. Although Sexton is from Oklahoma, his father is originally from Texas and grew up a Texas fan.
Well, Sexton tells me that he will be at OU's spring game this weekend. He still plans on taking his official visits this summer. But getting him back on campus for the game sounds good for the Sooners.
---
Visit News | Sooners to Host 4* Linebacker Target
– CJ Vogel
The Sooners will get a visit from 4-star 2022 linebacker Kip Lewis out of Carthage, TX
Lewis let me know he will be heading to Norman to take in the spring game.
This is a nice development for OU as they are still looking for a couple of additional linebackers in this class to go along with Kobie McKinzie.
Lewis is coveted by a bunch of other programs and getting him on campus for the spring game is a pretty big deal.