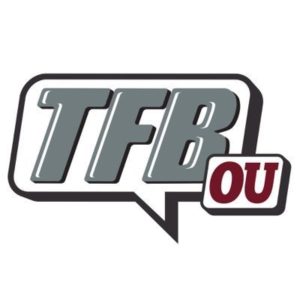 Open Post | Tuesday, April 19th
Posted on: April 19, 2022
Sourced Team | Notebook
– Super K – Posted on: April 15, 2022
Some team notes to start your holiday weekend off…
***I've already mentioned the scheme being far more complex but the other thing I'm told is there is a far greater emphasis on details within technique. This is a stark contrast from the old staff where there was very little detail taught. The idea here is, practice perfect now so if you fall short, you're good.
***To the point above, a source reemphasized the far more demanding nature of the program under Venables as compared to the previous staff. One of the things I've heard as an example is that the players are required to hit their weight target at the end of each week. If they don't hit it, they have to stay and do whatever they need to do to hit it – drink Gatorade, whatever.
***The point here is there is a standard and you are required to meet it. I'm telling you, I really think you're going to see it on the field this upcoming season.
***I will note though that Venables and Lebby covet speed so they aren't throwing huge arbitrary weight targets at them. They are, as the view them, ideal weights given the various factors.
***Offensively, I wanted to add to Charlie's note from earlier in the week – that the run game has been clicking. I asked about this and was told that the run game under Lebby is just so much more violent. Was told that part of it is the scheme and the way he sets up the runners. But, was told a lot of that is also just the culture – that the mindset Venables and Schmitty instill is to be violent. They don't tolerate softness or excuses. I think you're going to see more of what we expected from a back like Eric Gray. And I think Barnes is going to shine, as well.
***Continue to hear good things about Dillon Gabriel. The impression I get is he has the kind of accuracy OU was used to under Riley's quarterbacks. Have been told he is impressive. I'll be interesting to finally see it in the spring game. How good Gabriel is or isn't will tell us whether this is a good team or a great team, in my estimation.
***Continue to hear good things about the development of the wide receivers – Farooq, Theo, Stoops, Marvin. Also told that Jayden Gibson is going to be good down the road. Was told he just needs to continue to mature. But, the potential is there – very big and very fast.
***What I was told though is that the option routes and the way the wide receivers use the defenses leverage against them, really allows for guys to use their strengths against the defenders weakness. I think you'll see a lot of good things this year out of Stoops in the slot which should open up the edges.
***Defensively, continue to hear that the defensive line is going to be much better even though they don't have a guy with the pure size and athleticism of Perrion Winfrey. Was told that as a unit they're getting to the quarterback. I think you'll see stars emerge in the season – the way it used to be back in the day at OU. That used to be one of the fun things about the upcoming season is finding out who was going to become the name no one was talking about. I think given the scheme, the culture, the development and depth, you'll see that happen this year. But so far most of what I hear about that front-end group is more as a collective unit and not a ton of specific individual players.
***The linebacker core is athletic, as you know. But the big difference you're going to see, as you probably guessed, is a lot of linebacker blitzing. Am told that is a major emphasis. One source mentioned that a guy like Asamoah would have had a field day in this defense.
***I get the sense that Stutsman is the clearly defined best linebacker in the group. But the room is athletic and talented. I'm told TD Roof is very good. He isn't just Ted Roof's son, he can play.
***Kanak and Kip are both extremely athletic but there is still a steep learning curve for those two. But the future is very bright with them.
***The back end may be where you see the most improvement. As Charlie noted, at CB you've got Woodi, Jaden and Kani Walker working in the first group but I'm told there has been broad improvement across the board including from guys like Dennis and Eaton.
***I did ask specifically about Walker and was told that he makes some great plays but he also gives up some big plays. So he's working on consistency. But, sounds like he's impressing, overall.
***As you know Bowman and Key are manning the safeties spots. I asked about the distinction between those two and was basically told Key is more athletic (he's ridiculously athletic) but Bowman has the football IQ that really helps in this defense. Am told Bowman is making a lot of plays. You'll recall I mentioned that it was clear in the winter that the staff really liked Bowman early on.
***I also asked, how Justin Broiles is fairing at nickel and was told that Venables defense doesn't require as much man to man coverage. So, you don't have to be a freak athlete to be successful. You may recall the major difference we saw between Tony Jefferson under Venables and then under Mike. Venables had Jefferson looking like an AA as a freshman.
***On that note, the last thing I'll mention is that I've asked multiple sources, how good this defense can be. I've been trying to get a sense of how the staff sees the ability and potential of these current players. I've heard some, we'll have to wait and see. But one person mentioned something in line with the note above saying that coach Venables' defense doesn't require a bunch of 5-star athletes. "It's great to have a couple of unicorns but the rest of the guys just have to be willing to do their job." I do get the feeling that the staff feels like this team has some real potential talent at spots and if they can get enough of them to do what they're supposed to do and do it hard while getting a couple of guys to emerge as stars, they can be good.
***Again, I remain pretty bullish on this team. I think at this point, I really just want to get my eyes on Dillon Gabriel in a live situation like the spring game.
---
Friday Notes | Practice Observation
– Charlie S – Posted on: April 15, 2022
James was out at practice today for the viewing opportunity (I'll have videos later this weekend) and he wanted to pass along some observations to you all:
***On the bike: Marcus Major, Trevon West, Jackson Sumlin…DJ Grham started practice on the bike but then began to work back in
***The offensive line looked intact…James really liked what he saw in the tackle competition, particularly from Savion Byrd and Aaryn Parks
***Jovantae Barnes again impressed him, said he gets as many reps as any back out there. They are really working him.
***Nick Evers is clearly QB2 right now and Ralph Rucker was working in front of Micah Bowens
***Said Chris Murray really looks good physically. Really hardened up.
***Mentioned the way Gabriel carries himself is similar to the way Baker did while at OU. Just talks about how much he helps everyone around him and is a good leader. Like hearing that.
I asked him if he noticed the EDGE guys like Smith and Stripling and Walker and he said they were all out there working as defensive ends. Again, they won't always have their hand in the dirt necessarily, and they will have opportunities to stand up and rush the passer. James expects the personnel groupings to be impressive.
***He noted that Justin Harrington is getting reps in practice and that points to him being no worse than the 5th safety, which is progress.
---
Sooners Saturday | Quick Team Notes
– Charlie S – Posted on: April 16, 2022
We have put out a ton of sourced notes recently and many of you have noticed that cornerback DJ Graham's name has not come up all that often.
Just want to touch on that a bit.
James first noted that DJ was banged up back on April 11th HERE.
'***Was told Junior D.J. Graham (6'0, 190) is a bit banged up and on the bike, leaving opportunities for Sophomore Kani Walker (6'2, 203). Sounds as if Walker has been one of the better corners this spring and is pushing for playing time.'
I noted that a source mentioned to me that Kani, Jaden, and Woodi were getting a lot of reps in the scrimmage on the 13th HERE.
'⁃ Source said Woodi, Jaden, and Kani got a ton of reps at CB. He also mentioned Kendall Dennis' name once again, but I did not nail down how he fit in the depth chart (amount of reps) for this scrimmage. Will look to clarify that one!'
K noted that his sources corroborated the previous notes when he posted his sourced notebook on the 15th HERE.
'***The back end may be where you see the most improvement. As Charlie noted, at CB you've got Woodi, Jaden and Kani Walker working in the first group but I'm told there has been broad improvement across the board including from guys like Dennis and Eaton.'
So where does that leave DJ? Not in a terrible spot as long as he gets back out there soon, and James did mention at yesterday's practice he did join in some of the drills after starting the session on the bike, but definitely behind the curve on learning the new scheme.
Perhaps just as important as learning the new scheme is for DJ, it is equally important for the other guys and it sounds like a couple of them have absolutely taken advantage of the increased reps. As we have each mentioned, from different sources, Woodi Washington, Jaden Davis, Kani Walker, Kendall Dennis, and Josh Eaton have all had their moments as standouts in spring camp.
That does have an impact because if the coaches cannot see you, the coaches cannot make accurate assessments. Definitely will be interesting to follow as spring winds down and summer and then fall camp begin.
Again, not saying DJ is out of the competition at all, but each day he cannot go, he gives someone else an opportunity to make a statement and we are at the point of spring ball where those opportunities are dwindling.
***On another note, Super K passed along a note on freshman Robert Spears Jennings. K is hearing a lot of good buzz on the youngster and while he may not be a featured guy in the rotation this season, sources tell K that those around the program are very high on RSJ and believe he has a big future in Norman.
---