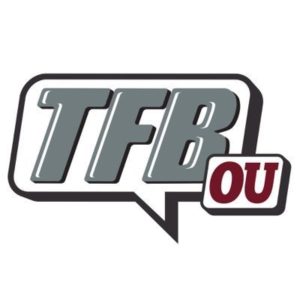 Open Post | Tuesday, April 12th
Posted on: April 12, 2022
Derrick Leblanc | Sourced
– Super K – Posted on: April 11, 2022
As you know, the Sooners have hosted 4-star 2023 DL, Derrick LeBlanc (Kissimmee, FL) on multiple occasions and LeBlanc is expected to return to OU.
I recently asked LeBlanc what was driving his interest in the Sooners and as you'll recall he mentioned that his relationships with this OU staff are unrivaled.
To get a better sense of how things might be looking, I spoke with a source down in Florida to get a broader view of this recruitment.
***So, while LeBlanc has been on OU's campus multiple times and that is obviously telling given the distance, source said that he's in Gainseville very regularly.
***And, given the proximity he's able to get over there more than he can get to Norman.
***Another thing that caught my attention is that the sense my source had was that outside of OU and Florida, the other two schools in the mix are Miami and Florida State (to some degree). It seems like outside of OU, the local schools are standing out more right now.
***If that's the case then it feels like this is going to be a battle between distance and relationships.
***And per this source, the battle is indeed between OU and Florida. This source did note that they believe it's Florida's to lose but that wasn't anything they could say with any certainty as the process is still ongoing.
***To me it's going to come down to this, can OU make him feel "at home" more so than Florida can cut into OU's lead on the relationship front.
***Keep in mind that LeBlanc commits on July 23rd. So, these upcoming visits will be crucial.
---
Talking Point – Culture Shift?
– Darius Terrell – Posted on: April 11, 2022
Although I spend the majority of my time gathering information to share with the Texas side about happenings in the recruiting world, I had a very interesting conversation recently that I thought many of you all would like to hear about.
I spent about 90 minutes the other day having a phone conversation with the parent of what is considered one of the top Offensive prospects in the entire nation for the 2023 class. This young man isn't a guy that I believe has been on the radar of Sooner fans for a while.
As we were talking, it was brought to my attention unsolicited that Oklahoma had made a poor impression the first time that this young man and his family visited campus under former Head Coach Lincoln Riley.
"It was a really different vibe that we hadn't experienced anywhere else and it kind of left a bad taste in our mouths. We were in town to learn about OU, learn what the coaching staff is about, and learn about their plan to develop our kid on and off of the field. Instead, it was almost as if we should have been honored that they were even taking the time to host us. We haven't heard much from USC since (Riley) made the move and we are cool with that."
In contrast, this same parent told me that they had heard nothing but rave reviews about OU's new staff since Brent Venables has arrived on campus.
"We have heard very positive things about Coach (Venables) and the way that they are currently going about their business over there. The communication has picked up since the change and conversations with Coach (Valai) have been productive. We will probably make our way back to Norman at some point this summer just to see if it all matches up."
In summation, it seems like things indeed were beginning to get a bit stale with Lincoln Riley and his approach with some families appeared to rub at least one high-profile 2023 recruit the wrong way.
The water cooler conversations since Brent Venables' arrival have been a bit of a 180-degree change at least in terms of perceived atmosphere around the program and it has A LOT of people in the region excited to see how the Sooners perform this season. Everyone's watching to see if what they feel and hear matches up to what they see on Saturdays next Fall. If it does, we could see Oklahoma recruiting take a big next step in the near future.
---
Quick Hitter | Jackson Arnold
– Charlie S – Posted on: April 11, 2022
After receiving a number of inquiries from members of the community about the status of Sooners '23 QB commit Jackson Arnold, I decided to find out for myself. Apparently, there are some rumors out there that Texas A&M was making moves for him following the decommitment of the QB they had in the '23 class, Eli Holstein, I figured I would check in with Jackson.
To nobody's surprise in our community, those rumors are just that. Rumors. Manufactured drama if you will.
Instead of dancing around and speculating, I went right to the heart of the matter and asked Jackson about them.
I mentioned that apparently there were some rumors about Texas A&M coming after him and making some headway and he said 'I've been seeing those. They are NOT true at all. Plus I have never spoken to an A&M coach. Ever.'
He also indicated that he is locked in with Coach Lebby and the Sooners.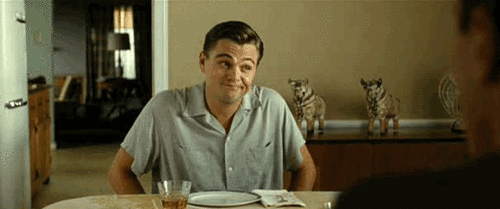 It's recruiting. Things can change, particularly when programs change. At this time, I would not worry about OU and Jackson Arnold.
Oh. Also, he is still heavily recruiting Peyton and Eli Bowen to join him in Norman along with some other recruits in the DFW area.