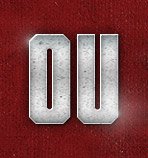 Open Post | Tuesday, April 11th
Posted on: April 11, 2017
Just a quick but important note today regarding Clemson DT transfer, Scott Pagano…
– Scott Pagano: Multiple sources have confirmed that the Sooners are in Pagano's final two. As mentioned yesterday, a decision is expected to come this week.
Pagano's most recent visit was to Oregon. We don't yet have a sense of which way he is leaning.
In my estimation, Pagano could be a critical piece of the puzzle the Sooners are trying to put together to make a run at the national championship. Not only does Pagano bring a mature and physical presence to a defensive line that needs it but he also brings a model to young talented guys like Neville Gallimore. The reason certain programs continue to produce at a high level at certain positions is because it's easier to learn from an example than a theory.
If guys like Gallimore are able to see high level DTs like Pagano play, it will give them a real life example of what they need to shoot for. – (Super K)
– Treveon Johnson: 2018 Texas Tech WR commit and OU offer, Treveon Johnson (Giddings, TX) tells me he was not able to make his return visit to Norman this past weekend.
Johnson says he is working on confirming another date to get back up to Norman. Once Johnson's get back up to OU, we will likely be on commitment watch. – (Super K)