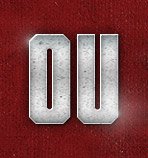 Open Post | Thursday, January 5th
Posted on: January 5, 2017
– Adrian Ealy: As we mentioned yesterday, 2017 OT, Adrian Ealy (Gonzales, LA) will announce his commitment today at 11:00 am.
Committing around 11Am tomorrow!

— Adrian Ealy (@adrian_ealy) January 4, 2017
Ealy will release a Bleacher Report selection video naming his choice. Ealy released a list of top schools last spring…
Top 12 for now !! #humblebeginnings #blessed #Top5comingsoon pic.twitter.com/CTfifJ0P1s

— Adrian Ealy (@adrian_ealy) April 29, 2016
However, Ealy let us know that he is down to Oklahoma, LSU and Arizona. Brandon tells me that the most recent word is that Ealy's offer to LSU is no longer committable. If so, that would narrow things down to OU or Arizona and as I mentioned yesterday, our source on the OU side of things feel pretty good about where they stand.
Ealy did visit Arizona back in December and shortly thereafter the word was that he was down to OU and Arizona which jives with the above.
I don't have a strong sense just yet how this one ends up but anytime OU is competing with Arizona, you have to like the Sooners chances. I reached out to a source on the Arizona side last night to see if they had a sense of where they stand with Ealy and I got a text reply saying, "trying like hell". Your guess as to how that should be interpreted is as good as mine so I offer without comment :). – (Super K)
– Stephan Zabie: Should Ealy commit, the question will be whether the Sooners continue to pursue TX OT, Stephan Zabie. The Sooners will also find out their fate as it relates to Chuck Filiaga this weekend.
I spoke with the father/guardian of Stephan Zabie yesterday and he tells me that they continue to hear from coach Bedenbaugh everyday. He also noted that Bedenbaugh sees Zabie as a true left tackle. If so, that obviously makes Zabie all the more intriguing as true LTs are scarce. Add to it that Zabie hasn't been playing football very long and coach Bedenaugh is a master developer, it would seem like a great fit.
We should know more after Ealy and Filiage announce. – (Super K)