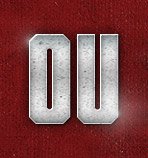 Open Post | Thursday Jan. 30th (Updated 7:53 pm)
Posted on: January 30, 2014
– I know I said I was going to stay away from the Kenyon Frison speculation but I had separate and different people tell me different things yesterday and I figured I'd pass them along. The first thing I was told by a separate source than the source I heard things from last week was, "They (coaches) don't feel good on Frison". However, I texted a friend who is committed to ASU this year and I asked him what he has heard on Frison and he responded by saying "I think he's going to OU". Let me just say that I've asked him the same question multiple times in the past and he's said he doesn't know. At the same time I've got nothing on where Nebraska stands in all this so still not much to go on. Not taking a true left tackle in this class just seems like a problem waiting to happen so I sure hope we land Frison or Lukayus McNeil.
– People have asked us about Miciah Quick and nothing has changed for us. We've predicted Quick to Oklahoma for quite some time and we still feel the same.
– Oklahoma offered ATH out of Missouri City, TX J.W. Ketchum yesterday.
– Also, a very notable offer went out yesterday. Oklahoma extended an offer to 2015 QB Jarrett Stidham.
– According to Taylor Hamm coach Stoops visited stud CB Kendall Sheffield yesterday.
– Here is a great article/Q&A with 2014 OU DE commit Dwayne Orso from the Homewood Star: http://thehomewoodstar.com/sports/dwayne-orso/
– I know there have been reports that Blake Bell has been working a little bit at TE. I can tell you that on Monday a friend emailed us and actually said that he's been told that the coaches plan on moving Blake to TE. We didn't report it because we haven't had a chance to go by and see any of the 7-on7s to confirm. But we will try to do that for y'all.
– Not sure if we already mentioned this but Kahlil McKenzie said he will be coming to OU's March Jr. day. Malik Jefferson will also be there. That's two big time players for the March Jr. day.
– A few names for this jr. day (and feel free to add more in the comments below). J.R. Hensley said that he was invited but hasn't received many details just yet.
– DE Caileb Booze will be at the jr. day.
– Du'Vonta Lampkin will be there as well. And I'm assuming OT Toby Weathersby may come along but I have not yet confirmed that with him. Incidentally, I believe Texas has extended an offer to Toby Weathersby. However, Toby has said that OU is his favorite school.
– Will Sunderland confirmed that he will also be at OU's jr. day.
– Darrion Daniels also told me he'd be at the jr. day. He did say that he's already visited OU before so this won't be his first time in Norman.
– I know Clay Mack trains WR DaMarkus Lodge and CB Darrell Miller and they are all supposed to be in Oklahoma on Sunday for the Quick Twitch clinic so perhaps they'll make the trip a day early and hit OU jr. day but I have yet to confirm that.
– Also, it's been reported that LB Justin Hilliard will be attending the Oklahoma jr. day. Hilliard is from Ohio and has an offer from just about every school in the country!
– (UPDATE 12:42 pm): Got word that coach Bobby Jack Wright stopped by to see the big CB we mentioned earlier this week, PJ Mbanasor.
– (UPDATE 5:03 pm): Stud CB Kendall Sheffield is considering taking the trip to Norman this weekend for Oklahoma's Jr. day. The trip is not yet confirmed but the fact that it's under consideration is of note. Sheffield is another player who has offers from just about every school in the country including schools like Alabama, Ohio State, LSU and Texas. Once I hear about Sheffields firm decision one way or another I will pass the info along.
– (UPDATE: 7:51 pm): Oklahoma has offered Florida OT, Christian Pellage.
– (UPDATE: 7:53 pm): OU target, Larry Pryor, has committed to Texas A&M. He's part of the Texas "fab 5" I believe which includes among others Daylon Mack and OU target Malik Jefferson.