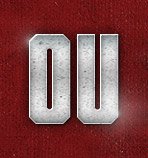 Open Post |Thursday Jan. 23rd (Update 1:32 pm)
Posted on: January 23, 2014
– Coach Bedenbaugh is putting in more 2015 offensive tackle work. He will be visiting elite 2015 OT George Brown.
– Also, Courtney Garnett tweeted out that coach Stoops will be visiting him Thursday. I checked with him to see if he meant today and he said "next Thursday". Coach Stoops going down tells you that they don't want to take any chances. They want to make sure they seal Garnett up.
– UPDATE (7:42 am): LSU will be doing an in-home visit with Deondre Clark today. Also, Clark will take a visit to LSU this weekend. I suspect this visit will be a key point in his recruitment.
– UPDATE (10:10 am): 2015 star safety and Oklahoma offer, Will Sunderland, will be attending K. State's jr day. He messaged us and confirmed it after he put out a tweet.
– UPDATE (10:22 am): 2014 OU offensive lineman commit, Jonathan Alvarez, tweeted that "Coach Stoops and Coach Gundy stopped by to see me today."
– UPDATE (10:35 am): Coach Montgomery, Coach Bedenbaugh and Coach Norvell were in Utah earlier this week. I asked 2015 OT Andre James if it was to see him and he said only Coach Bedenbaugh came by. So perhaps the three coaches went there to team up on Kenyon Frison. Coach Montgomery was Frison's initial recruiter and with Coach Norvell being pretty much done you've got think there is a strong possibility all three went to visit him.
– UPDATE (11:01 am): 2014 LSU commit & OU offer/DE target, Deondre Clark – "Asking 4 continued prayers as we are trying to come to a decision which better FITS ME and where I can ADD TOO a program. Not take away from" – @ClarkBoy_2
– UPDATE (11:15 am): 2015 WR Ryan Newsome let me know that Coach Norvell came by to see him this morning and he said Coach Bedenbaugh will be by to see him next week.
– UPDATE (12:58 pm): According to multiple reports, Oklahoma has offered 2015 LB Darrell Williams (Hoover, AL – VIDEO). He has said in interviews that he grew up an Alabama fan, although the Tide have yet to offer, so it remains to be seen just how realistic the Sooners chances might be with the immensely talented backer. But there is no denying the OU coaches intentions of continuing to mine SEC country for talent.

– UPDATE (1:32 pm): Per Greg Biggins of Scout.com, USC is expected to have an in-home visit with Michiah Quick later today. Most haven't felt USC was much of a player here, but Sark is an outstanding recruiter and the Trojans can obviously offer the appeal of staying out west and close to home. Will be interesting to see what the reports are coming out of this meeting (assuming it does indeed take place).