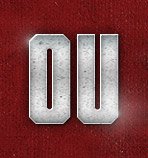 Open Post | Thursday, February 9th
Posted on: February 9, 2017
– Leon O'Neal: Continuing with 2018 players to watch, the Sooners were an early offer for 2018 DB, Leon O'Neal (Houston, TX). Since that OU offer, O'Neal has picked up offers from the likes of Alabama, Clemson and most recently Ohio State among others.
O'Neal tells me that he will visit Oklahoma for their second jr day which will take place next weekend (Feb. 19th). Talking to folks around O'Neal, I'm told he'd like to stay somewhere close. Think Texas, TAMU, and Oklahoma but the source noted, "if Herman, Sumlin and Stoops don't recruit the hell out of him he'd be willing to leave (the area)". – (Super K)
– Demarvion Overshown: Yesterday Oklahoma offered 2018 DB/LB, Demarvion Overshown (Arp, TX). Overshown is a phenomenal and versatile athlete. At his size (6'4 205 lbs) and with his flexibility and speed, he can play numerous positions on the field.
Right now Texas is the favorite for Overshown. I spoke with him earlier this week and he said, "I definitely grew up a Texas fan. I'm going to visit them this month but I'm going to try to get up to Oklahoma". Overshown didn't have a date set for the Oklahoma visit but Oklahoma will need to work to get him on campus sooner rather than later because although he says he plans on waiting out the process, Texas has been recruiting him since the new staff first arrived.
Should also note, I always like asking kids about their future goals/dreams and usually the response involves the NFL. Overshown's answer was great, "I'd like to play in the NFL but if that doesn't happen I'm fine with it. I really want to major in architecture". Interestingly of all the high school athletes we speak to, Overshown feels like one of the guys that does end up being a NFL draft pick. – (Super K)
– Alston Orji: 2018 LB, Alston Orji (Rockwall, TX) is definitely a name Sooner fans should be familiar and keep their eye on. Orji has already visited Oklahoma on multiple occasions. In fact he just made the trip up to Norman for the most recent jr day however due to a miscommunication in the scheduling the Orji's didn't spend much time in Norman that day. I spoke with the father of Alston Orji and he said they will, however, make a return trip back to Norman for the spring game in April.
Alston's father tells me that they are currently working on a list of a top 5 and while he did not say, I find it hard to imagine the Sooners wouldn't make the cut. Both the father and Alston have always spoken very highly of the Sooners and they seem to have a very strong connection with coach Kish and coach Stoops. Oklahoma was, after all, one of Alston's first offers.
OU is a very real player in this recruitment and my sense is that TAMU and Arkansas are among the other schools to keep an eye on. – (Super K)