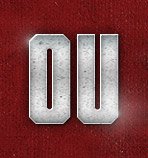 Open Post | Thursday, February 16th (UPDATED 11:55 am)
Posted on: February 16, 2017
– Izaih Filikitonga: In case you missed it, last week Alex mentioned that the Sooners will host 2018 DE, Izaih Filikitonga (Euless, TX) this upcoming weekend.
2018 Trinity DE Izaih Filikitonga (@cmakahununiu) tells me he will visit #OU next Sunday. #Sooners @TheFbBrainiacs

— Alex King (@AKing_TFB) February 11, 2017
Filikitonga has recently picked up offers from Oklahoma State, TCU, Utah and Utah State. The Sooners have not yet offered but that could change this weekend. – (Super K & Alex)
– Tommy Bush: Also, earlier this week the Sooners offered 2018 WR, Tommy Bush (Schertz, TX). The 6'5 WR has recently exploded onto the recruiting scene picking up offers from Tennessee, Notre Dame, Auburn, Georgia, and others. One of the reasons for his recent rise is his stellar testing performance at the Nike Regional Opening where he posted a 4.47 40 and a 4.15 shuttle. Again, he did that all while measuring out at 6'5!
Bush tells me he won't be able to make it to OU this weekend but definitely plans on visiting the Sooners, "Hopefully I can possibly set something up on my spring break…if not then will have to be spring (practice)".
I'd keep a close eye on Tommy. I think the Sooners have a strong shot here. Though, that's starting to go without saying when you combine the recruiting efforts of Dennis Simmons & Lincoln Riley, with Riley's offense, the Sooners recent receiver success and the depth at quarterback.
Check out that one handed grab… – (Super K)
– Treveon Johnson: A name we haven't mentioned much on here is 2018 Texas Tech WR commit, Treveon Johnson (Giddings, TX). Johnson picked up an offer from the Sooners back in January and actually visited OU a couple weeks ago for their first junior day.
It's pretty clear the Texas Tech commit came away impressed with Oklahoma, "It was nice. My parents fell in love I swear…I liked it as well. I can't lie".
I know a lot of folks are infatuated with the big WRs but I personally prefer the 100m track sprinter build-type WRs who are typically right around 6'0. Johnson is one of those guys. His feet explode off the ground and he gets in and out of his breaks effortlessly. A lot of athletic WRs play both ways in high school but Johnson is different. He is a wide receiver who actually plays DB…with violence! This young man looks sudden, fast and appears to have a lot of fight in him. I like him.
I'll be speaking to Johnson in more detail in the near future. He's another WR Sooner fans should keep their eyes on. – (Super K)
– Potential New Weekend Visitor | Kolby Peel: 2018 DB, Kolby Peel (College Station, TX) tells me that he is trying to make it to Norman this weekend for the Sooners invite-only jr day.
Peel does not currently hold a Sooners offer but I'm told he could receive one this weekend if he makes the trip up to Norman.
– A Return Visitor | DaShaun White: 2018 ILB, DaShaun White (North Richland Hills, TX) made a trip to Norman for the Bedlam game back in December.  He will make a return trap back to Norman this upcoming weekend for the Sooners jr day.
Headed back to Norman, OK this Sunday ?⚪️ #BoomerSooner

— DaShaun White (@schoolboyshaun) February 15, 2017
White has already picked up some FBS offers including a recent one from Houston. My sources on the TCU side tell me an offer from TCU should be coming soon. White doesn't yet hold an Oklahoma offer but on film, White looks like an offer guy. And with the Sooners inviting him back to Norman, again, I could see him picking up that offer soon.
White has great downhill speed but his final two-step close is really something to witness…nasty. – (Super K)
– UPDATE (11:55 am): Sooners will host 2018 DT, Jordan Kelley (Tulsa Union) this weekend for the OU jr day. Kelley picked up a TCU offer earlier this month. This is another in-state guy to keep an eye on.