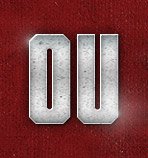 Open Post | Thursday, April 13th
Posted on: April 13, 2017
It's been a pretty quiet week but things could get interesting tomorrow…
– Scott Pagano: As you all know by now, Clemson DT grad transfer, Scott Pagano will announce his decision tomorrow. The decision is down to OU and Oregon.
I have checked with numerous folks on which way he is leaning and have not gotten a firm answer.
The best I received was from someone close to Pagano who said, "I know he loved his OU visit but he hasn't let me know (which school he's going to pick)".
I do think Oregon offer Minnesota DE/DT, Gailen Elmore and the Sooners not doing so could very well be telling. It's also obvious that Pagano enjoyed his trip to Norman far more than he expected to. That's actually pretty common though. A lot of out of state recruits tend to think Norman is going to be this tiny one stop light town and tend to be impressed when they see it's much more than that.
– Jalen Green: In case you missed it, 2018 CB, Jalen Green (Houston, TX) tweeted out the following…
Commitment coming Friday 👀🔥

— Jalen Green (@jaygreen__) April 13, 2017
As many of you may recall, Green visited OU this past winter for one of the OU jr days. I am told Green is not making a school commitment. He will be committing to one of the bowl games.
I should also note that OU really isn't in play with Green. Texas and TCU are the clear leaders. He's originally from Louisiana so if he were to go out of state it would likely be LSU. But the easy money is on Texas.
In general, the Sooners have a lot of catching up to do with the highly coveted DBs in Texas.
As of right now OU isn't in a good spot for any of the top guys out of the Houston area. But we all know that if OU wins this season and Texas and TCU struggle again…that could quickly change. – (Super K)