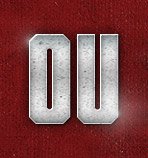 Open Post | Sunday/Monday, April 13th/14th (UPDATED Monday, 5:00 am)
Posted on: April 13, 2014
– Hey folks! This is K. I finally made it back to the good ol US of A!  I will be traveling overseas again later this week on business but we're in the process of trying to get some of the other guys to write about recruiting so that we can 1) bring y'all more information and 2) when I go out of town for work (which happens a lot) there aren't gaps in the information.
– We'll start the recruiting news of with a bit about Breiden Fehoko. He was originally planning on being at yesterday's spring game. In fact he even let coach Stoops and coach Montgomery know that he was coming. He did make it to the mainland and has been in Lubbock but the family is not going to be able to make it up to Norman for a visit at all this trip. He is enjoying his time in Lubbock. It's hard to deny that the family ties he has to Texas Tech are going to be tough to beat. With a brother on the team and another one who is a GA that's the closest he would get to a home away from home. Having said that he's clearly disappointed he couldn't make it to Norman and he will be taking an official visit to Oklahoma of course. He holds Oklahoma in very high regard.
– I know while I was gone PJ Mbanasor received an offer from Texas and a number of sites have already assuaged fears most folks had about an offer. I can tell you that Texas was never really a threat and the way that they offered made them even less of a threat. Right now Oklahoma is the team to beat. He wants to see schools like Ohio State and Notre Dame and he's definitely not the type of young man afraid to leave the south/home so while OU is a good spot we aren't going to discount those visits.
– Spoke at length with star safety Kahlil Haughton on Friday before his trip to Oklahoma for the spring game. I was always under the impression that Baylor had the best shot at Haughton but the more I get to know him the more I believe Oklahoma is a major major major player in his recruitment. In fact I feel very good about OU's chances. The impression I get from him is he really does love Oklahoma. Haughton is a special player in my opinion who can do everything you could possibly ask from a safety.
– Also, talked to Kylan Johnson, safety out of Skyline who recently picked up his first two offers from UCLA and Wisconsin and Oklahoma has definitely been in touch. He's been speaking to coach Viney and coach Boulware. I'm starting to think that Oklahoma is going to be in a first come first serve situation at the safety and corner positions. I really believe that if Oklahoma recruits hard – meaning they stay in regular contact with the secondary players on the board – they will sign one the best secondary classes in the country and one of the best under coach Stoops tenure (at least on paper).
– Last week many of you probably noted that Oklahoma offered Iman Marshall. That was an offer we mentioned a couple weeks ago that we were hoping would happen since Iman and Kahlil McKenzie have talked a lot about playing together. I've spoken to Iman a little but I plan on calling him soon. Even if Iman isn't a realistic possibility I still believe it sends a good message to Kahlil about how much Oklahoma wants him.
– UPDATE (Monday 5:00 am): Spoke to Kahlil Haughton last night about his trip to Oklahoma for the spring game. He told me that the trip only helped Oklahoma's cause. As I said above, things between Oklahoma and Haughton seem very good. The name that continues to come up as I speak to the DBs in this region is coach Chip Viney, OU's DB grad assistant. Haughton has built a good relationship with him.
The word I've gotten is that OU would like to take 2 (max 3) CBs and 2 safeties. The combination could be 2 corners and 2 safeties or at most 2 corners/3 safeties or 3 corners/2 safeties (in other words max would be 5 total DBs). With Jamile Johnson currently committed it'll be interesting to see what happens with someone like Will Sunderland if Haughton commits. Throw in the fact that OU probably leads for Mbanasor and Lane (CBs) we'd already be looking at four DBs with only one possible spot left (and that's if they decide to take 5) and OU still has a good chance at players like Boyd, Langley, and Ross.
– UPDATE (Monday 5:00 am): Also, wanted to mention that OU put out another 2016 offer. This time to OU legacy, Jared Mayden. Mayden made it to the OU spring game with his family. He's a talented and a polished corner for his age. He's already got a number of offers including Baylor, TCU, Texas and Texas A&M. We'll need to catch up with Mayden but growing up in an OU house one would have to assume we've got a really good chance here.