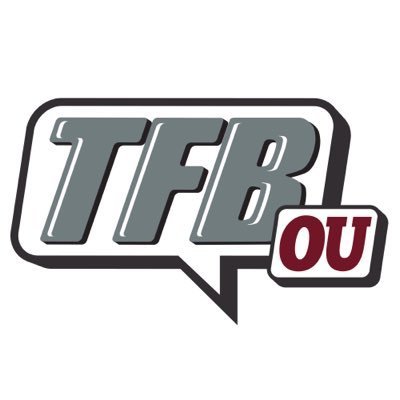 Open Post | Sunday, May 7
Posted on: May 7, 2017
With the weekend OP getting a little full, the elusive Sunday OP is making an appearance.
– Kelon Gervin; Early on in the 2018 recruiting cycle, Detroit (Cass Tech) defensive back Kelon Gervin was feeling OU. When Gervin committed to Notre Dame, it seemed as if the Sooners would have to move into a different direction, but Gervin kept the lines of communication open with Sooners defensive back coach Kerry Cooks. That effort seems to be paying off for OU, as Gervin decommitted from Notre Dame on Saturday morning.
Shortly after Gervin decommitted, TFB reached out to the star defensive back to see how the recruiting process might have changed with him. Gervin informed TFB that the Sooners, in fact, were very much in the picture and defensive back coach Kerry Cooks was one of the main reasons why. Gervin also told TFB that he plans on taking an unofficial to OU later this summer.
This is another one of those instances that shows that recruiting is a marathon and not a sprint. When speaking to sources on the Sooners side of things, I was told, "OU feels very, very good about where they stand with Gervin." After my talk with him (Gervin), I tend to agree and see why. It's always going to be hard to pull a star player like him out of Big 10 country, much less out of Michigan and away from instate schools. OU has, however, put themselves in prime position to do just that.
As TFB continues to follow this, we will update accordingly. – (Brandon)
– Treveon Johnson: Another newly decommitted recruit that OU is after is none other than Brenham (TX) wide receiver Treveon Johnson. Johnson has been committed to Texas Tech since August of 2016. There had been rumors about Johnson decommitting for some time. Those rumors came to fruition on Friday.
Soon after his announcement, I got in touch with the star wide receiver to see where he stood in the process. Johnson told me that he has plans to visit OU this summer, but that he had no set schedule and no others that he is for sure visiting. Johnson did, however, have "some other schools in mind of interest" that he plans on talking to, including OU arch rival Texas.
All of that said, most feel like OU is very much out in front of this one, as Sooners outside wide receivers coach Dennis Simmons has been in constant contact with Johnson for some time. Johnson spoke glowingly about Simmons, saying, " I have one word to describe him and that is REAL." To kids today, that's one of the main things they look for, and Simmons seems to be just that for all those we have spoken to for whom he is the lead recruiter.
Lastly, when speaking to sources on the OU side and those that know Johnson's recruiting situation in an in-depth way, most feel OU is the team to beat by a lot. We will definitely know more once there is a for sure visit date set and Johnson makes it up to Norman. – (Brandon)