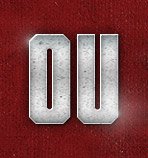 Open Post | Saturday, January 21st
Posted on: January 21, 2017
The comment section from the Weekend Open Post was getting pretty packed so we'll start fresh…
– Jacob Phillips: By now I'm sure many of you have seen the snap chat image of Jacob Phillips on his trip to LSU with a caption that says, "home". We've been checking with sources on and off all day and here is what we've heard.
As we mentioned earlier in the week, it does indeed sound like Phillips' father along with one or two people close to the family are pushing LSU. A source with direct knowledge of the situation tells me that one of the primary reasons the father seems to be interested in LSU is because of a perception that LSU will give his son a better chance at being a high NFL draft pick. This perception, I'm told, stems from LSU's recent success with NFL draft picks on the defensive side of the ball and a belief that Phillips will be surrounded by a lot of NFL-type talent at LSU. The voice or voices from outside the family seems to be pushing LSU due to ties to the program.
Another source very close to the situation tells us that Phillips is telling people close to him that he will "make his final decision on Monday". This is obviously noteworthy because Phillips has been adamant about the fact that he's solid to Oklahoma and that LSU is not a threat. Making a "decision" sounds like LSU is a threat.
On the Sooner side, we are told, the staff remains optimistic that Phillips is going to end up signing with them. However, I'd be lying if I said their confidence hasn't, to a degree, waned from earlier in the week.
We are told that the entire OU staff will visit Phillips this upcoming Friday. They certainly have Phillips' head coach in their corner.
As a final note, the more I talk to people, the more I have to say that regardless of the outcome, Oklahoma has done everything they can. Should Phillips end up at LSU, this one isn't on the staff. At this point it appears they are fighting forces beyond their control. It certainly isn't over and I suspect we will know more in the next day or two. Stay tuned… – (Super K & Brandon)
– Austin Faoliu: In case you missed the note regarding Austin Faoliu in the weekend Open Post, we do expect Faoliu to commit to Oregon.