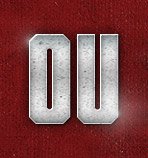 Open Post | Saturday Feb. 1st – Jr. Day (Updated 4:52 pm)
Posted on: February 1, 2014
Today is OU's first Junior Day and there are a number of recruits in Norman. If you're like us you'll be in and out with family and friends all day, so please help us out by adding any notable information to the comments section.
– Texas 2015 OT commit Connor Lanfear arrived in Norman.
– OU 2015 DL commit Du'Vonta Lampkin arrived in Norman as well.
– A non- jr. day note: 2015 offer we might have forgot to mention from a a couple days ago is Florida OT Christian Pellage. JY is a big fan of the fella.
– Jalin Barnett will be at the jr. day. But also, interestingly, a player that we've spoken to recently and in fact began evaluating a couple weeks ago, 2015 DB Darreyl Patterson, got a last minute invite to jr. day. We spoke to him just a few days ago and he had not even heard from Oklahoma. But it sounds like Oklahoma got in very quickly and in fact Coach Stoops told him that he shouldn't be surprised if an offer comes. We spoke to him briefly last night and obviously this is exciting news for him.
– OU OL commit Josh Wariboko will also be in attendance for jr. day.
– As we mentioned earlier in the week, Caileb Booze will indeed be at the jr. day.
– 2015 DB Kahlil Haughton tweeted out that he will be attending Oklahoma's jr. day.
– As we also mentioned earlier in the week, Darrion Daniels and Will Sunderland will be in attendance for jr. day. I asked Will if a commitment this weekend might be possible and he said no.
– Stud LB Justin Hilliard has made it to Oklahoma.
– Kris Boyd (Gilmer, TX) will be attending Oklahoma's jr. day.
– UPDATE (8:46 am): 2015 WR Kalin Sadler is heading to OU's jr. day as well. Great to see OU bringing in so many Oklahoma kids!
The visitors above don't make up a complete list but certainly those are a lot of noteworthy visitors.
– UPDATE (10:28 am): Add big-time 2015 DE James Lockhart (Ennis, TX) on the way to Norman for Junior Day as well. Lockhart currently holds offers from virtually every Big 12 school as well as Miss. State, Notre Dame, Ohio State and Texas A&M among others.
– UPDATE (10:44 am): 2015 offensive tackle AND Texas commit Connor Lanfear (Buda, TX) on campus for Junior Day (as stated above) says OU has offered.
OU offered!

— connor #74 (@connorlanfear74) February 1, 2014
– UPDATE (1:50 pm): According to multiple reports, OU has offered 2015 safety Kahlil Haughton (Waco, TX).
Reppin some of the red and white today! #OU #BoomerSooner pic.twitter.com/Qhap3iEmGG

— Kahlil Haughton (@Kahlilhaughton) February 1, 2014
– UPDATE (4:52 pm): Sooners offer 2015 offensive tackle Conner Dyer (Mesquite, TX) during Junior Day.
Offer today from the University of Oklahoma!

— Conner Dyer (@Dyer_Football) February 1, 2014