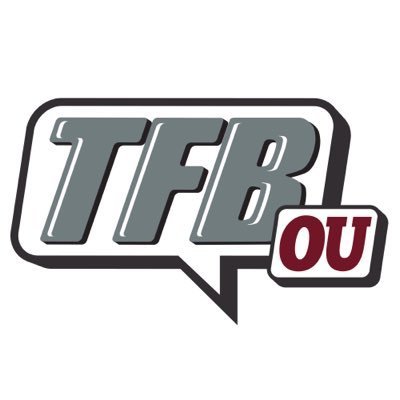 Open Post | Monday, March 5th
Posted on: March 5, 2018
– Derek Green: Here is what we know about the 2019 NG who recently decommitted from Oklahoma. Green has seen a lot of things change over the past several months. One of those things is the fact he is now being recruited heavily by a ton of schools, including Georgia and Clemson.
I caught up with Green, yesterday, and it seems he wants to go through the recruiting process and doesn't feel comfortable doing so while committed to a program.
Green confirmed that he will take an official visit to OU for the spring game (first reported by Rivals), and he also noted that the weekend after his OU visit, he will be visiting Georgia.
With no time line set for a final decision, Green will likely take additional visits.
As far as OU goes, Green continues to speak with the Sooners staff quite often. His relationship with Ruffin McNeill is a special one, "Coach McNeill means the world to me. He was the first coach to offer me and I respect that man so much."
Green added, "He (McNeill) is a blessing to me because he offers so much wisdom. He is just an honorable man, in my opinion."
Oklahoma will continue to work the star North Carolina defensive lineman and I would expect OU to be in it till the very end. I know this may seem peculiar to some, but this happened to Oklahoma with Ceedee Lamb a couple years back and it is starting to look like things may be setting up for this to be the same story with Theo Wease. – (Brandon)
---
– 2019 DB, Jamal Morris (Richmond, TX) dropped his top three today which, not surprisingly, included Oklahoma, Texas and LSU.
Came too far to look back now … ? pic.twitter.com/9vJFvxwFk9

— Jamal Morris (@KinngMorris) March 4, 2018
Morris is originally from Louisiana. He threw up the Hook'em Horns sign at the Houston Regional Opening. But he's taking a return visit to Oklahoma for the Spring Game. -(Super K)
---
– 2019 DB, Jalani Williams (St. Louis, MO) dropped his top eight this weekend…
Glory to God … TOP 8 ‼️?? pic.twitter.com/7IM0HseSPf

— Jalani Williams™ (@jalaniw9) March 3, 2018
Williams recent visited UGA, Oklahoma and Alabama. Interestingly, when I asked him which of those schools would definitely get an official visit, he was only able to commit to saying Oklahoma would. That tells me the Sooners are somewhere near the top of that list. – (Super K)
---
– As we first reported, star 2020 RB, Seth McGowan made the trip to Norman this weekend. Alex will have more on that visit later…
2020 Mesquite, TX (Poteet) RB & #Sooners offer Seth McGowan (@Sjmcg_28) on visit to #OU yesterday. "Phenomenal experience," he said. Full update coming tonight. @TFB_Sooners pic.twitter.com/LT1mBB0kEe

— Alex King (@AKing_TFB) March 4, 2018
---
– Spring Game: We are hearing the weekend of April 13th-15th could be a very, very good weekend for the Sooners. More on that later…