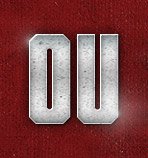 Open Post | Monday, March 3rd (UPDATED 9:04 am)
Posted on: March 3, 2014
– One of our favorite stand-up OLB's Louis Brown just committed to Baylor. He texted me this morning and let me know when he got off the phone with Baylor. He did say however that he still plans on visiting Oklahoma and Oklahoma will definitely be glad to have him because he is a special talent. Louis had told me a few weeks ago that OSU was his favorite. My feeling is this could actually end up being a good situation for Oklahoma. Much like what seems to be happening with PJ Mbanasor where the smaller school that's close impresses early and then OU comes in and really shows them another level, I think Louis could really take a liking to OU if he does indeed take the trip.
– I want to bring y'alls attention to a recruit up in Canada that is a very intriguing prospect. His name is Neville Gallimore. I know his coach, former All American WR Geoff McArthur. Neville is actually from Canada but has received some recent interest from the US. In fact he just picked up an offer from TCU this past weekend. He's a 6'3 280 lb DT that moves like very few human beings that size can move! Last week I posted a video that Geoff posted on YouTube of Neville dunking and he just makes it look easy. He's still learning the game of football so when you watch him on film he has no clue how to use his hands to keep the opponent from getting inside on him and making him look weaker than he is at the POA. But that's all just stuff he has to learn. He has clear first round athleticism and size. Geoff has seen A LOT of talent and he swears by Neville. They actually play this big guy as a stand up OLB. He'd be a 4i type for us IMO but the fact that he can play OLB and move that way is unreal. Watch his start/stop and change of direction quickness and it'll blow you away. Here's the dunk I posted last week:
– Also, wanted to let y'all know that OU OG/C commit, Alex Dalton, placed 5th in the Ohio state wrestling tournament this past weekend! As Okies we know 1) how important wrestling is for interior linemen and 2) that Ohio is one of the more talented wrestling states in the country. So this is not only an impressive feat but also one that gives us even more optimism about Alex's future as an interior lineman for the Sooners. Alex actually could have graduated earlier and enrolled at OU but he wanted to stay in school, in part, to compete in the state tournament. Congratulations to Alex, his father Daniel and the whole Dalton family!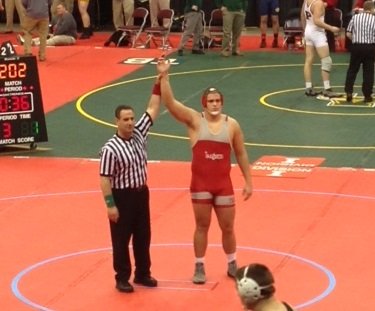 – UPDATE (9:01 am): One of favorite players, DE Jake Pickard, that we featured about a month ago just picked up his second offer from Cincinnati. He now has offers from Louisville and Cincinnati! Jake's father played under coach Kish and I know they'd love to have an OU offer. Jake is a little light in the rear right now but his ceiling is off the charts. For those who haven't seen Jake's film:
– UPDATED (9:04 am): Great news for OU fans. Joe Mixon is planning on attending the Oklahoma spring game. As we first reported last week Breiden Fehoko is also planning on being there so hopefully Joe's presence will help on that front.