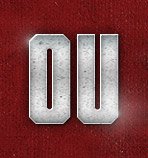 Open Post | Monday, Mar. 14th
Posted on: March 14, 2016
In case some of you missed the note, with it being spring break we won't have the Sooner News Daily this week. Some of us are on vacation. We will have some updates throughout the week but it may be a bit more sporadic.
The Opening Notes
Both Alex and Brandon were at the Nike Opening event yesterday where they had a chance to see a number of prospects, including OU commits and targets in a camp setting.
Brandon's Notebook From the Opening:
– Saturday we got to see just how good the Sooners 2017 commits are, as they competed against the best in this region at the Dallas Opening Regional. They didn't disappoint. When you have numerous reporters, from all outlets, talking about how talented this group is, you started to get the sense that the nation is really taking notice of the class Oklahoma is putting together.
– This class is a really close-knit unit. When you get to see them interact with each other you see the bond they have. They also were recruiting really, really hard. I witnessed them trying to sall OU to Denton defensive lineman Earnest Brown, South Grand Prairie defensive back Jeffery Okudah and linebackers Anthony Hines and Baron Browning.
– There is clearly a lot of respect between Draper, Hines and Browning. This class may not have even scratched the surface of it's potential. The way the current commits recruit others, you can see what could be.
– Tre Brown played on one knee all day due to an injury at track. He still ran a 4.45 and jumped 39 inches. He also was dominant in coverage. You can't teach what he has.
– Justin Broiles is physical. I mean PHYSICAL in press coverage. His feet are almost flawless. Not the fastest, but he is so technically sound and smart. He makes it difficult to complete passes his way.
– Robert Barnes is another Steven Parker with his skill set. Safety body with cornerback coverage skills. He just gets it and is dominant in coverage, especially on the goal line.
– Levi Draper can cover a slot, running back and tight end. So fluid in his hips to go with his laser timed 4.65 forty. Stays within himself and doesn't over run anything .
– Tyrese Robinson has great feet. Most see him as guard. The way he moves you can tell he could slide to tackle and be dominant there, too. Very impressive at the combine Saturday.
– Brey Walker is just 2018 (making him ineligible for the Opening finals) but he dominated. Really, really dominated. Everyone took notice how well he moves at 6'5 290 and how strong he is with his punch. Not once did I see him get beat. Almost abusing all pass rushers.
– Baron Browning is built like an NFL linebacker.  So fluid and smooth. Best athlete at his position. Star.
– Anthony Hines lived up to the hype. Running a 4.65 and showing how well he reads plays and moves.
– Chris Robison won QB MVP and he deserved it. Almost every ball was on target and has a strong arm. Robison has great feet in the pocket and seems to very poised (even in just camp setting).
Alex's Notebook from the Opening:
– Chris Robison, 2017 QB Commit (Mesquite, TX): I came away really impressed with what I saw from Chris on the day. Threw an accurate & pretty ball with a clean release but also liked the swagger he brings to the table. Dude was money all day long.
– Cam Roane, 2017 QB (Colleyville, TX): OU has their QB commit at this point but Cam is a kid I am a big fan of. The lefty's name was being thrown out a lot when the camp ended as the best looking QB at the camp. Roane is polished with a quick trigger, good feet and can really spin it.
– Tyrell Shavers, 2017 WR (Lewisville, TX): 6'6" 200 pound WRs running 4.38 don't grow on trees but that's exactly what Shavers did Sunday. Even with that long frame Shavers showed his impressive movement skills getting in and out of breaks, strong hands and big catch radius. Expect his recruitment to absolutely explode moving forward.
– Tyrese Robinson, 2017 OL Commit (McKinney, TX): Going into this camp I wanted to see if Robinson was in fact a guard or if he has the ability to play tackle. Measuring 6'4"/311, Robinson really impressed me during 1v1s with his feet and lateral agility. With the frame and athleticism he brings could definitely see OT in his future at OU.
– Brey Walker, 2018 OT Commit (Moore, OK): The guy I like to call 'The House' had a phenomenal day in Coppell

Sunday

. He showed nimble feet & athleticism shutting down an outside rush with ease while also showing the strength to anchor and stone wall a bull rush. His performance landed him amongst the top performers of the OL at the camp.
– Levi Draper, 2017 LB Commit (Collinsville, OK): Liked the way Draper is built as he measured in around 6'3″ and 222-pounds. But you can see just looking at him he will carry 240 no problem once he gets to Norman. He showed he can bend yesterday and brings speed at the MLB position. Thought he looked really good in space in pass skelly. Was a big time day for Levi.
– Justin Broiles, 2017 DB Commit (OKC, OK): This was my first time seeing Broiles in person and I really liked what I saw. Was smooth turning and running with WRs but also shows that confidence you have to have at the position. His OU gear was on full display and he was not shy about recruiting for the Sooners.
– Robert Barnes, 2017 S Commit (Southlake, TX): First thing that stands out to you about Barnes is how long and big his frame is. There is plenty of room there to put on weight at the next level. He showed nice feet yesterday when I got the chance to see him which honestly wasn't as much as I was hoping.
– Sooner commits: One of the main things I kept noticing was they all seemed to stick together and be with each other the whole camp, almost as if they were moving as a pack. You could hear them openly recruiting for the Sooners and seemed hyped to be a part of the #SoonerSquad17. All of the Sooners commits had impressive performances with Levi Draper and Tre Brown earning Opening invites. Sooner fans should be excited about this group of kids.
– Jeffrey Okudah, 2017 DB (Grand Prairie, TX): What else is there to say other than the kid is a flat out stud. Impressive feet, length and speed on a great looking frame. Will he play safety or corner at the next level is the question. Sooner fans had to love seeing him with the horns down in the picture with safety commit Robert Barnes & CB commit Justin Broiles ESPN's Gerry Hamilton tweeted out.
#Oklahoma recruiting at #GetOpen Dallas… @JustinbroilesJ , @TheJeffOkudah & @r0bertbarnes… Horns down pic.twitter.com/JWtqnWFa6V

— Gerry Hamilton (@HamiltonESPN) March 13, 2016
– Tylan Wallace, 2017 WR (Fort Worth, TX): I call him Mr. Smooth for a reason. Wallace just looks like he is gliding when running routes and doesn't lose speed in and out of cuts. Plucks the ball well and shows that extra gear when tracking the ball in the air.
– KD Nixon, 2017 WR (Desoto, TX): I call KD, Jakeem Grant 2.0. The kid is just so explosive and has the speed to score from anywhere on the field. He is a nightmare in space. Whoever lands him is getting a serious weapon that can be used in many ways including in the return game.
– Darrion Green, 2017 CB (Dallas, TX): Green is able to turn and run with ease. His closing speed was on display yesterday. It seemed like every time I looked up and saw him he was making a play on the ball. Feisty type of corner with a really good feel for the position.
– Desoto OL: Just pointing out the obvious but man Desoto's offensive line should be unfair next year with Xavier Newman, Edward Ingram& Hyrin White. All are some physical specimen's but also have the talent to go with it. Ingram is the only one with a Sooners offer at this point but from what I saw all look worthy of an OU offer.
– Ashton Smith, 2017 S/LB (San Antonio, TX): He isn't all that well known just yet but he measured in at 6-foot, 200-pounds and looks great physically. He ran a 4.62 which is a really good time on a laser at that size. Smith is a guy we really like on film with the explosion, closing speed and cover skills he displays. He is one to possibly keep your eye on.
– Jack Anderson, 2017 Texas Tech OG commit (Frisco, TX): Kid is just so good fundamentally. He plays with good leverage, heavy hands and impressive feet. He just has that nasty you really want to see at the position. He earned an Opening invite with his performance yesterday.